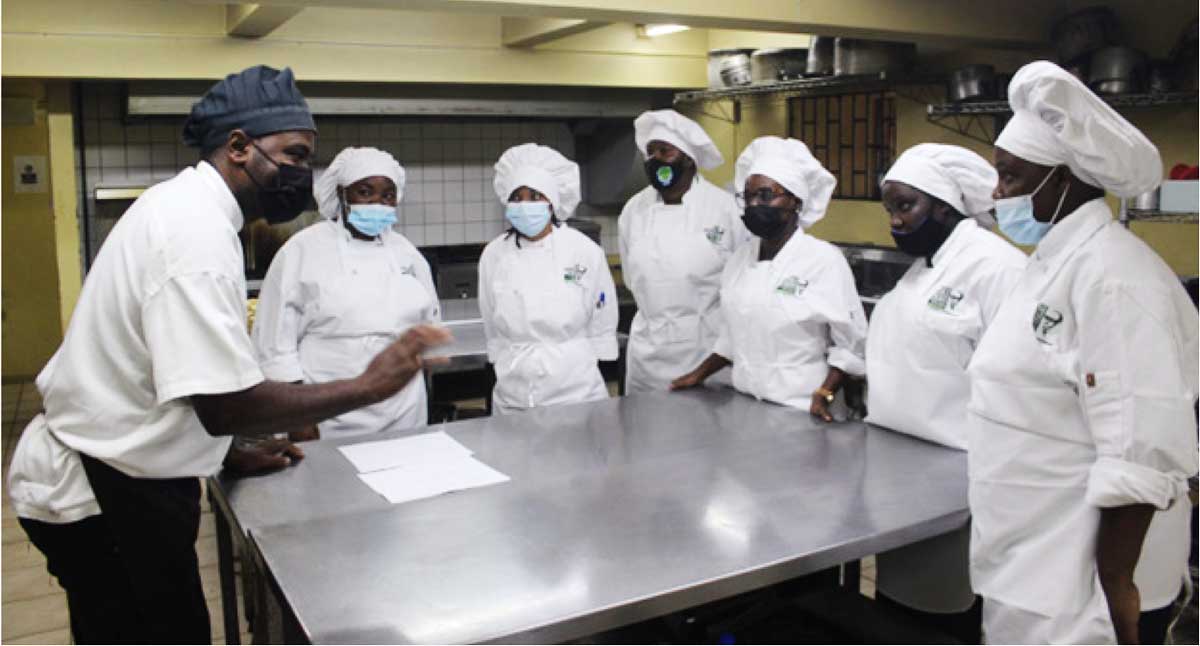 With Cohort Two nearing its completion and Cohort Three set to begin shortly, 'Technical Assistance for Youth and Women's Employment and Entrepreneurship and Financial Inclusion' programme, sponsored by the Government of the Republic of China (Taiwan) continues to realize a number of successes.
The main purpose of the programme is to upskill youth and women so that they can participate positively in Saint Lucia's economy. Participants receive vocational training skills in Health Aide, Digital and Creative Entrepreneurship, Hospitality, and Early Childhood Development. The objective is to help these individuals develop skills that are immediately marketable and give them access to specific job opportunities within those sectors.
In mid-July this year, 76 students graduated from Cohort One, with 9 of them qualifying for US$2,500.00 in angel grant investment. Currently, 116 participants are receiving training in Cohort Two.
Royston Emmanuel, Programme Coordinator of the Upskilling Academy Jennès Programme, said the programme is doing quite well despite some challenges.
"We did have some teething issues, primarily concerning students' access to technology and their availability when it came to completing certain courses because some of them have gotten jobs and so on," Emmanuel said this week. "But, generally, the programme is meeting its needs and the students who have graduated from the programme are quite satisfied with the programme."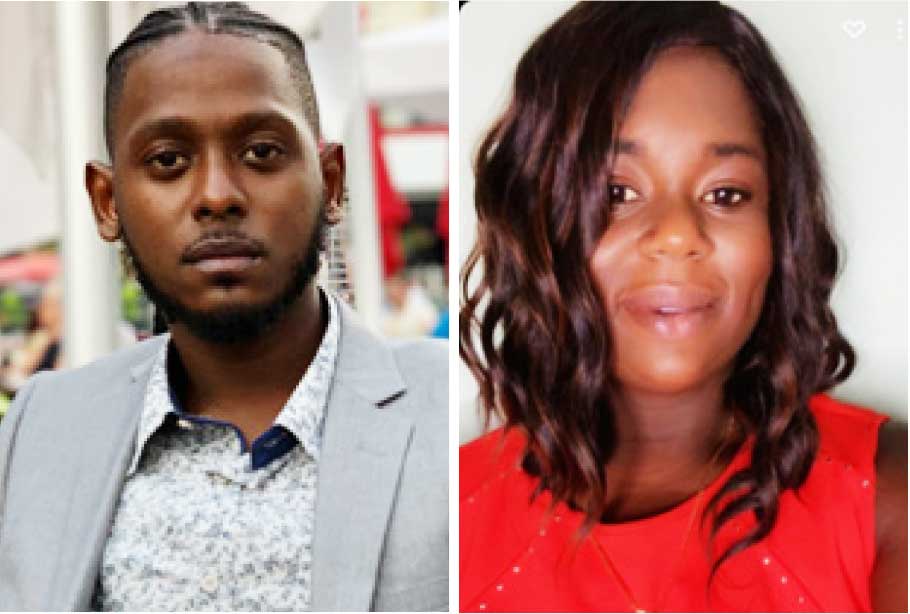 Emmanuel noted that two outstanding students from Cohort One – Sherman Sidonie and Tanzania Mathurin-Fedee — have since been recruited to teach current students aspects of the Digital and Creative Entrepreneurship course from which they graduated last July. Emmanuel says this success underscores the far-reaching possibilities that exist within the programme.
"A number of students have done quite well in the programme," he said. "We would have liked to offer all of them the opportunity to teach, but, financial constraints have prevented that. But we were able to identify two students who did quite well and have been offered teaching positions within the programme. So they're currently teaching students in Cohort Two, with Sherman Sidonie being offered the opportunity to teach some of our mainstream digital media courses this semester in audio-visual production."
Emmanuel added that the programme is meeting its goals and hopes for more opportunities.
"We are actually putting in place a mentorship programme where we can have persons who would have graduated from the different cohorts to serve as mentors at the ICT centres for students in Cohort Three, but that's still in the planning stages."
Meanwhile, Sherman Sidonie believe there's a lot of value to gain from the programme in terms of the knowledge that entrepreneurs can actually use at the end of the programme to earn, sustain or mitigate some of their costs.
"For someone who's more video-focussed, and having the opportunity to learn a bit of graphic design, it allows you to appreciate the work of the other technocrat in that space," he said. "With the social media development application aspect of it, in operating in this digital landscape, it's always good to know where you're positioned."
On being offered a teaching position, he said: "I think the way I interacted in the classroom as a student with my colleagues might have been part of it. If there was an area in which I was stronger with being discussed, I assisted them in anyway I could. I think that showed that there was a leaning towards the aptitude to be able to help. When you think of an ecosystem on the collective level, the more of us being proficient, it makes life more productive and easier. So I'm now getting the opportunity to try my hand at teaching, even though it's something I never thought I'd have the patience for."
Like Sidonie, Mathurin-Fedee said taking the course gave her deeper insight into how to stay ahead of the game.
"The course actually helped me to get a deeper understanding of how the technology modernizes as well as the trends in marketing continue to evolve," Mathurin-Fedee said. "So this helped me to position my brand better and give better assistance to the small businesses on the island that need my support."
Commenting on being recruited to teach the course from which she graduated, she said: "I'm honoured and full of joy to be passing on such knowledge to my peers and giving them inside tips from my experience and what my brand does."
Mathurin-Fedee thanked the Taiwan Technical Mission, Government of Saint Lucia and Sir Arthur Lewis Community College for giving her the opportunity to showcase her talents. She also urged prospective participants to register for the programmes being funded by the Taiwanese Government.
"I would encourage anyone to apply to get the opportunity to not just gain the wisdom and skills, but to also know that it's great for networking and the opportunities that comes with is are unlimited," Mathurin-Fedee said.
Aside from the vocational skills training component of the Jennès Programme, there are also a business coaching component and a pitch competition showcase.