Government is planning to develop a holistic education system through the creation of centres for vocational excellence to benefit students on the island.
Initially, four secondary schools have been targeted for implementation of the project.
The four secondary schools, namely; the Piaye, Anse Ger, Grand Riviere and John Odlum have been transformed into technical institutes. The academic programming at these institutions will now inculcate Technical and Vocational Education and Training (TVET).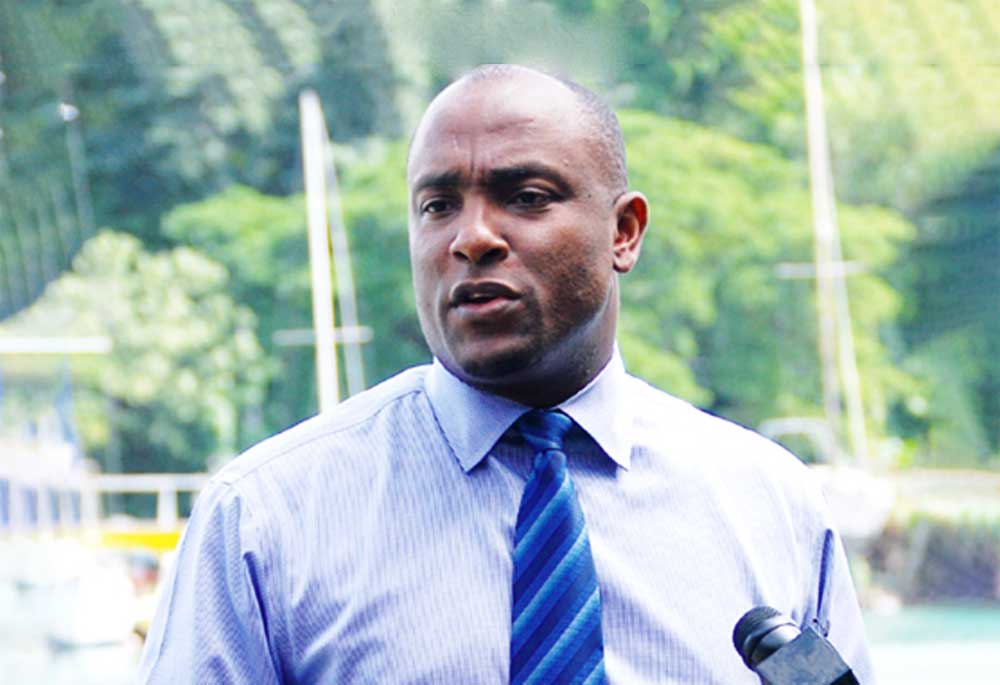 Minister for Education, Sustainable Development, Innovation, Science, Technology and Vocational Training, Shawn Edward said, this investment in skills development will benefit students and the country.
Nothwithstading the challenges posed by the Covid-19 pandemic, Edward declared: "We will be including in our instructions and learning repertoire the knowledge and skills acquired over the past two years … the integration of Information and Communication Technology in education is here to stay."
Meanwhile, the Ministry of Education is continuing its thrust to achieve technological integration in schools with the distribution of learning devices to students. Minister Edward made the disclosure as he addressed the nation prior to the commencement of this school term.
He assured that as the minister responsible for education, students and teachers will be provided with the requisite resources to graduate as "digital citizens".
Edwards continued, "The intent is to ensure that our students become competent and creative in the digital environment while practising responsible use of technology".
"The intent is to ensure that our students become competent and creative in the digital environment while promoting the responsible use of technology," he added. "As a government we remain resolute in our commitment to pursue a transformative education agenda and we support the mantra that no student, no child will be left behind. Therefore, as promised, we continue the distribution of devices to Form One, Form Two, and (in select cases) Form Three students."
The minister stated that by mid-September, "every secondary school child should have a learning device that will support the new approach of technology integration as outlined in our ITC in education policy."
Primary schools will also benefit from over 2000 devices and SMART classrooms.
During this school year, he said, greater focus will be placed on Vocational, Technical and Education Training (TVET) "as we explore alternative pathways for our students."
He added, "We all know students learn differently. It is our intention to meet them at their respective levels. The one size fits all approach to educating our young people must not be allowed to continue for much longer," said the minister.
He noted, "We must recognize their talents and passions and create spaces and centers of vocational excellence where they can have the opportunity to chase and recognize their dreams."
Another initiative entails the introduction of the Mandarin Program in two selected secondary schools and eventually the   inclusion of the Creole language and Black History teachings within the education system.
Edward stressed that despite the many challenges encountered the provision of welfare support systems and psycho- social services for students the ministry is committed to making "an earnest effort" to continue assisting parents.
He noted that in these trying times, the students require more than academic assistance and equally important is the provision of holistic wellness support.
Towards this end, Edward said, government will continue to pay facility fees for all primary school students "relieving parents of this financial burden".
On the secondary school level, he added that Form I students have been allocated a $500 bursary, as well as, the provision of free transportation to and from school, and "to crown it off every single child in Form I receives a brand new laptop computer."
Also, the ministry has increased the number of students benefiting from the transportation subsidy and continues with the school feeding program. "And all these interventions augur well for students' success," asserted Edward.