"I think that any time of great pain is a time of transformation, a fertile time to plant new seeds." Debbie Ford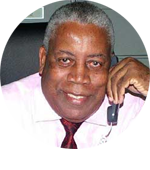 The second quarter of 2022 has passed swiftly by and the second half of 2022 has commenced. Although the weather is not encouraging for the outdoors, everywhere is wet and in some places muddy, it is necessary to summon all of the necessary courage to persevere and enjoy whatever summer throws at us.
These are trying times for the Government and people of every nation. There has to be a special treatment for small island states such as ours – Saint Lucia. We need all the assistance we can get from friendly nations.
With the stormy weather that has been around for the past few days, many persons have fallen ill. It is necessary to take every precaution to stay healthy and safe. Everyone wants to stay healthy and in shape for Carnival but it is not unusual for the rainy season to be around at this time. It would be nice for the weather to hold as Carnival Monday and Tuesday approach.
I can imagine the excitement among the revellers and the expectation of family members coming in from overseas, and not excluding old friends flying in from all over the world.
While the Carnival season will be a form of celebration to say goodbye to the chains of COID 19, we must be mindful of the fact that the virus is still with us and the Monkeypox is making its way to establish a presence. Vaccines are already being distributed and we can only hope that the spread can be controlled. The presence of viruses is now becoming commonplace. It seems as though face masks will become a permanent aspect of our attire. It is getting uncomfortable and scary. As I write this column I learned that a colleague came down with the COVID-19 virus. There is also the flu going around and it has knocked quite a few people off their feet.
The crime situation is escalating and everyone is concerned about its effects on our society and our fragile tourism industry. Everyone has a solution but talk is cheap and many of the suggestions, to be properly implemented will take substantial amounts of money which is a very scarce commodity at this time.
In all the discussions taking place publicly and privately, the outcry from the religious leaders should be much louder. What has happened to one on one witnessing and crusades to draw to the attention of those who live lawlessly and commit crimes, to turn from their wicked ways and seek to follow the Christian way of life that is enshrined in the Holy Scriptures? All hands must be on deck, preventing crime should be everybody's business. It is time for people of faith to trim their lamps and show the way to a purposeful life for all.
Those whom the Creator has blessed should be considerate of the plight of the little man, especially in these times of hardships. It is time to care and share to ease the burden on the less fortunate. Those who continue to prosper in the Private Sector should not turn a blind eye but rather aspire to be good Corporate Citizens.
It is time to put into practice what has been preached over the years. It is time to invest in communities. There is a need for more social past times. How many young applicants state on their application for employment that they belong to any organisation or social club? It is time for community leaders to revisit the good old days and see how the older folks socialised in the past. It is time to get back to basics. We must create an uplifting environment across our nation. Our young people must see more to life than living a life of crime. Let the conversation begin.
Keep your eyes on the United States of America. Can you imagine what that bastion of Democracy will be like in five years time? Roe vs Wade is no more, the citizens are protesting in the streets while State Legislatures are busy imposing the ban on abortion. Many States are implementing laws that will make voting cumbersome and keep persons away from exercising their franchise. Before 2022 ends, we will have to deal with the midterm elections in November of 2022 and Yahweh help us all if what the writing on the wall indicates, becomes reality. Just maybe the year 2022 is moving swiftly along for an eventful end of the year.
Keep the Faith. Stay safe, and be blessed!
Edward Harris
Freelance Journalist/Realtor/Business Consultant
Facebook: www.facebook.com/eaharrisdestiny
Email: eaharrisdestiny@gmail.com
Website: https://stluciagreatpropertydeals.com