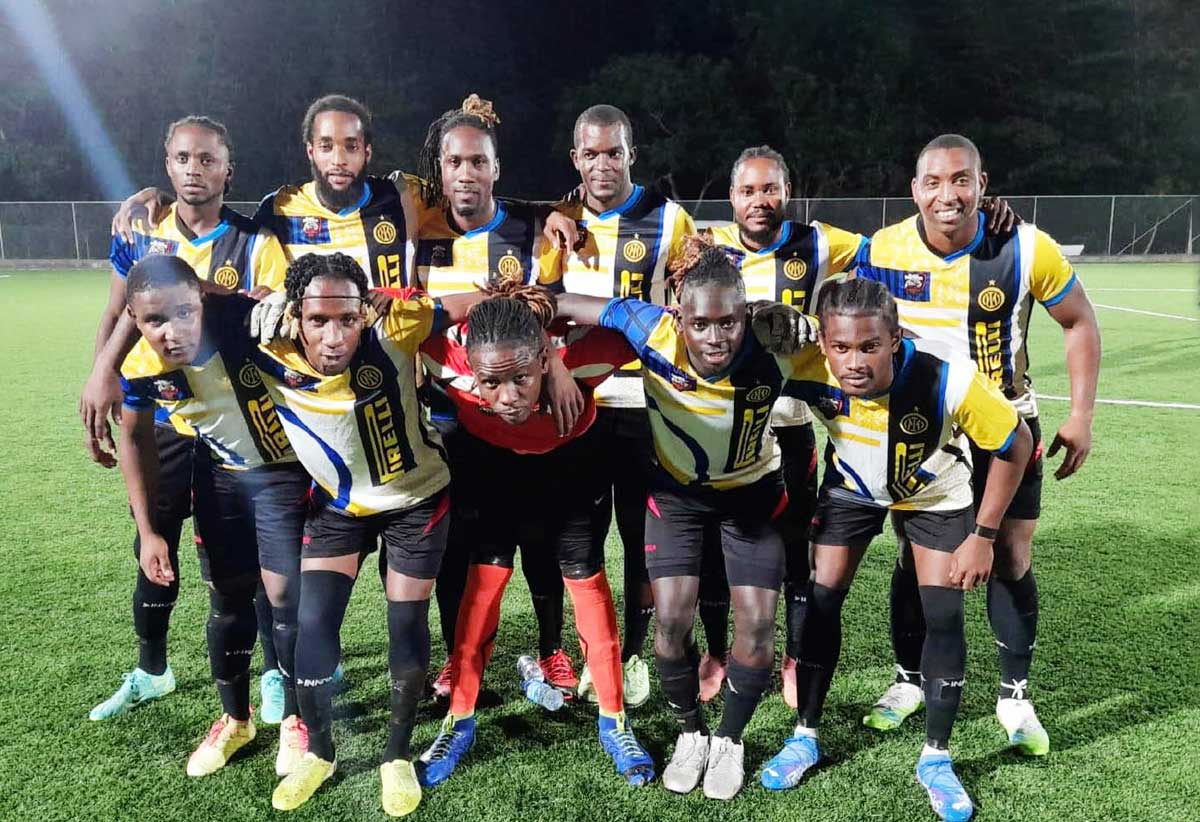 This season's soccer action continues in full flow within the respective league tournaments currently taking place at venues across the island.
On Wednesday, at the Desruisseaux Playing Field, in the SLFA Div. II fixture – Knights fought back from a goal down to defeat 1987 All Stars 2-1.
Jarvel Faucher and Cilus Sealy converted in the 50th and 79th min. respectively for the victors to offset an early goal scored by Mc Arthur Louis in the 14th min.
Black Panthers fought back gallantly after being down 0-2 at halftime, to earn a draw against Piton Travel Young Stars 2-2.
Young Stars took the lead through Jamie Prospere's 33rd min strike and Parker Gilbert shortly after in the 35th min.
However, goals from Kelvin Aimable in the 58th min and Deneshe Duncan in the 76th min ensured the points were shared.
Meanwhile, the action continued in the SLFA Premier Div. I schedule Thursday, at the Desruisseaux Playing Field, with the following matches:
Ti Rocher vs Monchy ended in 10-0 in the latter's favour, while El Ninos FC vs Northern United resulted in a draw 3-3
The results of SLFA Div. I played on Wednesday, at the DPF were as follows:
Platinum FC vs. GMC 3-1,
Uptown Rebels vs. Victory Eagles 3-2
Choiseul Football League:
Further afield, in an all-out team challenge Black Eagles A defeated Black Eagles B 2 – 1 to advance to the finals of the CFL Senior Men's Inter Club Championship at the Piayee Playing Field.
Lee Avril scored a brace for Eagles A, while Asa Hunte scored for Eagles B.
Dennery League Football [DLF]/ NLA Rooto Cup:
On Tuesday, in the DLF/NLA Rooto Cup, Blanchard United's kept their hopes alive for a quarter-final berth with a 4-3 win over Veterans.
Blanchard United's goal scorers were Joevanas Charlery with a brace and goals in the 4th and 24th, while Cjay Marquis and Kieus Serieux added in the 57th and 90th min. respectively.
Scoring for Veterans was Dwayne Charlery with a 20th min conversion, and Desire Thomas with a brace from 53rd and 60th min goals.
Other quarterfinal contenders include Green Monsters and Small Axe with a tall task ahead to get through, in a game played on Thursday, at the Desruisseaux Playing Field.
In the meantime, the schedule of matches for the weekend, in the various leagues is as follows:
NLA Vieux Fort South Football League – Phillip Marcellin Grounds [PMG]:
Saturday, July, 2
Stable Boyz vs. Shamballah Shiloh – 6.00 p.m.
Knights vs. Platinum – 8.00 p.m.
Sunday, July, 3 –
Victory Eagles I vs. Victory Eagles II – 5.00 p.m.
Uptown Rebels vs. W. Mangue U – 7.00 p.m.
La Clery League Parliamentary Cup:
Saturday, July, 2 –
LA All Stars FC vs. Radics United – 4.00 p.m.
Sunday, July, 3 –
Bisee United vs. La Clery Veterans – 2.00 p.m.
Active Strikers FC vs. Agardianz FC – 4.00 p.m.
GIFL /Monchy Club / Rubis Under- 12 competition:
Saturday, June, 2 at the Gros Islet Playing Field-
Northern United vs. Pioneers – 9.30 a.m.
New Generations vs. Lancers FC – 10.30 a.m.
Monchy FC vs. B1 FC – 11.30 a.m.