Riding high off the legacy of his celebrated father—Desmond Long better known in the calypso world as Mighty Pep,  a former Kaiso Monarch, and calypso stalwart—Dezral demonstrated that he was indeed his father's son when, in his debut performance on the big stage last Saturday night, he clinched the 2022 Kaiso Monarch crown.
The young protégé delivered two impressive and well-presented tunes; Legacy and Calling all Saints.
It was a night to remember, not for the quality of the performances as such but for the poignant moments during some of the performances, like the time when Pep joined his son and the manner in which they strutted off the stage and when revered calypsonian Papa Vada, joined Walleigh on stage during his performance 'Tribute to Vada'.
Only 38 points separated the top four finishers on the night. And with the exception of Dezral, the first, second and third runners-up are former monarchs.
Living up to the 'legacy' phenomenon, Dezral- coming in the penultimate position in the 10 contenders' lineup, delivered with aplomb- a signature statement inherited from the Mighty Pep, with well-coordinated, and articulately programmed and structured presentations.
The song Legacy dawned on the fans as a crowd favorite early in the calypso season, and in the ensuing weeks, right up to the July 9 final.
Following the Legacy presentation in the first round of competition on the night, Dezral delivered Calling All Saints with a splendid display.
Invoking the intervention of saints such as St Cecilia, St Aloysius, and St Mary (his Alma Matta) he called for 'A Mass Convention …with no more perks for them politicians'.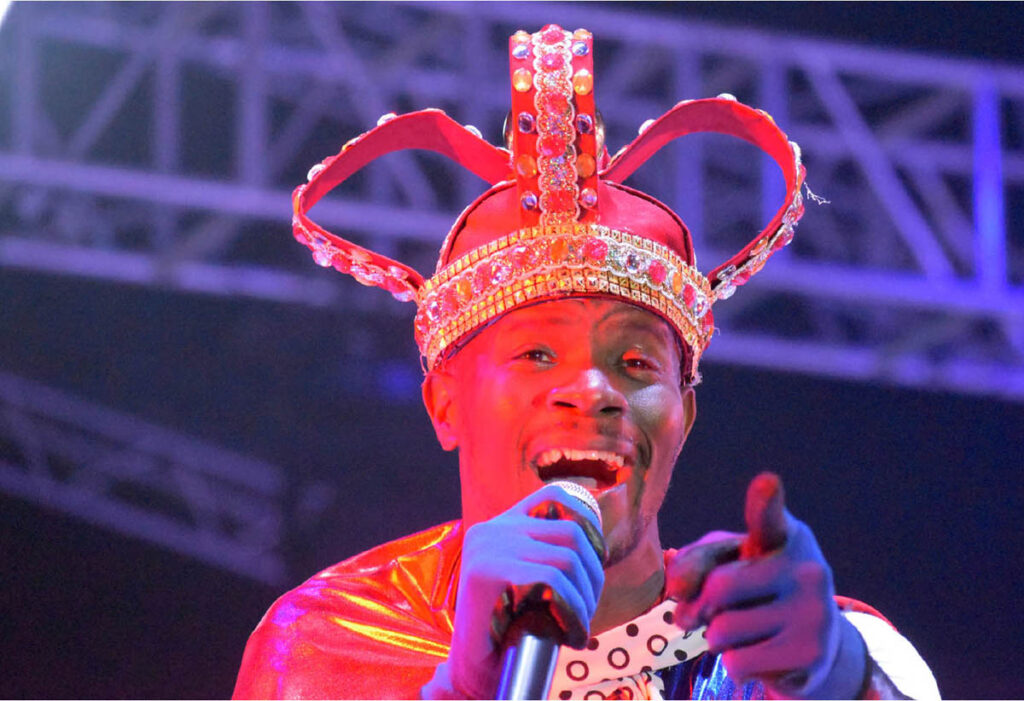 Despite Ti Carro's formidable title defense, Dezral, amassed a total of 763 to tilt the judges' decision in his favor and outshine his closest rival by 19 points.
Nonetheless, the Kaiso finals were perpetuated with some political overtones, mostly in favaour of the ruling party, while deriding the former regime for perceived acts of financial mismanagement and impropriety.
To sum it all up, how did the young Dezral manage to sustain this high level of self-confidence heading into the final challenge?
"Well, I was really confident in the two songs, so it just allowed me to express myself and perform," the new Calypso Monarch told THE VOICE.