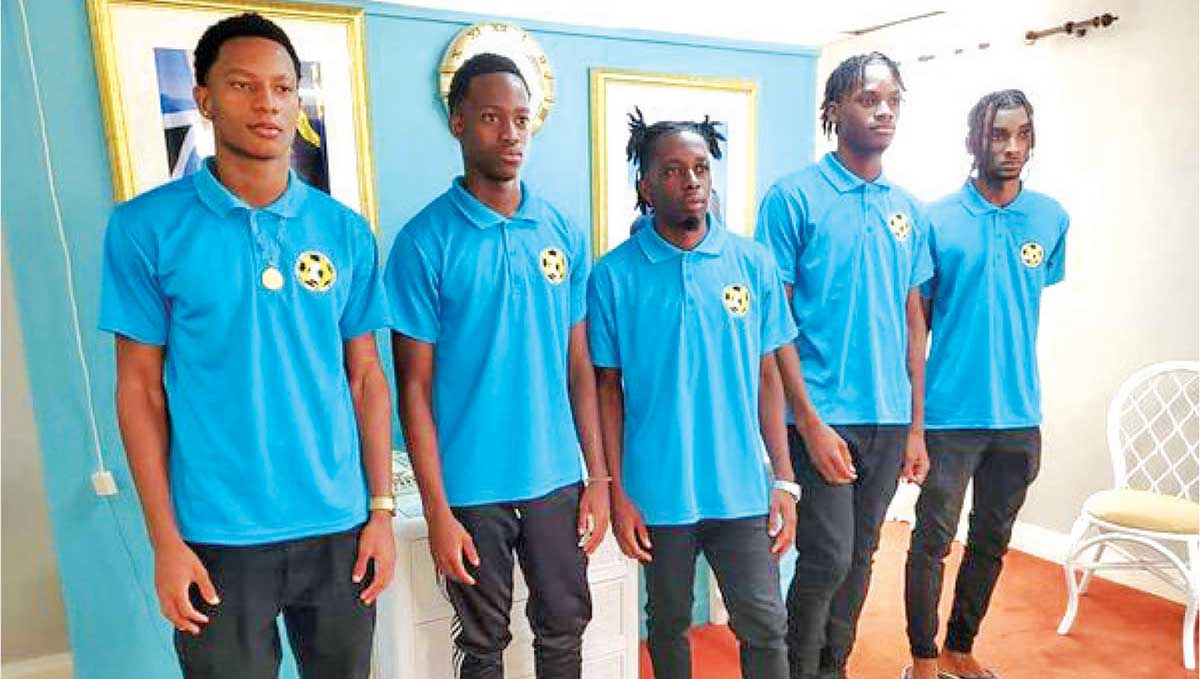 As a result of their commendable performances in the last CONCACAF Under-20 tournament, five young Saint Lucian players have been selected to further their academic and athletic development at, Jamaica College.
The five Under-20 national players left the island, on Thursday, and will pursue studies at the Jamaica College for one year, in the first instance.
The players are Shaquan Nelson, Brandon Sandiford, Canius Sandiford, Dahmani Berthier, and Kenan Mc Lawrence.
Initially, Saint Lucia National Under 20 team coach Emmanuel Bellas held discussions with Jamaica College's football coach Davion Fergurson and the initiative was borne. Fergurson said he was impressed with the selected players who had participated in the CONCACAF Under 20 tournament.
Subsequently, he explained, seven prospective players were assessed, and following which five were selected.
Coach Fergurson indicated that they normally source a maximum of ten players outside of Jamaica and he is happy to confirm that five of the selected players are from St. Lucia.
While in Jamaica the players will be provided with a full scholarship inclusive of free boarding and lodging.
Jamaica College will also cover the players' airfare expenses to Jamaica.
Prior to their departure, each player was presented with a laptop from the Ministry of Education; while Education Minister Shawn Edward and other Ministry officials, officials from the St. Lucia Sports Academy, and SLFA Inc. General Secretary Victor Reid were on hand to see the players off … and to "wish them the very best!"