Saint Lucia has adopted a very dangerous posture on the question of allowing Russian applicants to our Citizen by Investment Program. In response to calls by Opposition Leader Allen Chastanet to suspend Russian applications, Citizens By Investment Minister, Ernest Hilaire has stated clearly that we will continue to receive applications and due diligence to inform the final decision.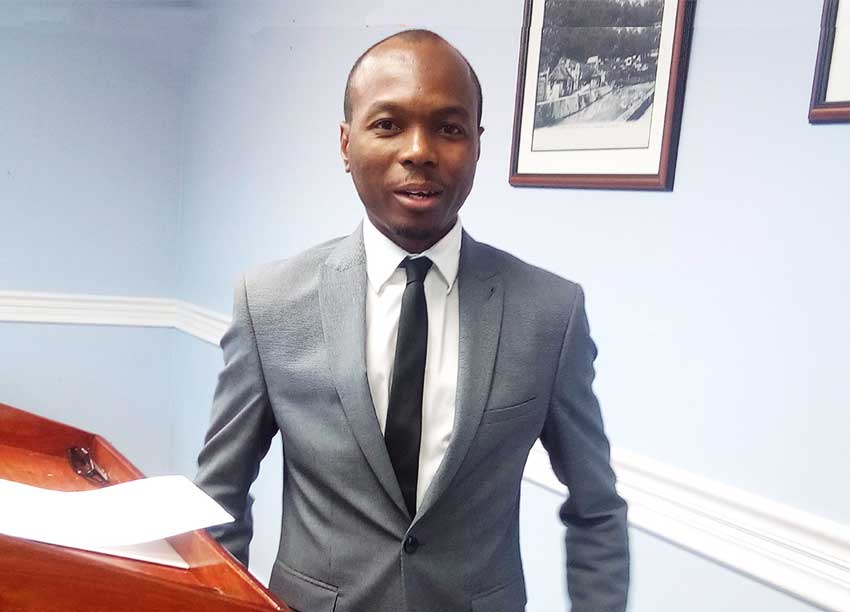 To the contrary, all other CIP jurisdictions in the Caribbean, Antigua, St. Kitts Nevis, Grenada and even Dominica have all suspended Russian applications to their CIP programmes in a direct move against Russia's ongoing invasion of Ukraine. It then begs the question as to why Saint Lucia continues to stubbornly insist on this ill-conceived stance? What is motivating this ludicrous stance?
It is my firm view that small countries like Saint Lucia should strongly condemn larger countries with military power that contravenes the principles of international law as the Russian Invasion of Ukraine has clearly done. We have no military or major global economic strategic importance.  All we have is our moral voice and vote at the United Nations. Both of which we should use to condemn moves by Russia or any other country that violates the territorial sovereignty of a weaker or smaller nation.
In instances such as the Russian Invasion of Ukraine, Small countries like St. Lucia ought to stay on the side of International Law. It is International Law that protects us from the indiscretions of the big and powerful. Our refusal to act decisively as other Caribbean countries have done, sends the wrong message to our traditional allies. Even countries like Switzerland and Sweden, normally neutral on controversial international diplomacy issues, have taken a strong line by imposing sanctions.
I am sure major trading partners like the US and UK are taking note. Already there is legislation before the US congress "The No Travel for Traffickers Act" designed to penalise countries that operate Citizenship by Investment Programmes, including by revoking their eligibility for US VISA waivers and by working on the United Kingdom and European Union to eliminate visa-free travel in the Schengen area. The implication here is that every single St. Lucian who apply for VISAs is under threat.
It then begs the question, what is the motivation behind this rather strange decision which collides with our vote at the United Nations a couple of weeks ago joining the rest of the world in a resolution to condemn the Russian invasion of Ukraine? Are there secret sweetheart deals being made with oligarchs that we need to be made aware of? Does Hilaire's insistence on receiving Russian applications have anything to do with reports of a private plane from Moscow landing on local soil earlier this week?
I really have to ask because waking up one day to discover that late Dr. Jaffali was our permanent representative at the International Maritime Organization is still fresh on my mind.