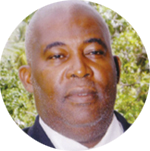 Let me take this opportunity to wish my readers a Happy New Year, and continued interesting reading.
It is no secret that our beautiful "Helen of the West" is beleaguered with crime and criminal activity. Our country is in constant trouble and worry created by young people who are involved in crime and criminal activities.
The Honourable Richard Frederick, the Parliamentary Representative for Central Castries and Minister of Housing and Local Government has proposed a Peace and Love Initiative which he started a few years ago as a means of bringing about peace, love and unity among our young people in St. Lucia.
The literature in youth development is replete with approaches which can be used to bring about Peace, Love and Unity among young people.
We must constantly be reminded that about 72 percent of the population of St. Lucia is made up of young people between the ages of 0 and 35 years. And we cannot overlook that fact. I am in full support of the proposed Peace and Love initiative among youth in St. Lucia. More than that, I am even willing to offer my services to the initiative to help quell the aggression demonstrated by our youth in the various communities.
Since he is the representative for Central Castries, he can begin the programme in his constituency, and in time replicate the programme in all the major communities in St. Lucia.
I would like to propose that the initiative be done in collaboration with the Ministry of Community Development, an area in which I have had a considerable amount of training and experience.
I am very sure that young people can bring about positive change in a society. And as such, they must be allowed to play an active role in creating and promoting peace, tolerance, co-existence and non-extremist environment. They must be allowed to address all types of conflicts and issues in a constructive way that encourages reconciliation and conflict resolution. By extremist, I mean the activities of individuals and groups conducting criminal acts of direct action to further their protest campaign.
Now what are the factors that push young people or, indeed, any individual to violent behaviours? The push factors are as follows: marginalization, inequity, discrimination, persecution, limited access to quality and relevant education, the denial of rights and civil liberties, and unemployment and other historical and socio-economic environments.
We must ask ourselves, are these factors prevalent amongst young people in our society, communities? I am hoping that your answer, dear reader, to that question is real or at least comes very close to reality.
Now let us examine the factors which we need to push back on in any Peace, Love and Unity programme.
Let us begin with marginalization. Do we treat our young people, particularly the unemployed and those on the 'block' as insignificant? Do we encourage them to participate by their involvement in the decision-making processes of the country? Well, that's a good place to start!
The community development officers must make it their duty to involve the young people in programmes and projects in the community intended to benefit them, from the very start of the programme and projects. Community development is foremost about developing people. The projects are the instruments through which that could be achieved. Consequently, the young people will take ownership of the programme and projects.
Inequity is another area of concern. The Director -general of the World Health Organization, Dr. Tedros Adhanom Ghebreyesus has been speaking regularly about the inequity of the distribution of vaccines to world nations. What exactly does he mean?
Inequity in simple terms means unfairness, injustice, one sidedness, partisanship, favouritism, bias, prejudice and discrimination among others. As I write, I was happy to hear Prime Minister Philip J. Pierre insist, in his New Year address, that "justice must prevail for all citizens," Surely, he and his government are on the right track.
The next factor we would need to push back on is discrimination. It means the unjust treatment of different people, or things. The young men on the "block" are just as important as those in academia. Therefore, they should not be side-tracked but instead, provide avenues to get to academic institutions.
We come now to the issue of persecution. We should not ill-treat or mistreat young people because of their political or religious beliefs. The Rastas are just as important as the 'baldheads.' We must treat them well.
Access to quality and relevant education to every young person. When I speak of relevance, I mean there are scores of young people who dropped out of school because of various social reasons. We say knowledge is power. Then we must find creative ways of helping the youth to get back into school or learning institution.
And there is the factor of denial of rights and civil liberty. In our country there is a constitution which provides rights and civil liberty to all St. Lucians. To keep young people in prison for five and 10 years without trial is denying them of their rights and civil liberty.
Finally, we come to unemployment. When young people do not know where the next meal, which is a basic human need, is coming from, they will find means, perhaps illegally, to obtain food for survival. Once again, the Prime Minister has assured all St. Lucians that the "Youth Economy will present a new development focus for our people". This is very good news for our nation.
Next week, I will present my first lesson in the Open School for 2022. Don't miss a copy of the Voice of St. Lucia.