Saint Lucia National Under 20 men's football team remains unbeaten in Group B in the 2022 CONCACAF Under 20 men's qualifiers currently being played in the Dominican Republic after two rounds of matches.
With one game still in hand, which is against host nation Dominican Republic schedule for  Saturday 13th November, the men decked in Saint Lucia colours will have to pull all stops if they are to top the group and advance to the next round of competition in 2022.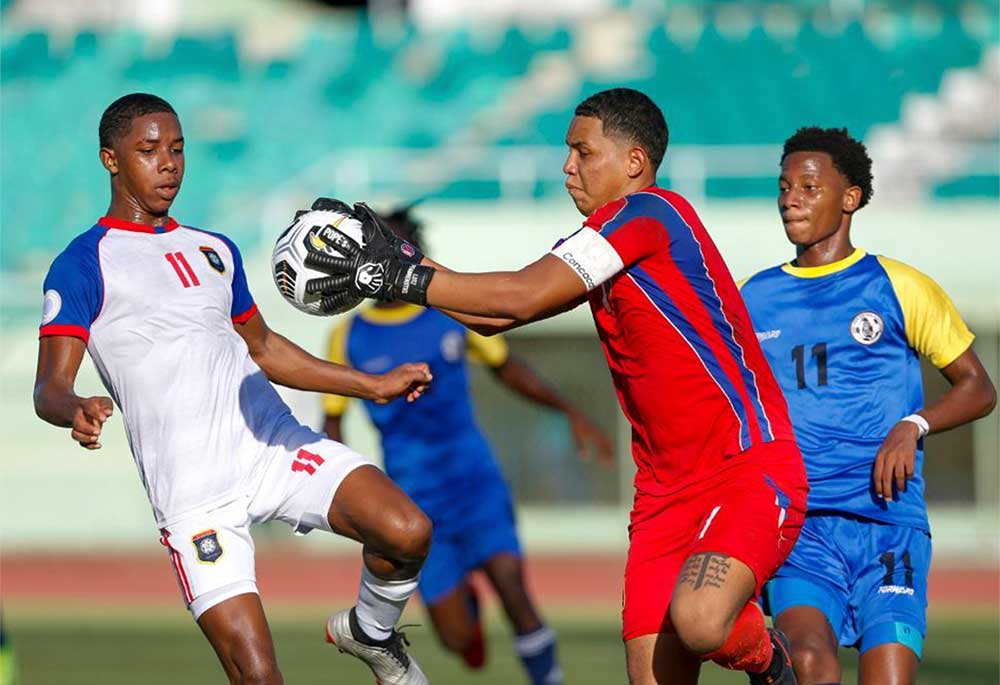 The Dominican Republic currently top Group B with six points, Saint Lucia are two points adrift from the host nation, but remain unbeaten as well with one win (3 points) and a draw (1 point).
The action continues today (Wednesday 10th) in Group C, from 4.00 p.m. Barbados takes on Saint Vincent and the Grenadines and Bermuda versus Puerto Rico at 7.00 p.m.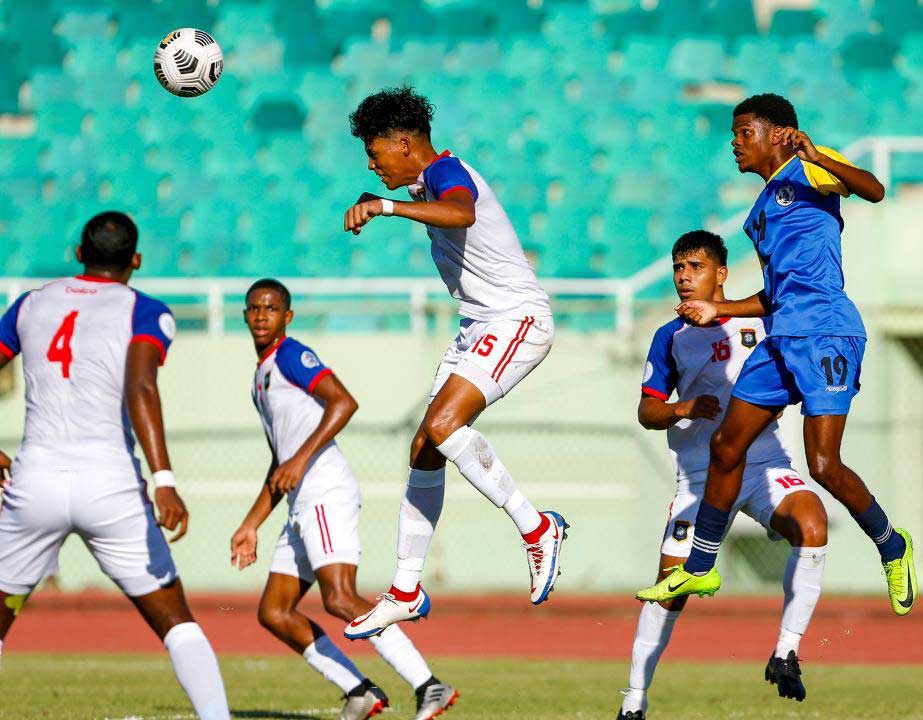 In Group D, from 4.00 p.m. Cayman Islands versus U.S. Virgin Islands and Nicaragua against Guyana at 7.00 p.m.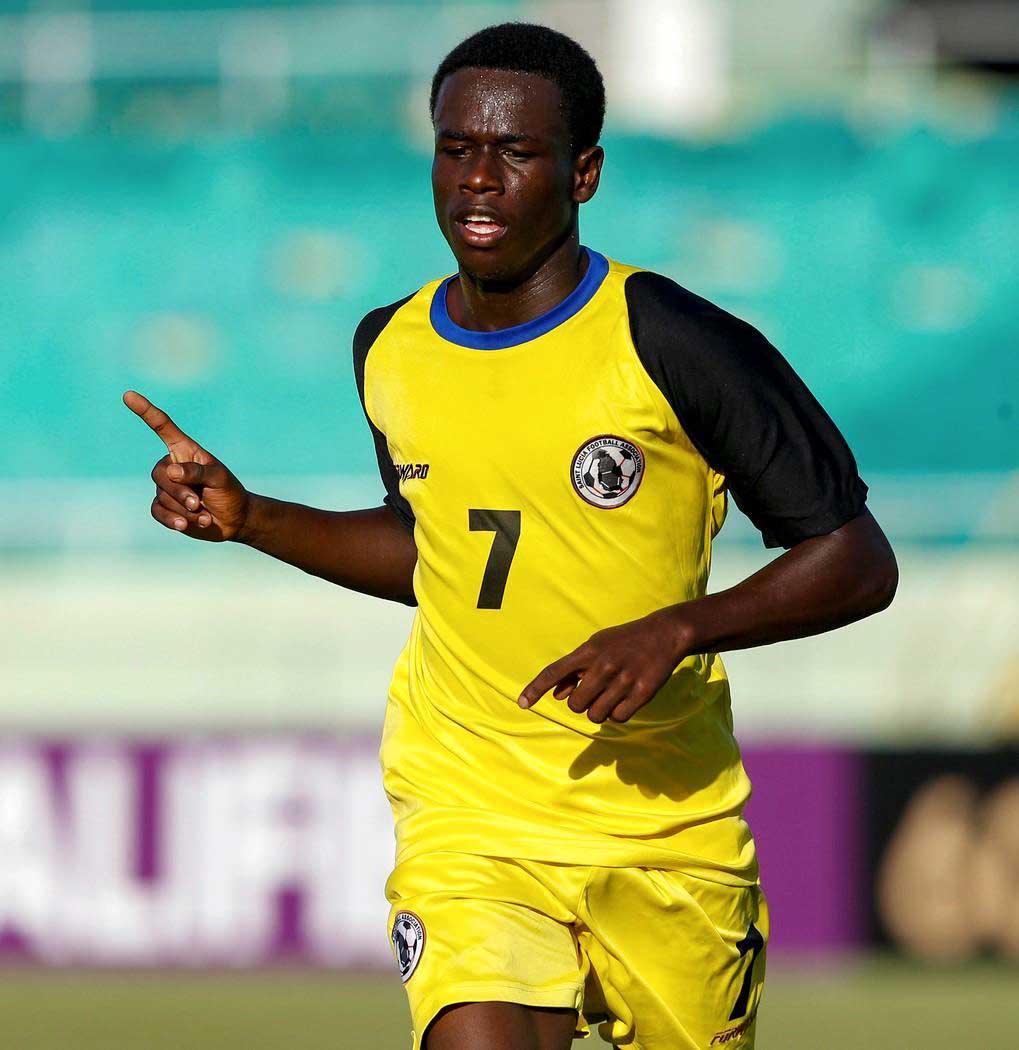 Last evening (Tuesday 9th), in Group B, Saint Martin took on Belize and Saint Lucia played Anguilla. In Group A, the Commonwealth of Dominica played Sint Maarten and Grenada took on the British Virgin Islands.
The Saint Lucia squad: Keygan Caull, Shaquan Nelson, Hamaiael Charlery, Daneo Caroo, Kendell Clarke, Brandon Sandiford, Steven Octave, Canius Sandiford, Dante Fitz, Liam Bonaire, Neil Auguste, Darren Donaie, Donnell Braville, Tyrell Julien, Ajani Hippolyte, Nathaniel Deterville, Dahmanie Berthier, Rashaad Eugene and Keanu Felicien.
On Sunday 7th, Saint Lucia played to a 0-0 draw with tournament debutant Belize; the two teams collected 1 point each for the draw.
Also, on Sunday 7th in Group B, host nation the Dominican Republic now have two wins after two games thanks to a 2-0 win against Saint Martin. Goals from Bryan More the 18th minute and Jason Joseph in the 40th minute delivered the three points for the Dominican Republic.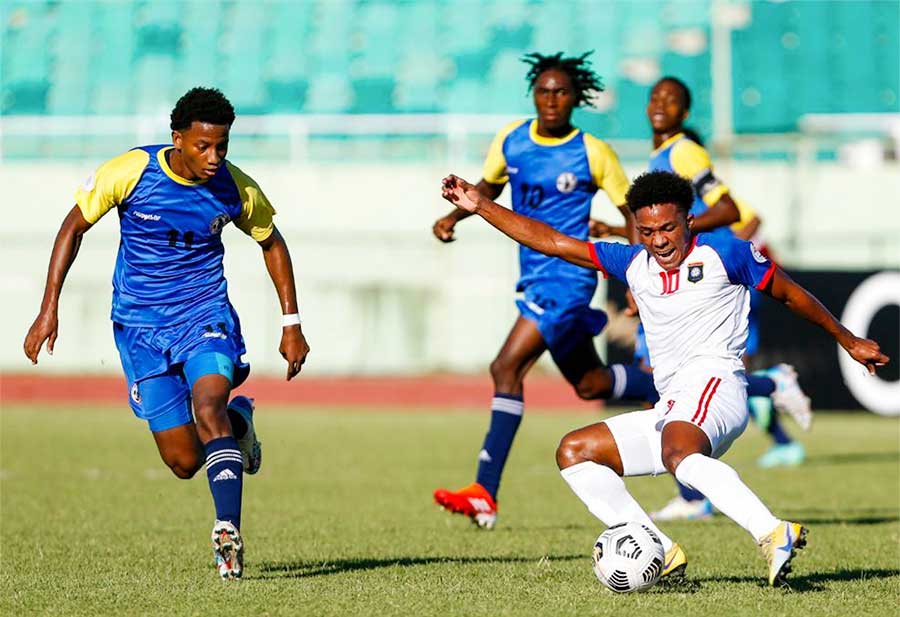 In other matches played on Sunday 7th, in Group A, Grenada defeated the Commonwealth of Dominica 5 – 2 to remain unbeaten with six points, while Curacao handed Sint Maarten their second defeat in as many games with a 2 – 0 win.
On Saturday 6th, in Group C, Bermuda defeated Barbados 3-2, while the match between Saint Vincent and the Grenadines and Puerto Rico were not played due to Puerto Rico failing to produce the required Covid-19 PCR test in compliance with the competition's regulations.
Per competition regulations, the match was declared a forfeit of 3 – 0 in favor of Saint Vincent and the Grenadines.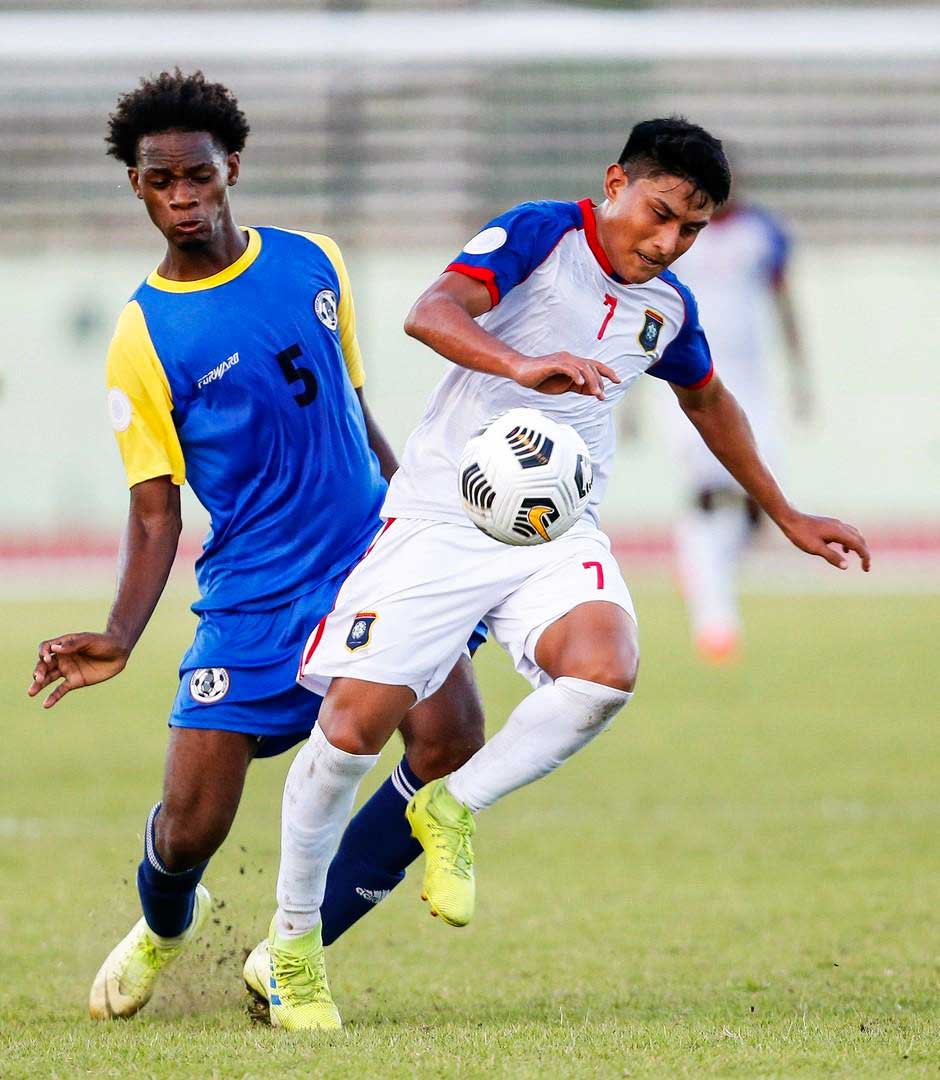 In Group D action, Guyana and Cayman Islands played to a 0 – 0 draw, while Nicaragua drubbed the U.S. Virgin Islands 7 – 0.
On the opening day (Friday 5th) Saint Lucia defeated Saint Martin 5-2. The goal scorers for Saint Lucia Keygan Caull with a hat trick in the 4th, 43rd and 89th minutes Dahmanie Berthier in the 10th minute, and Daneo Caroo in the 87th minute.
For Saint Martin, the goal scorers were Wendy Isidore in the 8th minute and Enzo Fremondiere in the 40th minute.
In the other match played in Group B, host nation Dominican Republic defeated Anguilla 6 – 0.
In Group A, Grenada trounced Sint Martin 7 – 0, while Curacao had a similar margin of victory over the British Virgin Islands.