Saint Lucia's Levern Spencer has announced her retirement from competitive athletics, a journey that spanned 23 years and in which she accumulated an undisclosed number of medals and made four Olympic Games appearances.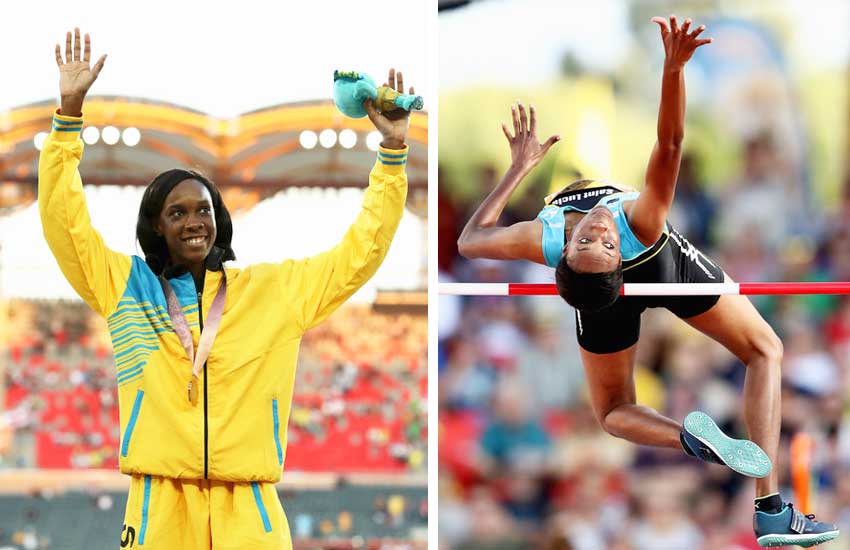 A darling to Saint Lucians, she is Saint Lucia's most decorated sportswoman of all time and their high jump queen.
Leverne, who consistently ranked high in world rankings by the International Athletics Federation, made the decision to retire from the sport effective Sunday 31st October, 2021.
She made her first appearance in national colors at the Carifta Games in Fort de France, Martinique in 1999, where she finished 10th overall, clearing a height of 1.55 metres.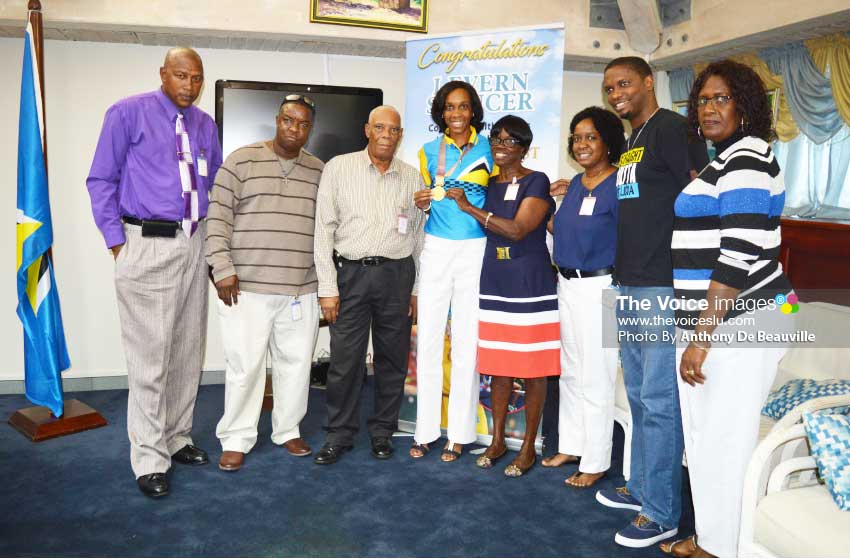 The former graduate of the Entrepot Secondary School and the University of Georgia was the Commonwealth and Central America and Caribbean leading high jumper for close to two decades with an impressive resume that also boasts a record number of podium calls.
"After 23 consecutive years of representing Saint Lucia in the sport of track and field, I have, after careful consideration and analysis made a tough decision to retire," the 37-year-old Spencer said,
According to Spencer, "It was a challenging journey laced with lots of literal blood, sweat, and tears, but a very rewarding journey as well, which led me to four consecutive Olympic Games ( 2008 Beijing/ China,  2012 London, 2016 Rio de Janerio/ Brazil, 2020 Tokyo/ Japan."
She also participated in eight consecutive World Championships, namely:  2019 Doha/Qatar, 2017 London, 2015 Beijing/China, 2013 Moskva / Russia, 2011 Daegu / Korea, 2009 Berlin / Germany, 2007 Osaka / Japan, 2005 Helsinki /Finland."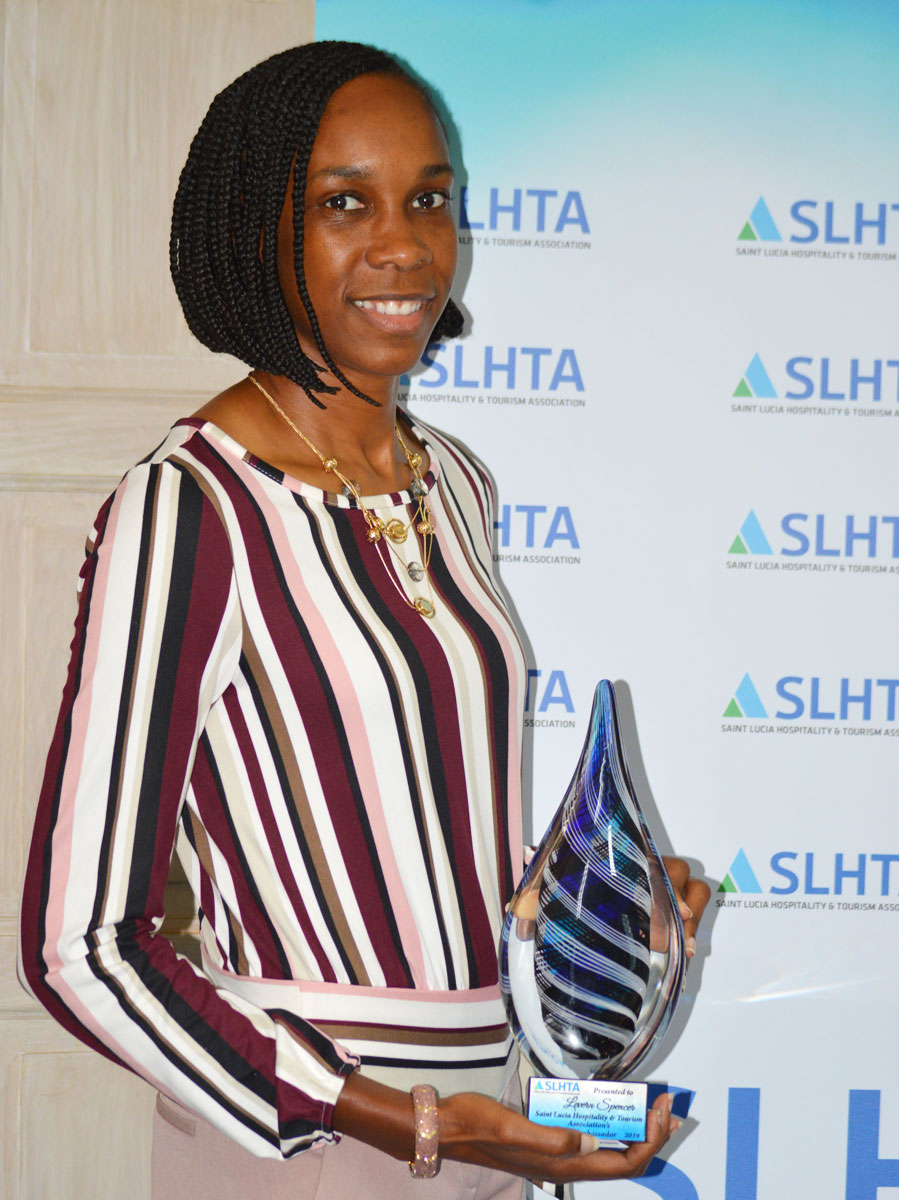 Under her belt are five consecutive Commonwealth Games: 2018 Gold Coast/Australia, 2014 Glasgow/ Scotland, 2010 Delhi/ India, 2006 Melbourne/ Australia, 2002, Manchester/ England".
Levern has won 16 national, Senior Sportswoman of the Year titles, 2000 – 2002, 2005 – 2012, 2014 – 2016, 2018 -2020, and four Junior Sportswoman of the Year titles along the way, 1999 – 2002.
Spencer took time out to thank the government and people of Saint Lucia: "I hang up my spikes as Commonwealth Champion, Central America and the Caribbean Champion, Pan American Champion and North and Central America and the Caribbean Champion. I say a big thank you to the Government and People of Saint Lucia for the privilege of flying our flag regionally and internationally for all these years, and for your support on this journey".
She also took time to thank corporate Saint Lucia for their sterling assistance / contribution to her on her journey in athletics and the friendly media for consistently reporting on all that she did for her country, Saint Lucia.
Spencer said, "As I say farewell to a sport that I love so much, I do so with a great sense of pride and joy, knowing that I did my best, against all odds, to give our tiny nation the best representation possible, on and off the field.
Thank you again Saint Lucia for this wonderful opportunity.
These are just some of her noteworthy achievements: Bronze medal, World Youth Championship (2001); Gold Medal, Guatemala City, CAC Championships (2005); Bronze Medal, Cartagena, Central American and  Caribbean Games (2006); Bronze Medal, Pan American Games in Rio de Janeiro (2007); Gold Medal, CAC, Cali (2008); Gold Medal, CAC, Havana (2009); Gold Medal, Central America and Caribbean Games, Mayaguez (2010); Gold Medal, CAC Mayaguez (2011); Gold Medal, CAC, Morelia (2013); Bronze Medal, Commonwealth Games, Glasgow (2014); Gold Medal, Veracruz, Central American and Caribbean Games (2014); Gold Medal, Panam Games, Toronto (2015); Gold Medal, Central America and Caribbean Games, Barranquilla (2018); Gold Medal, Commonwealth Games, Gold Coast (2018).
Meanwhile, on the occasion of Saint Lucia 37th Anniversary of Independence 2016, Spencer was bestowed with the Saint Lucia Medal of Merit (Gold) SLMM by Her Excellency the Governor General, Dame Pearlette Louisy.
At a special dinner held in her honour at Sandals Grande on Friday 29th March 2019, the Government of Saint Lucia made the announcement that they will bestow on her the title of Official Sports and Youth Ambassador for Saint Lucia, that announcement was made by Acting Prime Minister Honorable Ezekiel Joseph.
On Monday 21st October 2019 she was first the Saint Lucian athlete to be crowned Saint Lucia Hospitality and Tourism Association (SLHTA) Goodwill Ambassador.
In early January 2020, Spencer was named a Goodwill Ambassador with eight other Saint Lucians who are very well placed, to create local and international awareness of the island's culture, arts, sports, and the creative industries and on February 27th, H.E. Governor General Sir Neville Cenac presided over an Investiture Ceremony for the Goodwill Ambassadors at Government House.