"Be fast, have no regrets… If you need to be right before you move, you will never win." Mike Ryan, Epidemiologist at WHO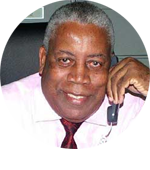 Everyone is excited about the good news that in St. Lucia, simply beautiful, and blessed, our COVID 19 cases and deaths are on the decline. My humble suggestion is that we temper our joy and give thanks to Yahweh for the progress we are making in bringing COVID 19 under control. While we are continuing to see progress in our citizens' responses in relation to taking vaccines and observing the protocols, we must not drop our guard as our achievements in dealing with the virus is not universal. Surges in COVID 19 cases in Europe have resulted in complete lockdown in some countries while there are concerns about recent surges in the USA.
There is even talk about a 5th wave which is quite possible as we witness the expressions of freedom by citizens in the United States of America and elsewhere. We should apply restraint in our actions, always being conscious of the fact that the COVID 19 Pandemic is still very much with us. No one knows for sure when this situation will end and what future direction this deadly virus will take. What is the possibility of new variants emerging? There is no need to be fearful but rather we need to exercise caution and follow the science. Persons who have taken the initial required doses six months or more ago are now eligible for a booster shot. This booster shot is highly recommended at this time due to the mass movement of persons during the holidays.
I visited Castries on Thursday of this week and was heartened at the fact that two cruise ships were in port and tourists were on the streets. We are looking forward to welcoming the ARC, and things are slowly but surely getting back to normal. Next year, if the virus is contained, we can look forward to Jazz & Arts Festival, Carnival, and other festivals. These events will definitely signal that COVID 19 is behind us and we can get back to living our normal lives.
We must get into the habit of giving thanks. Let us pause and continue to give Yahweh thanks for bringing us thus far. As we look forward to the holiday season, it is so refreshing to hear Christmas songs on the airwaves and watch movies with Santa Claus on our television. The season is really being welcomed. I feel like singing Silver Bells because soon it will be Christmas Day. The festive season is one of the loveliest times of the year when families and friends get together in a spirit of caring and sharing in an atmosphere of peace and love.
This holiday season will not be like pre COVID 19 years, inflation and shortages are already showing their ugly heads, but our people are resolved to ensure that nothing stops the Jolly Good Time that we enjoy during the Festive Season. Celebrate, we will!
Let us get ready for a wonderful and peaceful festive season. In the meantime, stay safe. Remember whatever happens, it will be the will of Yahweh concerning us. Blessings!
Edward Harris
Freelance Journalist/Realtor/Business Consultant
Facebook: www.facebook.com/eaharrisdestiny
Email: eaharrisdestiny@gmail.com
Website: https://stluciagreatpropertydeals.com