EXECUTIVE Chairman of Sandals Resorts International (SRI) Adam Stewart has assured newly elected Prime Minister of Saint Lucia the Honourable Philip J. Pierre of the company's ongoing commitment to the strengthening and expansion of the island's tourism and hospitality sector.
Stewart led a high level team of Sandals Executives including Gary Sadler, Executive Vice President of Sales and Industry Relations from Unique Vacations Limited (Sandals exclusive marketing partner), SRI Director of Corporate Services and Government Affairs Jeremy Jones and Sandals Saint Lucia Managing Director Winston Anderson, to meet with Prime Minister Pierre and several members of his Cabinet team on Wednesday.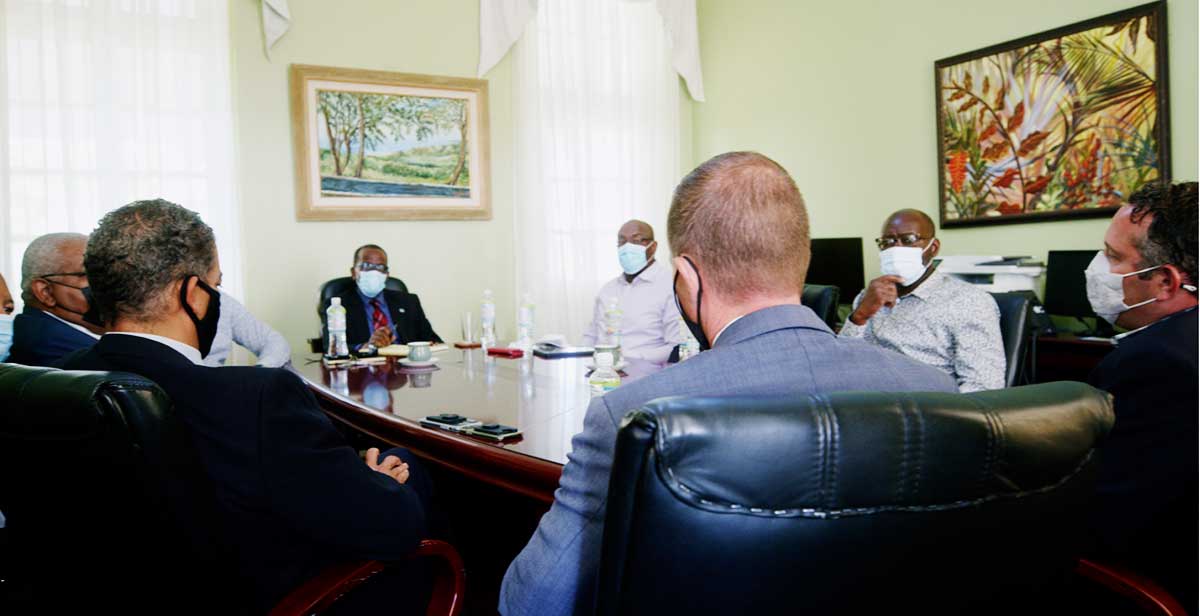 The Sandals Executive Chairman described the talks as very productive, adding that he was looking forward to working alongside the new Prime Minister and his administration to continue the important work of building the Saint Lucian tourism product as well as deepening the linkages with all stakeholders.
Discussions surrounded enhancing the relationship with the agriculture sector, allowing visitors greater access to experience the culture of the island throughout the various communities, sustained training and development opportunities for locals, more robust marketing of the destination and strengthening alliances with the travel partners and airlines.
According to Stewart, "We thank the Prime Minister and his team for meeting with us. Saint Lucia and its people have always been special to our company, and we have committed to continue using our position as the World's Leading All Inclusive Company to help Saint Lucia not only continue on the strong path toward recovery it has paved, but to build and expand its tourism offerings even further. We are proud to be one of the island's key development partners, and it is a role that we take very seriously."