During the graduation ceremony of the Emmanuel SDA Combined School in July, the Chalama Vern Peters Foundation presented its inaugural scholarship award to two students who were successful at the 2021 Common Entrance Examinations (CEE).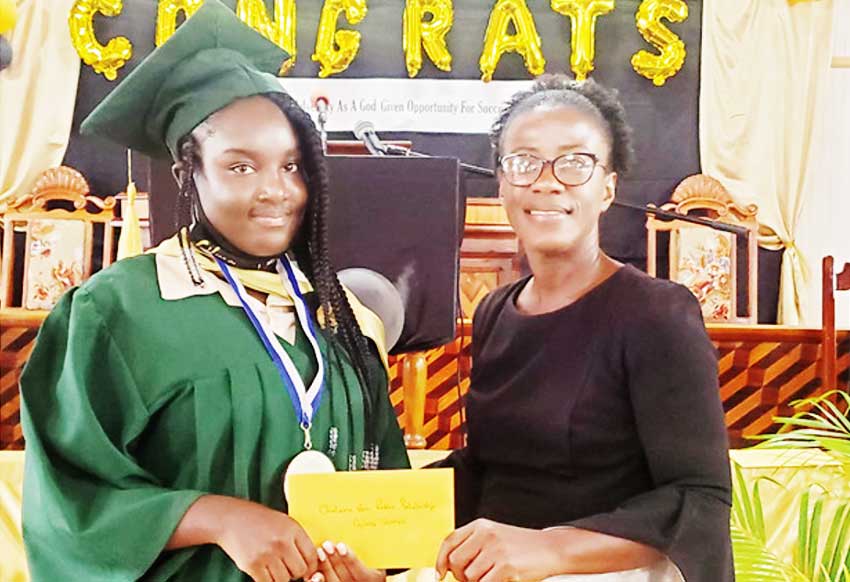 Royelle Wilson and Gilma Joseph were the recipients of the scholarships that are offered to students who proved themselves well-rounded and are facing challenging situations in regards to their continued education.
Veronica Peters, who is offering the scholarships in memory of her daughter who died in a tragic vehicular accident in the United States at the age of 16, says it has always been her desire to help students who have the acumen to succeed at school but are facing difficulties.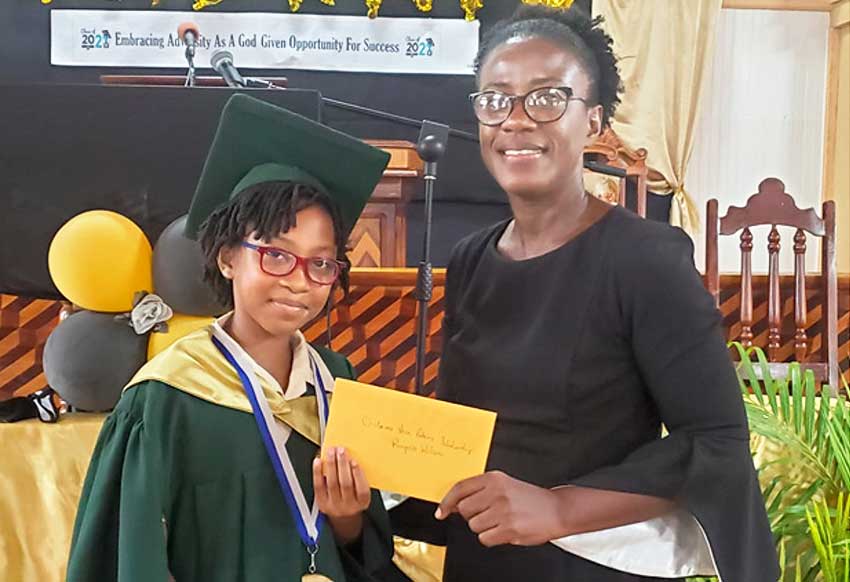 Ms Chalama Vern Peters, was described by her family as a young lady who was driven, creative and determined to succeed as an immigrant to the United States. Consequently, the awards will go to two students each year who meet the criteria set by the Foundation which will include these qualities.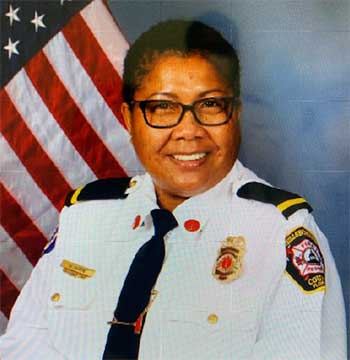 For her part, Veronica Peters says it means a lot to her family to have her daughter's legacy continue in this way to helping other children achieve their dreams. The Foundation will keep in contact with awardees to monitor their progress and give further assistance if necessary.
School Principal Bessie Augustin welcomed the scholarship awards and expressed gratitude on behalf of the students and their families.
Ms Joseph has been assigned to the Clendon Mason Memorial School, while Ms Wilson, who was her class Salutatorian and will attend the Vieux Fort Comprehensive Secondary School.