The Saint Lucia National Cricket Association (SLNCA) is pleased to announce that two Under 19 players, Ackeem Auguste and Mc Kenny Clarke, left the island on Thursday 8th July 2021 for Barbados to participate in the UWI Cricket programme at Cave Hill.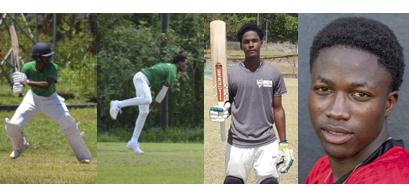 The two players will be engaged in one and one sessions and the sessions that the Barbados players in the pool are attending.
According to SLNCA President, Carol Henry, the players will then travel on to Antigua for the Trial Series on the Sunday 1st August with the Barbados based players and support staff.
CWI Under 19 Head Coach, Floyd Reifer has been in conversation with the players around their preparations for the U19 Trial Series in August, applying to UWI Cave Hill and in Ackeem's case the possibility of travelling to England to spend some time developing his game with one of the First Class Counties.
Back in January of 2021, four Saint Lucia Under 19 players were enrolled in the CWI Under 19 High Performance Training programme to include, Ackeem Auguste, Tyran Theodore, Mc Kenny Clarke and Udell Preville.
SLNCA has confirmed that Tyran and Udell have also been included in the Under 19 Boys Provisional Pool and are therefore scheduled to participate in the Trials in Antigua from August 1st 2021.
The SLNCA takes tremendous pride in these developments and wishes the players success in their endeavours.