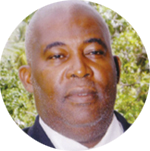 I think it is fair to say that the St. Lucia Electricity Services is the crowning jewel of utility companies in St. Lucia. By that I mean the company provides the most attractive and valuable utility services in St. Lucia.
This is not the first time that I am writing about LUCELEC. For close to five decades, I have been observing the performance of the company, and could say without any doubt, that the company provides the best service to our nation. And it would take a voluminous amount of work to beat them now!
I would like to begin by heaping praises on the linesmen of the company who have been providing selfless and yeoman service to our 'Fair Helen'. They are servants of a royal or noble service provider. For years they have been doing an excellent job. No doubt, you too will agree!
As I write, I am trying to count on my fingers, the number of times that I have called the faults telephone line of the St. Lucia Electricity Services Ltd., either as consumer or an administrator, and the company did not respond with haste. I am yet to begin counting one!  They will be at your doorstep in a blink!
Working with electricity is fraught with danger. Nonetheless, the men and women too put their lives on the "line" to get the job done. And with excellence! In New York City I constantly observed Con Eddison workers on the job and I shook my head and marvel at their efforts. Electricity workers everywhere put their lives on the block. And that seems normal for them every day.
More than three decades ago when I lived at Arundel Hill Marchand, I rushed to the scene to observe the body of a LUCELEC line worker who had fallen from a pole that he was working on at Bishop's Gap. He may have been electrocuted while working on lines on the pole. I was indeed saddened by the incident. Of course, these incidents in St. Lucia are few and extremely far apart.
Not many could beat those men for devotion to duty. Very recently there was an accident on Manuel Street and Hospital Road junction, and the men worked throughout the night to ensure that electricity was restored to customers.
Indeed, it was not the first time that this has happened. It happened with storms and hurricanes over the years. In early July we saw them at work on the negative effects of Hurricane Elsa which ravaged St. Lucia. The power went at my house during the passage of Hurricane Elsa and in just a few hours the service was restored. And it was the same for most areas. "Big Up" linesmen!
If I were to recognize those LUCELEC workers with a gift, I would give each one a diamond jewel that they can use to provide a lifetime of financial security. But because I cannot at this time, I leave it up to the company.
But I must admit that those men do not operate on their own or in isolation. Much credit must, of necessity, go to the management of LUCELEC. Just a few days ago I listened to Mr. Roger Joseph, corporate communications manger of the company indicating during an interview, that the success of the company in this regard, is due to constant evaluation. And that is a phrase I hold dearly to my heart as a classroom teacher, Administrator and Manager.
Naturally, I wished all organizations would have heard that comment. It is a critical function of management and administration. To constantly evaluate performance. To determine the processes and review the outcomes before proceeding further. And that is what the St. Lucia Electricity Services has been doing. And they are reaping success after success. Too much for the company to dealt with.
But that is not the only area of success. LUCELEC has been providing important information to the public through various media: radio, television, leaflets at their offices, newsletters, and others I may not know about. Three cheers to your management!
It has not been all easy going for LUCELEC. They have had their challenges. As a consumer, I recall the period when I applied to the company for electricity some years ago and there were no meters. I had to put on a direct line and for a short time I was charged a flat rate which was generally the average of my historical monthly consumption.
But the company got over the challenges and business life went back to normal.
Let me take the opportunity to remind, and in some cases inform organizations that constant evolution of processes and outcomes are critical for their success.
Now I am prepared to offer a voluntary service to groups and organizations that need the training in that area. For business organizations, I would do it at a small fee. Are you smiling my dear reader? That an indication of how seriously I take matter of constant evaluation.
In conclusion, I would like to implore the St. Lucia Electricity Services to continue providing this vital service in the way that the company is doing, or even better.