TWO former ministers of the recently ousted United Workers Party (UWP) led government, are speaking out following their party's crushing loss to the Saint Lucia Labour party (SLP) at the polls five days ago.
Guy Joseph and Lenard "Spider" Montoute, though shocked by the outcome of the elections, spoke of their party's determination to come back stronger than before and of allegations made against them.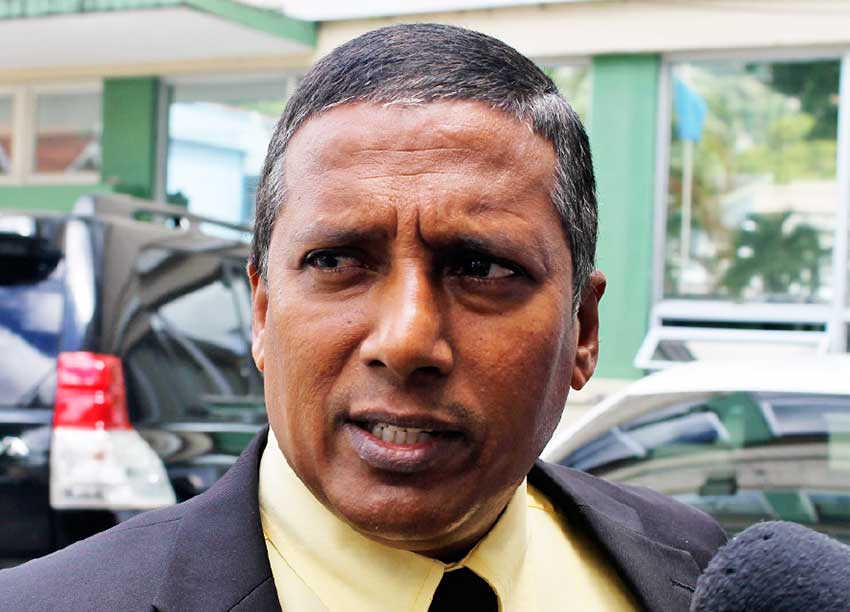 Joseph, who has been hounded with allegations of corruption throughout his term in office said he is innocent of the accusations levelled against him and that the new government will come out empty-handed should it launch an investigation.
"That is what I'm looking forward to with the greatest level of anticipation. You know Minister King, Richard Frederick and the Labour Party have levelled a lot of things at me. I'm very confident that they will find nothing, but I'm challenging Phillip J. Pierre, Kenny Anthony, Ernest Hilaire, and the hierarchy of the SLP. They can bring the best team of experts they can find in the world, I want them to prove to the people of Saint Lucia what Guy Joseph did that was corrupt or crooked in government," he said.
Joseph lost the Castries East seat by 437 points, however he claims to have worked hard enough to retain the seat. He said voter turnout was an issue this year, with many individuals opting not to vote, since they assumed he would have won.
"I always told the electorate in Castries South East, if before I decide to exit politics you decide you've had enough of me and you want to change, I will welcome the change. I know the majority of people did not turn out to vote and I think I suffered the fate of what other politicians who have done very well in the past have suffered, which is a lot of people concluding you win already. If you look at my voter turnout from 4300 plus votes in 2016 to about 3500, it is evident that our people did not turn out," he said.
According to the former parliamentarian, although the general elections campaign was messy at times, it simply comes with the territory.
"I want to congratulate Mr. (Joachim) Henry on his victory (and) to wish him well in his representation of the constituency. I also want to congratulate Phillip J. Pierre. We went hard at each other during the campaign, but that's part of political life. I want the government to do well because if the government does well then Saint Lucia will fare well (but) if they do badly then all of us will suffer the consequences of poor governance, so I'm hoping that they can get it right and do what is necessary for Saint Lucia," he said.
As he closes one chapter, Joseph is eager to start another. I do not want supporters of the United Workers Party in Castries South East to be disheartened by what has happened. I know it's a sad moment for all of us but we will get over it, we will move on, we will do the things that we have to do and life will go on. I want to let all of my supporters know that I will not abandon them (during the) 15 years we built a strong relationship," he said optimistically.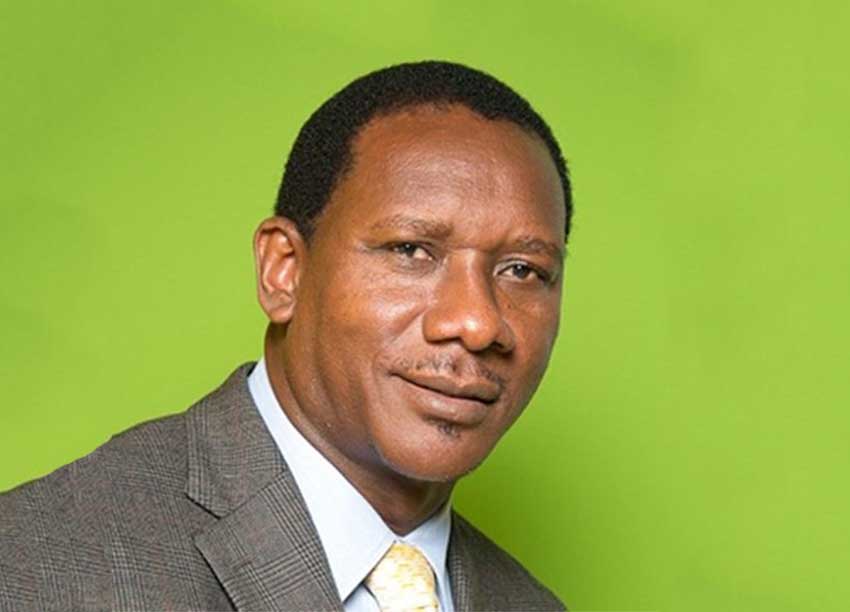 Montoute is also looking at the flip side. He believes that there is hope for the UWP and said the party will make a strong comeback.
"I think that's an opportunity now for the UWP to do some introspection, for us to reorganize, rebrand, reinvigorate our party and prepare ourselves as we present ourselves once again to the electorate as a renewed party that is in keeping and in line with what their wishes are," he stated.
He also congratulated Kenson Casimir and said that it is incumbent on him to deliver what he promised. Montoute said that although he's no longer the Member of Parliament for Gros Islet, he simply wants what's best for the community and is willing to play any role deemed necessary, as long as it is for the betterment and advancement of his community.
"I want to wish (Casimar) a very successful tenure. I'm hoping that he will be able to deliver successfully for the benefit of Gros Islet," Montoute said.
The former parliamentarian also responded to allegations made against him saying "time is a great revealer." According to Montoute, "you cannot always respond to every allegation (and) every piece of propaganda but you know in your heart that even if it takes effect and it has the desired effects that the perpetrators wish—that is to make people look at you in a negative light and maybe for them to succeed in their quest, that too shall pass."
"Eventually they (people) will realize what it really was and so I do not take these things too heart. I mean, some really nasty things were said about me in the last campaign on a couple occasions; some people literally stepped over the line and I'm contemplating my options as far as that is concerned, but generally speaking I just let that run off my back like water on a duck's back," he added.
Meanwhile, Ernest Hilaire, Deputy Leader of the SLP, said the government will ensure that all individuals are held accountable for actions which are not in accordance with the laws of Saint Lucia, emphasizing there will be no witch-hunt.
"We're not going to be at this point, pointing fingers at any one particular person, it's not a witch-hunt, but the Labour Party will stick to its word that individuals who broke the law and acted improperly will have to answer and provide an account for what they did," he said firmly.