Though political pundits have assessed the National Green Party (NGP)  chances of effecting any great impact on the upcoming July, 26 polls as slim —nonetheless, the NGP's  is optimistic about offering a more 'nationalistic' mode of governance to help rebuild the social and economic fortunes of the country.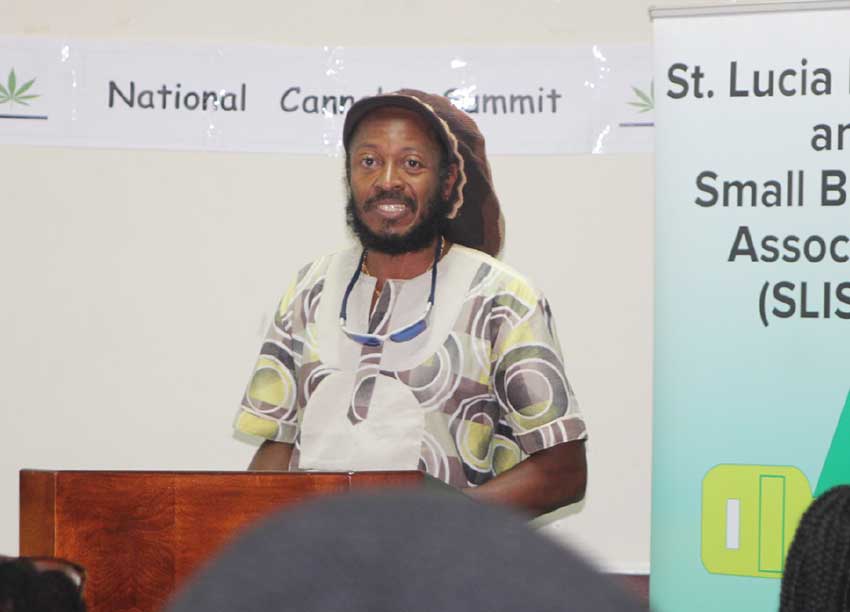 NGP Deputy political leader , Aaron "Ras Iron" Alexander says this is not a time to rejoice over the shortcomings of opposing political parties , but rather advocates for a 'government of national unity' to help put the country back on a level footing.
Alexander has been pushing the NDP agenda in favour of 'constitutional reform', saying  the NDP's elected members will undertake the task of parliamentary representatives, while industrious and efficient senators will assume ministerial roles.
"When you look at the state of affairs of the established parties that have been around for the past 40 years, they still have not gotten their act together," declared Alexander.
He adds that some of them are still short of candidates and there is some level of internal division going on among them.
The NDP says it's time to spring into action, amidst the political turmoil and controversies being experienced in the country.
"We don't subscribe to this notion of us coming in too late …since at the end of the day, St Lucians will have a choice and the choice is a three-way choice," Alexander continued.
He feels that after being governed for 40 years "with these two political parties pretty much playing 'political football' with us", it is high time for a change in the governance of the country.
Alexander asserted that the 'Green Party' can play the role of interceptors. "We come in as the interceptors …we're going to intercept that ball, take that ball and give St. Lucia better governance," he said.
He said the current political situation provides St. Lucians with the opportunity to make an alternative choice. "We never want to take advantage of anybody who is not doing too well, whether it's a political party or family, or individual we should never rejoice over these things," said Alexander.
He added, "We should not rejoice over these things and take it as an advantage …the electorate will make those decisions as to who they favour to govern this country. And if they do take the advise that we (NDP) are offering, it is to have a few seats in the house, so we can have a coalition government and a government of national unity."
Alexander declared: "If the public do decide to go down that road, I feel it will augur well for St Lucia."
Meanwhile, as this latest development unfurls, outspoken Attorney at Law, Mary Francis, has derailed King's late run as an independent candidate, as an act of cunning and treachery.
Francis, a former executive member of the Saint Lucia Labour Party (SLP), said she was very surprised that King had chosen to run as an independent candidate.
"What about the party? What about the supporters?" Francis declared.
The well-known human rights advocate feels that King ought to have resigned from the UWP and not wait until the 11th hour to play his cards.
Instead, she said he waited for five years until the election bell sounded.
"At this juncture in our politics we need people to bring some respect for politicians," stated the Coordinator of the National Centre for Legal Aid and Human Rights.
Francis holds a dim view of King's stewardship as prime minister, following the demise of Sir John Compton. She opined that King allowed himself to be manipulated and proved to be an indecisive and malleable leader.
"And the question comes to mind, could he have taken the UWP to victory in 2016 with the type of indecisive leadership he was portraying at the time?" Francis said.
And since the confirmation that King will run as an Independent, Francis admonishes:  "There is a price to pay for treachery and time will tell.