Julian Lansiquot wants to start a small business; however, this is proving to be quite difficult. He has been rejected many times, showered with false promises, but still, the Canaries resident is not giving up. Lansiquot is a professional chef with over 20 years of experience underneath his belt. According to Lansiquot, he's ready for business; however, he just doesn't have the capital.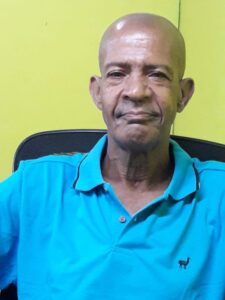 He has been to various financial institutions hoping they would help him turn his dream into reality, and he even reached out to a local government minister for help, however, Lansiquot's efforts were futile.
"I am a certified caterer and gourmet chef. I want to train young people in various areas, as this can provide many job opportunities for individuals. I have been to all the government agencies for assistance, without success. The first time I tried to get a start-up loan, I was told I need security and a guarantor. I went to another institution and I was told the same thing," he said.
He decided to try his luck elsewhere but it only got worse. According to him, when he approached a company, he discovered the company had no interest in him.
"I sent my business papers to them, but I was told that the head of department had no interest in old people. I went to another company for assistance and I had an interview with one of the company's representatives. We had a cordial meeting and he promised to give me a $10,000 loan, interest free with no guarantor. He was genuine but his superiors objected," Lansiquot said.
Lansiquot reached out to other organizations but he always left empty-handed. Then he approached his Parliamentary Representative. However, things did not go the way Lansiquot wanted.
"I had to wait another nine months to meet the minister in the village of Canaries. This time he told me to check him in two months' time. Things still did not go as planned," Lansiquot said.
"I'm a freelance executive chef, menu consultant for cruise ships, hotels and restaurants and I can train young people in various areas. There are so many areas in this field and my business can create hundreds of jobs in Canaries alone," he stated.
Lansiquot is hoping that something will work out for him in the coming weeks and months.