FOR the second time this year, Rainforest Adventures, in collaboration with the Parliamentary Representative for Babonneau, Honourable Ezechiel Joseph, commissioned a playground in the Babonneau community.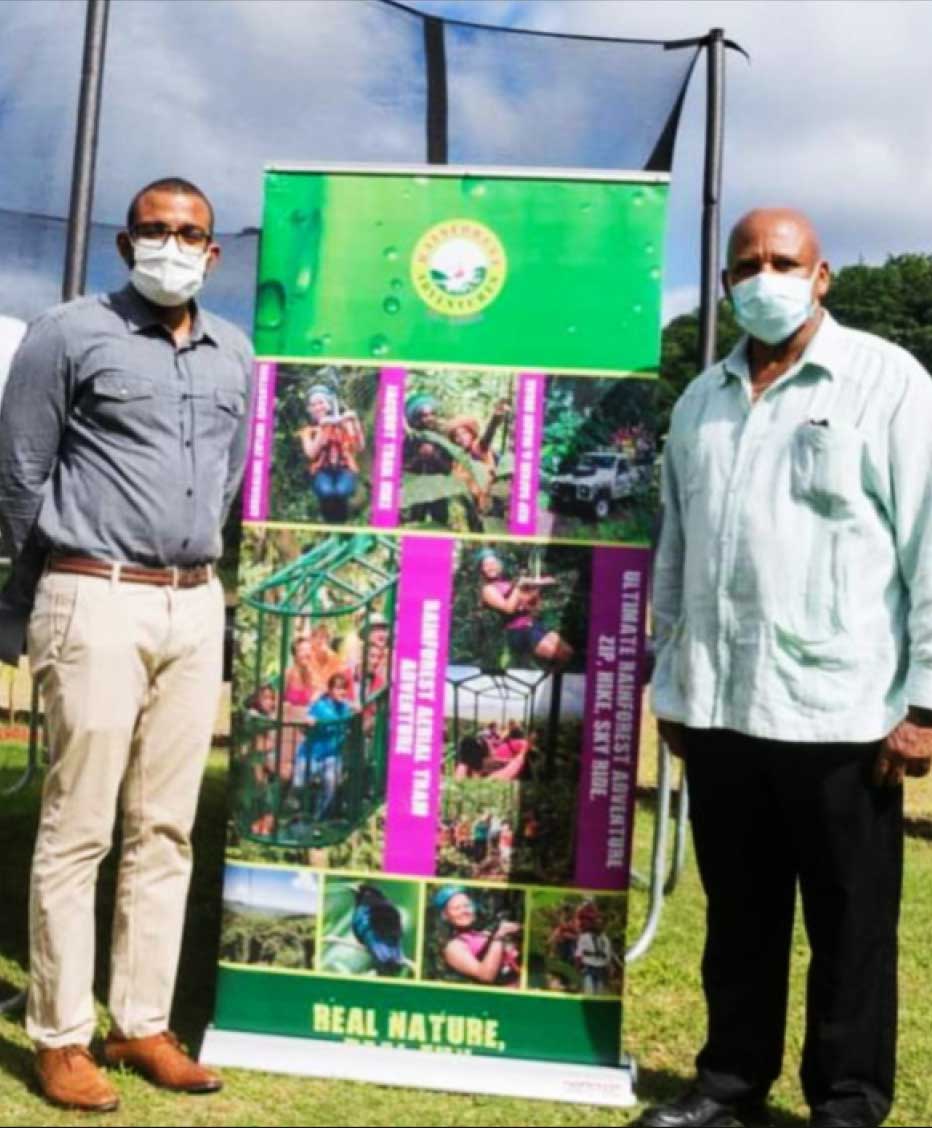 The implementation of the first playground was undertaken at the Fond Assau Pre-School in January of this year. This time around, the well-deserved recipient of the playground was the La Guerre Early Childhood Development Center. The official handover ceremony was held on Thursday May 6, 2021.
General Manager, Daryl Raymond remarked that "Rainforest Adventures' commitment to promoting green spaces and outdoor recreational activities is a true encapsulation of what the company stands for." He further added that a playground facility is critical to a child's overall development, and that Rainforest Adventures is quite pleased to have yet again partnered with the Parliamentary Representative in unveiling this project.
Mr. Cyrus Cepal, District Education Officer for Region 1, as well as Mrs. Jonia Chastanet, the School's Principal, applauded the good corporate citizenship demonstrated by Rainforest Adventures and acknowledged the keen importance of play in the development of a child's cognitive skills.
Honourable Ezechiel Joseph encouraged community members to truly appreciate this initiative as it significantly improves the infrastructure of the school. The Parliamentary Representative cited that this play facility is much needed by the school in helping to develop the creativity and talents of the students. He affirmed his commitment in continuing to foster a comfortable learning environment for students in the community of Babonneau.
The commissioning of the playground at the school was well received by all in attendance. The newly implemented playground is for use by students and the La Guerre community at large.