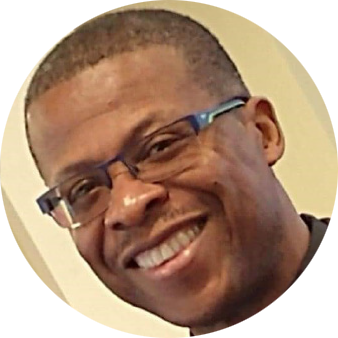 EIGHTY-SEVEN years ago, Franklin D. Roosevelt, the 32nd President of the United States, needed to inspire a nation in the middle of the Great Depression. At the time, 25% of Americans were out of work. In his famous inaugural message, Roosevelt declared, "The only thing we have to fear is fear itself." Roosevelt described fear as a "nameless, unreasoning, unjustified terror" (www.drelizabethmichas.com). He saw that fear as unjustifiable – even unreasonable. Once he looked pass that fear, he went on to enact the boldest national plan the United States has ever conceived.
In the same way, Covid has destroyed many economies around the world. And in our personal lives, all around is sickness, destruction and death. Most of you have experienced a loss in the past couple of years and you are worried that the next devastation might hit a lot closer or might even be you. And, that type of worry could destroy our confidence and future plans.
Unreasonable fear
Like Roosevelt, fear has never stopped me. It does not mean that I do not feel scared, but it has never stopped me from doing the right thing. We all feel a measure of fear from time to time. We fear because of the belief that we will lose something – physically, emotionally, or even loss of life. We also fear that our critical needs may not be met. Even though we have overcome successfully, countless scary experiences in the past; still, present hardship causes us to believe that we are unable to endure the next situation.
Fear can be real, but it can also be unreasonable – it can make you phobic. To fear that you will never overcome your current dilemma, is to ignore the past victories you have won – that is how phobia works. Phobia – unreasonable fear. The fear we address today is not the sense of trepidation that you feel in your gut when you are threatened or are at risk. It is engaging in unreasonable behavior when you get that feeling. It is not about the feeling in your stomach, but how you respond to it.
You can be victorious a hundred times in the past, fear gives you the sense that you will lose the next fight – the disciples saw Jesus raise people from death, but were afraid for their own lives at his trial. Some of us have had situations where we could not pay our mortgage and God came through for us. A year later, you cannot pay your light bill and worry begins to set in. There are people who will survive cancer but will worry about the next headache.
Bad experiences can produce unnecessary worry
Recently as we came to bed at the end of a trying day, my wife and I began going through bad news we encountered earlier that day. We discussed the premature death of my young cousin, 27, a new doctor, a newly wedded husband who died the week before from a heart attack. We also discussed the murder suicide of a young man that my wife had grown up knowing well whose father is a close friend. Then, the discourse turned to my son's best friend who had just contracted a dangerous disease. My wife also followed that up with news that one of her close relatives and his family in Canada had tested positive for Covid. Then to cap it all off, we discussed our daughter-in-law who was having surgery in two days. At the end of the discussion, the question was which shoe will fall next.
Bad situations give us bad outlook and begins unnecessary worry or unreasonable fear. Unreasonable fear causes us to expect the negative which in turn depletes our faith and dependance on our father.
Once unreasonable fear sets in, it produces anxiety, loss of confidence and hopelessness. But most importantly, fear takes us away from God's plan for his children. "For God hath not given us the spirit of fear; but of power, and of love, and of a sound mind" (2 Timothy 1:7). So, we need to replace worry with courage.
Faith, courage and knowing God displaces fear
The things that reclaim courage is speaking power in the face of death; love in the face of hate; sustaining a strong spiritual mind when doubt set in. These are necessities for a productive and spiritual life. They are all attributes that can dispel our anxieties. Those are traits that we receive when we get closer to God. Draw near to God and He will draw near to you. Cleanse your hands, you sinners; and purify your hearts, you double-minded (James 4:8). But as for me, the nearness of God is my good; I have made the Lord God my refuge, That I may tell of all Your works, (Psalm 73:28).
When fear attacks, here are my go-to scriptures:
Phil. 4:6, Do not be anxious about anything, but in every situation, by prayer and petition, with thanksgiving, present your requests to God. John 16:33, These things I have spoken to you, that in Me you may have peace. In the world you will have tribulation; but be of good cheer, I have overcome the world." Psalm 46, God is our refuge and strength, a very present help in trouble.