Backed by Vision Statement. "to revolutionize travel in the Caribbean Region and facilitate the free movement of people," the co-founders of Allez are elated to announce that the business officially launched on Sunday, April 11, 2021.
Allez is a tech start-up company co-founded by two young St. Lucian women. They are both avid travellers and business process improvement consultants who combined their experience and expertise to identify and address long-standing areas of improvement related to the ease of movement of people across the island.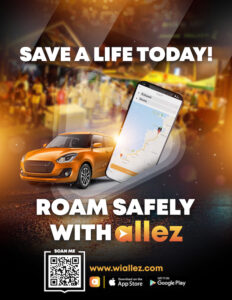 Allez, a social enterprise, prides itself on being a forward-thinking, employee-driven and socially responsible rideshare company. The apps will utilize GPS to provide easy navigation through various modes of transportation inclusive of cars, motorcycles, and buses.
Allez will provide the essential service of safe, dependable, accessible, and convenient transportation for all St. Lucians. Additionally, a new pool of income-earning opportunities will become available to licensed drivers with a pre-approved vehicle. Each driver will go through a rigorous background check before being approved to use the platform. Notably, priority will be given to holders of an 'H' or 'TX' licensed vehicle.
Allez aims to:
•Provide safe, expedient, and dependable transportation island wide
• Provide a hassle free and contactless payment application for both riders and drivers
•Use technology to improve productivity and efficiency
•Increase income-earning opportunities for locals
"Allez is committed to providing premier customer service and built-in safety features for both
rider and driver. Allez will continuously work to enhance the rider and driver experiences
through research and development."