Saint Lucian national basketball player, Joel Polius was recently named to the NAIA All-Tournament Team and Third Team All-American.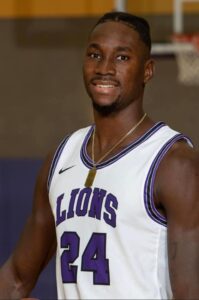 Polius, a 2017 graduate of Vide Bouteille Secondary School, has had a stellar season with the SAGU Lions, which he punctuated with a 27-point, 12 rebound game against Carroll College in the quarterfinals of the NAIA Division II Men's Championship tournament.
His gameplay, as well as discipline on and off the court, has also earned him the accolades of Sooner Athletic Conference (SAC) Newcomer of the Year, First Team All-Conference and NCCAA Scholar Athlete.