ON 11th March, 1996, Radio 100 Helen FM began operations in St. Lucia. And the radio station will soon be celebrating 25 years of service to our communities, local, regional and international. Indeed, a silver jubilee celebration!
From its early beginnings to the present, there has been a constant flow of information, education and entertainment to its varying publics. And, as I write, the station is at its best.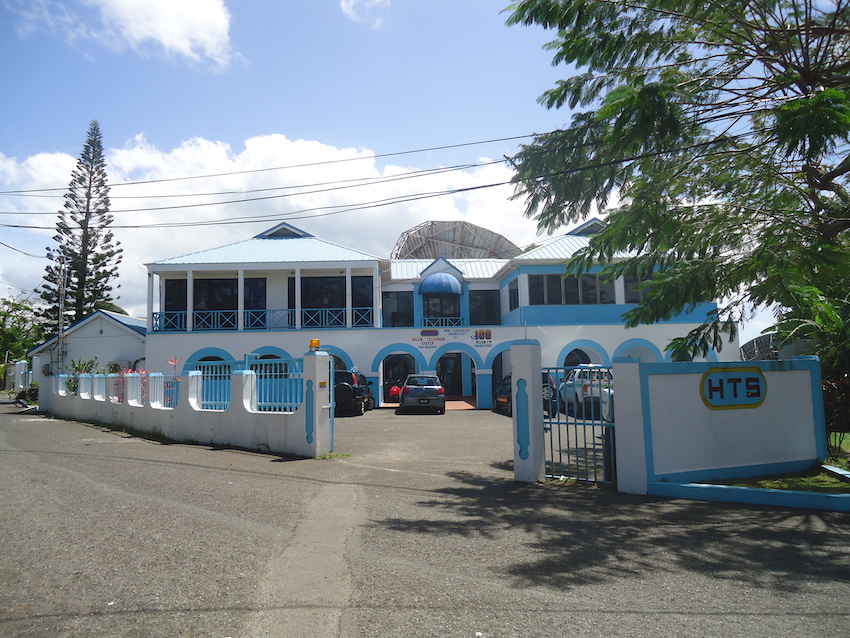 As an ardent listener to the station going back to 1996, I can attest to the fact that the station is making a sterling contribution to our world. My mobile phone and the radio station wake me up simultaneously on a morning just in time for the programme 'Leve Saint Lucie' with Charlie. And the electronic sounds keep on going throughout the day and night except when I turn it down for the evening and early morning news. And we are speaking about 24 hours a day.
Radio 100 provides information from all areas of St. Lucia. It goes where the news is. And no community in St. Lucia is out of reach.
As Principal of the Roseau Combined School, I can recall having to inform the station of an activity taking place at the school, and on every occasion, they would come and cover the activity, and usually came on time. Whether it was "Reading or Mathematics Month", "Ms. Roseau Combined School Queen Show', "Parents Appreciation Day", or "School Awards and
Recognition Programme", the station sent their staff to provide coverage. And the principal, staff and students deeply appreciated their effort.
The Newsroom is doing a fantastic job of informing their publics on all aspects of life in St. Lucia. Senior News Reporter, Stanley Lucien provides excellent news reports. I also need to mention a much younger and dedicated reporter, Solange Alfred. I am always amazed when there is an incident anywhere in our community how quickly Solange gets there to provide coverage. And she does in the way the Cable News Network, CNN would do it. Good going Solange.
Andre Paul cannot be left out of the mix. The senior Newscaster is as good as, or even more flamboyant, than when he did the news at Radio St. Lucia, where I first met him several decades ago. Indeed, that's where I also met Valerie-Albert Fevrier a director of the station.
Ours is a bilingual society. Indeed, our "Mother Tongue" or first language is Patwa and an exceptionally large number of listeners depend on the creole language or Patwa to receive information. At this time, I remember persons like Mary Laforce and Sam Flood who read the news in Patwa a few years go. It is my greatest wish that the news returns to being read in creole.
We come now to the issue of education. Radio 100 Helen FM has been exceptional in its effort at educating its publics. And when I say publics, I refer to the local, regional and international communities. The station has a ridiculously large listenership. This could be determined by the participation and involvement of the listeners to various programmes which I intend to come to later in this article.
Community education comes in different forms: the talk shows, advertisements, news items and music, among others.
As it relates to the talk shows, I wish to commend Talk Show Host Claudius Francis for his highly informative shows and clarity of thoughts which certainly educate the listeners.
Before I launch into the entertainment segment of the programming of the radio station I wish to recognise 'Charlie' for the relationship he has developed with the listeners to the extent of recognising their voices as soon as they call the station on his early morning programme, 'Leve Saint Lucie". This amazes me!
The Breakfast Show, Out Goes In, Connections, The Perfect Mix, Sunday Gold, Country Tuesday, Reggae Night and Country to the World are all programmes which captivate me and hold my attention and many others throughout the entire programme.
Space would not allow me to provide details on all the programmes. However, I wish to merely focus on my favourite programmes.
I love Country Music and therefore begin with "Country Tuesday" with DJ Jeremy. I always listen to that programme on a Tuesday evening. He plays a very good mix of country music. Besides, he is very jovial and entertaining. If you have not heard of "Magnetta", then you're not a country fan at all. Listening for six hours to 'solid' country Music.is a real treat on a Tuesday evening.
The next programme which holds my attention is "Country to the World" on a Sunday. I usually listen to the love segment with host Dr. St. Rose, who is full of energy and pulls a large audience. But my favourite segment of Country to the World, is the segment with John Sexius. He used to go into the wee hours of the morning until COVID-19 came and interfered with the time. He now goes on to twelve midnight, and I am there with him all the time, until the end of the programme.
And now, I come to the programme which has "stolen the cake": 'The Perfect Mix' with the ever popular and extremely energetic "Big Slim". I have never met him; however, he has the attention of listeners of all ages; the babes, the youth, the middle aged, and the seniors. If you have never heard about "Delia" or "Mama Poule Bois", "Ma Toto", then you are not a frequent listener to Radio 100 Helen FM. 'Big Slim has a burst of energy, is very captivating and hold the attention of many listeners throughout his programme.
In closing, let me take the opportunity to congratulate, the Board of Directors, Management and Staff of Radio 100 Helen FM on 25 years of sterling service to the people of St. Lucia and the wider community. It is my hope that, notwithstanding that the station has been able to provide high level of programming and capture a very wide listenership, management would find creative ways of making the station even more outstanding.
Happy Silver Jubilee!