The Staff lounge of the Victoria Hospital (Respiratory Hospital) received a much-needed facelift. The main staff lounge of the Respiratory Hospital experienced a complete redesign aimed at creating a more relaxed and comfortable area for the staff.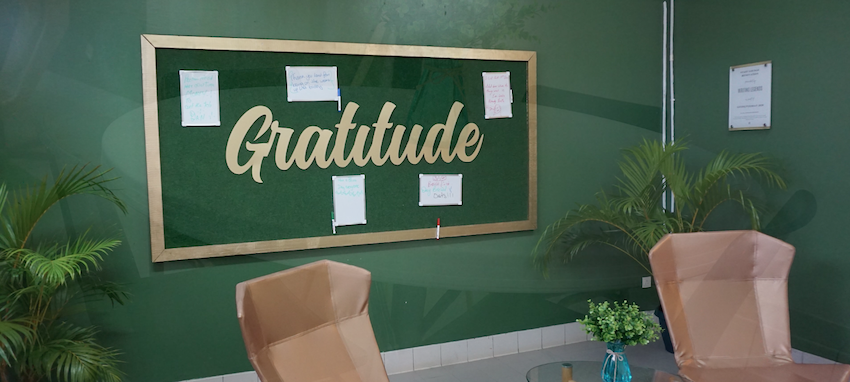 The initiative sought to express gratitude to the hard-working staff of the respiratory hospital during the COVID-19 pandemic.
Writing Legends, a youth development social enterprise, undertook the initiative of a redesign.
Operations Manager of Writing Legends, Yasmyn Butcher announced the generous enterprise was conceived because of the 'Giving Tuesday' Movement.
"Giving Tuesday is recognized globally on the Tuesday after Thanksgiving in the US, which was on the first of December, last year 2020. And it kicks off a month-long giving and generosity campaign in the Eastern Caribbean Islands known as Giving Tuesday Eastern Caribbean. So for this giving Tuesday, Writing Legends pay it forward campaign. We included three in Saint Lucia. The first one was making holiday care packages for the girls at the New Beginnings Transit Home, the second one was a secret Santa cash and goods donation drive, and the third one was the renovation at the respiratory clinic staff lounge."
Executive Director of the OKEU Hospital & Victoria Hospital, Nancy Francis recognizes the dedication, hard work and personal sacrifice of the medical front line staff at the Victoria Hospital.
"We want to demonstrate to them that we have taken steps to provide them with the basic requirements as mandated by law and the collective agreement but we are going further by ensuring that they have a conducive and relaxing environment so they can de-stress during the breaks or on their lunch hour."
The Staff Lounge was re-designed with the theme 'Tropical Escape'.