THE president and executive members of the Saint Lucia Medical and Dental Association (SLMDA) yesterday denounced what they say was the leaking of a private correspondence intended for Chief Medical Officer Dr. Sharon Belmar-George.
"Such abhorrent actions serve only to undermine public trust in our systems as we all continue to fight this invisible enemy which is waging war on both lives and livelihoods," the Association wrote in a release yesterday.
The correspondence the SLMDA refers to appeared on social media yesterday commending the CMO and her team at the Ministry of Health for work done so far in managing the pandemic in Saint Lucia and how grateful the SLMDA and the medical fraternity were for the effort.
The correspondence went so far as highlighting recommendations for containing a community spread of the virus that came out of an emergency meeting the SLMDA held last Friday in light of the rapid increase in positive cases, 63 at last count, and the fact that two physicians operating out of the OKEU Hospital had been diagnosed with COVID-19.
The SLMDA, recognizing that the CMO is a long standing and esteemed member of the organization, noted that it implicitly trust in her ability to provide guidance on policy decisions pertinent to public health, something the SLMDA has stated on numerous occasions.
"A response was received from the office of the Chief Medical Officer requesting a meeting this evening. Unfortunately, the avalanche of calls and messages regarding this leaked letter came in, interrupting meeting preparations.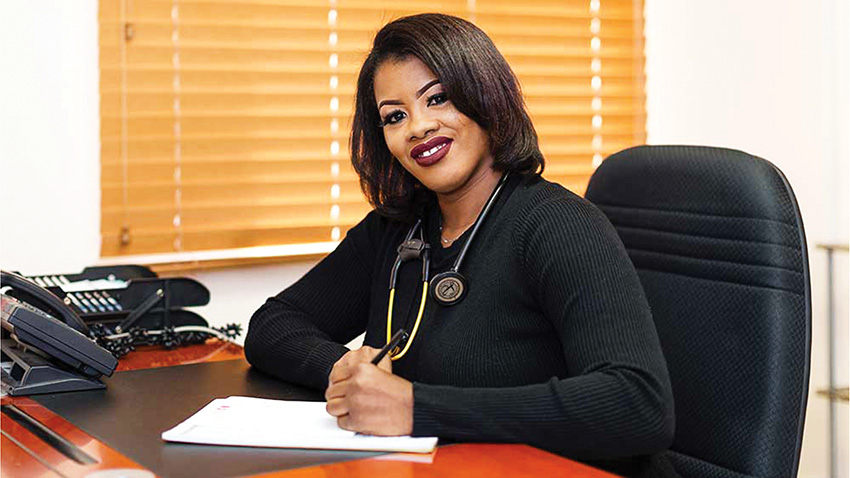 "We at the SLMDA understand that there is a long and difficult road ahead and that we must find a way to coexist with COVID 19. We stand ready and willing to do our part to encourage you our fellow citizens to adhere to the protocols and guidelines set out by Ministry of Health and to provide you with quality healthcare services. We urge each and every citizen to understand that we all have a personal responsibility to keep ourselves and others safe," wrote Merle Clarke, President of the SLMDA.
Meanwhile on Monday the Ministry of Health received confirmation of nine new cases of COVID-19. A total of 36 cases are currently active and isolated in care. Five of the cases are female and four male. Their ages range from 12 years to 55 years. These cases are from the Vieux-Fort, Castries and Gros-Islet districts. All of the cases were placed in quarantine after testing, while awaiting results.
According to the Ministry a link has been established for five of these cases to individuals who had been diagnosed with the virus. Investigations on the other four cases are ongoing to determine if they are linked to prior cases. The new cases continue to be diagnosed and captured from a wider range of communities.
"This situation requires us to constantly stick with the behaviours that can keep us at low risk. We need to keep ourselves on alert particularly when we are in places where we are comfortable and where we have frequent contact, like our work places. The Ministry of Health also takes this opportunity to encourage all to look out for one another. Let's encourage each other to act responsibly to reduce our exposure to the virus," the Ministry stated in a release Monday.
The Ministry noted that anyone with respiratory symptoms like a cough, fever, sore throat, should not be at work or in any public place adding that people who are unwell should seek care promptly at the closest Community Respiratory Clinic.
"The Ministry of Health once more reminds everyone to: – wash and sanitize hands often throughout the day – always wear a mask while in public – maintain a separation of six feet from others while in public, which is about two arm's length apart," the Ministry stated.