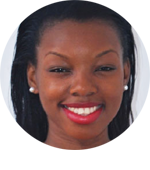 SINCE starting this column, I've met women from all walks of life. Most of their stories are simply amazing; some have been through harrowing journeys, yet somehow, they manage to come out on the other side. Then again, with God everything is possible. They are strong, determined women who are champions in every way. This week, I'll introduce you to Eunice Hippolyte a wonderful woman with an irresistible charm.
I met Eunice on Chisel Street, she was holding a straw basket filled with homemade remedies and looked absolutely content. We laughed and talked as if we had known each other for a long time; she was like a favourite aunt and I was eager to learn more about her.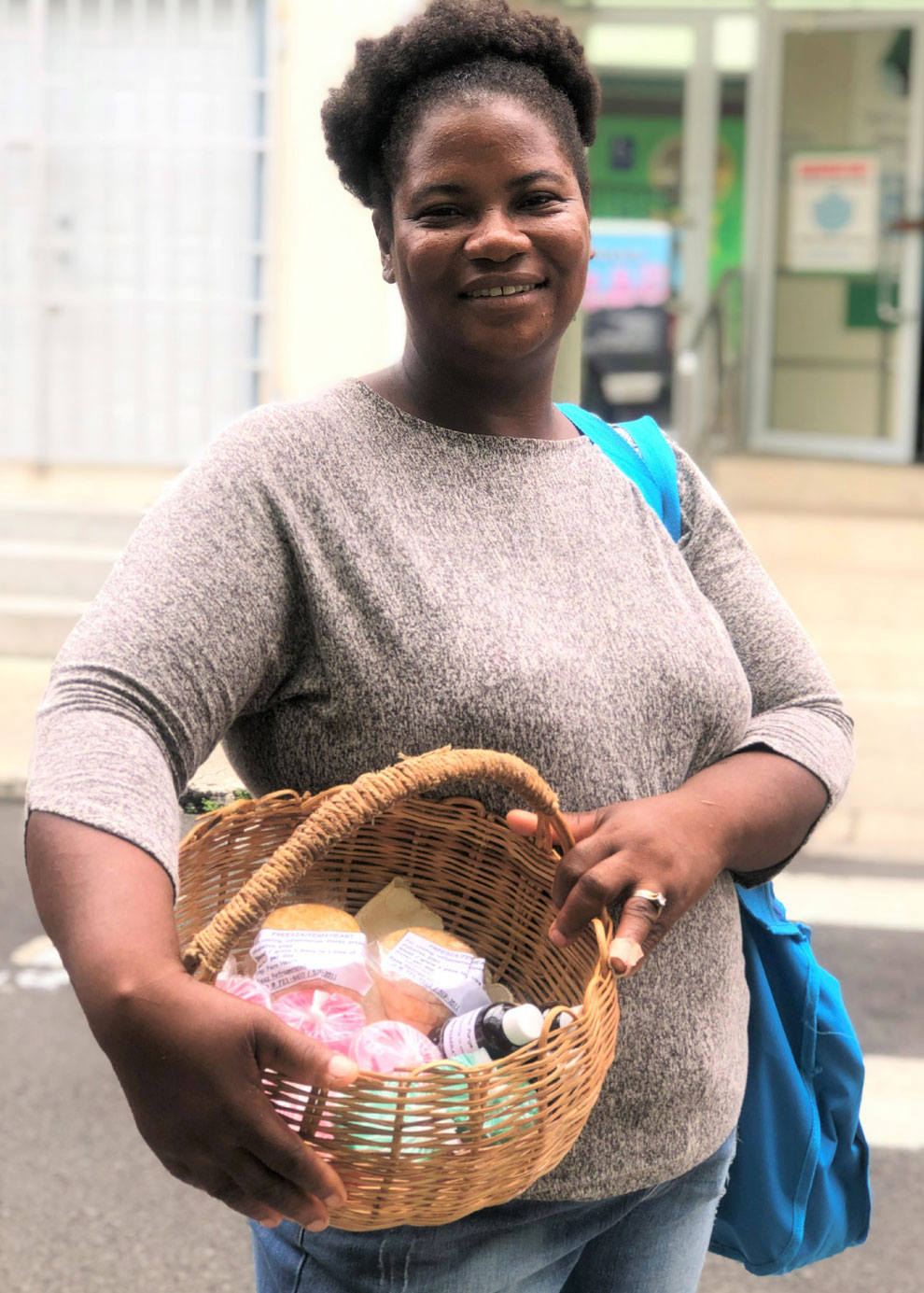 She's a hard working woman. There is no doubt about it.
"I don't like sitting in the house, I like to help myself," she said.
The 44-year-old herbalist has been selling her products by the roadside for about a year and according to her, she's doing quite well.
"(I realized) it's very easy to do. (When I was younger) my mother used to make bush medicine especially when we had the flu so I grew up in (these things)," she added.
Her 'fixion' is like no other. (I guess we can all say this about our grandmother's magical rub).
"It's good for head colds, sinus, arthritis and the flu. A lot of people have used it and they come back and tell me how good it is. They also spread the news to other people and I'm getting more customers right now. It's a gift," Eunice explained.
She juggles a number of jobs. Eunice is also a farmer, cleaner and butcher's assistant and she loves them all.
"I'm in everything," she said lightheartedly.
"What I like most is farming because I was raised in it. I like to plant things and I love to play in the dirt. My parents were farmers and my husband and I, I can say we have a big farm right now. We have cows; on the farm we also have watermelon, dasheen, plantain, sweet potatoes and cucumbers. I sell by the market on weekends and it sells very well," she added.
She continued: "I also help my husband who is a butcher; I weigh the meat and bag it as well. I am a cleaner and it has been a year since I'm doing that. I love it."
Eunice believes that persons should always help themselves.
"People don't have to depend on others, people have to try and upgrade themselves. As little as it is (it does not matter). If it's farming you can do, do it. If it's cleaning—whatever you get, do it; stop depending on people," she warned.
Although selling her products can get a little tough at times (she stands for hours on end by the roadside), Eunice stated that even then she wouldn't trade it for a thing.
"(You) have to be patient because the thing is, everything we do in life (requires) patience. Nothing is easy and we must have patience to do whatever we're doing," she shared.
She's a God-fearing woman and wouldn't have it any other way.
"I love worshipping God and I love to do God's work. My God is my number one. He is our Saviour, He is our help, He is our strength, He is our everything, and without Him we're nothing. Life is not easy; as people can see we're living in the last days and more and more things are getting worse. As I said (earlier) we must have patience and call on God to help (us) because we cannot help ourselves," she stressed.
She came from humble beginnings and remembers it vividly.
"I got it very hard because my mother and father were very poor and they didn't have much to give us, but praise God I can say we still survived. Right now I am trying my best to help myself and my children as well because I do not want my children to (get) it hard like (me). I used to carry bananas for people, work in people's houses cleaning and I used to work on people's farms as well. That's why I think I love farming," Eunice added.
Although life in Mon Repos was tough, she appreciated what she had and she especially loved the mouthwatering dishes her parents made.
"When my mother and father didn't have chicken to put in their food, they (would) pick breadfruit and cook it and after it was done cooking they would put coconut milk in it; it was so nice," she said dreamily.
Sometimes, it's truly the simple things that bring us the most joy—just ask Eunice. (You can find her in front the S&S building on Chisel Street on weekdays and Saturdays.)