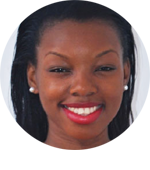 Maybe you've heard of her, maybe you haven't; if it's the latter, I'm certain you'll fall in love with her after reading her story. Meet Sherma Cenac-Modeste, a woman with a heart of gold. A Special Education teacher, wife, mother and Christian, Sherma is changing lives everywhere, one day at a time. She spends a considerable amount of time helping those with special needs and for her, it's everything.
"I've always felt that I'm a nurturing kind of person," she said to me cheerfully in an interview Tuesday.
She was a lovely woman and her eyes lit up whenever she spoke.
With eyes lighting up when she speaks, Cenac-Modeste said she always wanted to be in a profession where she can nurture.
"I think one of the biggest inspirations for me was my sister. I have a sister with special needs (Cerebral Palsy) and I wanted to be in a position to be a change in her life. I've had the experience of teaching in all different factors of education; I've been at the primary schools, I'm currently at a secondary school, I've taught at the special schools and what I hold dear to my heart is special schools," she explained.
Although some individuals can't fathom her love for the aforementioned, Sherma wouldn't change it for a thing.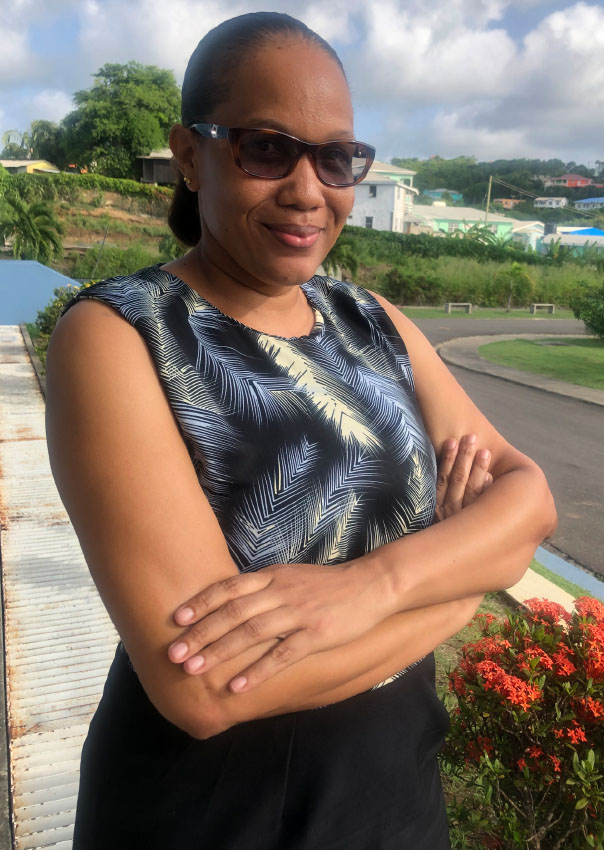 "Persons always say to me what satisfaction is there, you cannot get this child to any kind of intellectual level that's superior and I say to them it's not about that. There is satisfaction in getting this child from one point to another. It may be the simple act of getting a child to be able to use a spoon correctly. You feel like you've achieved so much and they show so much appreciation, you feel that you are making a difference," she said passionately.
Sherma doesn't take life for granted and working with individuals with special needs reminds her to be grateful and she encourages others to do the same.
"The person who cannot walk, the child with the physical disability wishes that he or she had limbs, the child with mental retardation wishes he or she was of normal ability, the visually impaired child would like to see—we are so blessed, those of us who have all of our senses intact, and we need to be appreciative of that. Just working with special needs students has taught me to be a humble person, because at the end of the day you have what somebody else wants. There's a saying, when you think your life is the worst, there's somebody in a worse situation than you. Working with persons with disabilities show me that every day," she said.
She's always loved helping others, and at an early age, Sherma knew she'd spend the rest of her life doing what she loved. But how did she end up in the teaching profession?
According to Sherma, "when it came to deciding on a career path, I remember leaving Sir Arthur Lewis Community College—I applied to nursing school because I figured ok, it is one or the other: I'm going to do nursing, or I'm going to study Special Ed in Cuba. I actually got to the point of having to go for the nursing interview, but around the same time I got word that I was accepted to do a Bachelor's in Science programme in Special Education in Cuba, so I decided to go that route instead. Not only that, I think an extra motivation was the fact that my sister is a special needs person and I have some friends who are special needs, so Special Education is something that's really dear to my heart. I believe that being more knowledgeable and being educated and trained in that special area, I would be able to impact the lives around me more."
She has no regrets. She loves her job wholeheartedly and for her, every moment with a special needs individual is an indelible one.
"I love what I do. I consider myself an advocate for persons with disabilities and I have volunteered in a lot of different organizations. I do not teach at a Special Needs school currently, but I like to keep abreast with what's happening where Special Ed is concerned," she stated.
She's incredibly gifted. The 37-year-old also has an affinity for writing and fell in love with it at an early age.
"I've written a few advocacy pieces in The VOICE Newspaper. I'm also a member of the St. Lucia writers' forum and a published author. I published my first work in February of 2018, a book of poetry entitled 'Ear to my Thoughts'. I am currently in the process of releasing my second book which is a children's novella entitled 'The Cinder Tale'. I'm in the process of publishing but I'm going the e-book route for now; I also write music. I do a little of calypso, I do a little extempo," she shared.
Fun fact: 'The Cinder Tale' can be described as the male version of fairytale 'Cinderella'.
Sherma's life story is truly inspiring and proves that there is always hope. Once considered a "slow" child, she's now at the top of the ladder.
"I'm very appreciative for the teachers in my life who made a difference. I wasn't a very good student; I started off being very slow at the infant school level and there were teachers who actually pushed me; they saw the potential and they ensured that they pushed me. I always say to them (students) I could have chosen to be ashamed of the help being offered and not accept it and then where would I have been now?" she said.
A Special Ed. Teacher at the Saint Lucia Sports Academy, Sherma began teaching in 2003 and hasn't looked back since. She has touched the lives of students at Dunnottar School and Vocational Centre, Ave Maria Girls Primary School and Entrepot Secondary School, and there's no doubt that she's already doing the same at Saint Lucia Sports Academy.
"I think if there is one thing I could change about the world it would be the attitude and the interventions that are geared towards persons with special needs," she said in closing.
Sherma is truly a gem and she gives all the glory and honour to Jesus Christ.
"God is showing me that with Him all things are possible (Philippians 4:13) and this is the best life you can have," she added.
When she's not doing all the things I mentioned, you can find her eating tons of ice cream (it's her biggest guilty pleasure), singing karaoke and spending every minute with her adorable newborn baby.