With the ongoing pandemic unveiling many challenges that our communities are facing, Sagicor has continued to assist those in need.
Realizing that some of her clients could use some assistance in preparing their children for the start of the new school, Sagicor Advisor, Minerva Charles-David, reached out to supply back to school items  for 25 families.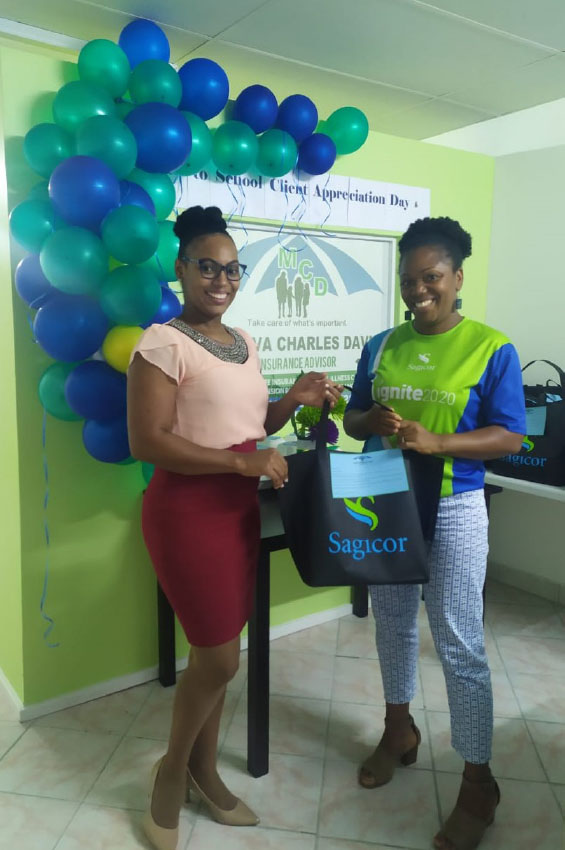 Contents of the bags included notebooks, pens, pencils, file sheets, folders, rulers, crayons, markers, sharpeners, erasers, glue and other stationery items which children use during the school year.
Mrs. Charles David, who has been an Advisor for 12 years with Sagicor said, "The whole idea was to show appreciation to and assist my clients in the Soufriere and Choiseul areas, by lending support in an area that was meaningful and greatly needed. From my relationships with my clients I knew that some of them had children going back to school and needed some extra help. This was the first time that I've done an activity like this and it was very well received, I am grateful that I was able to assist, and I'm thankful to Sagicor for supporting me in getting it done."