In a letter to Prime Minister Allen Chastanet, SLHTA President Karolin Troubetzkoy says that the recent mass redundancy announcements by two of Saint Lucia's major hotels have sent shock waves through the industry and are a stark reminder of the very precarious situation the hospitality and tourism industry finds itself in.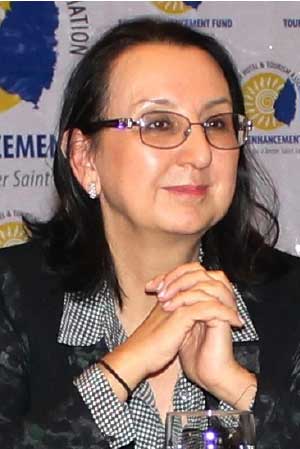 Making reference to Saint Lucia's June 4 re-opening of borders she expressed concern that the prescribed entry requirements created a stalemate between the airlines and the destination, delaying scheduled flights until further notice:
"We urge your Government to review these entry requirements urgently, especially in light of other Caribbean destinations now having opened or about to open and receiving visitors. It is a very real fear that the effect of this current stalemate will have consequences that will affect the industry for years to come, with airlift reduced to the bare minimum and not able to sustain the many businesses dependent on visitor arrivals.
Hotels and tourism businesses cannot prepare, budget, invest in new protocols and market efficiently without some certainty that those visitors willing to travel right now and in the coming weeks and months can actually gain entry. The uncertainty continues to trigger cancellations and discourages new bookings. With each passing day, businesses find themselves nearer to bankruptcy and our hospitality workers nearer to permanent unemployment."
She warned that unless a solution was found, many hotels would be forced to remain closed until the late fall which would have "further, massive implications on employee retention."
Troubetzkoy also requested more consultation between the public sector and the SLHTA: "Rather than receiving finalized protocols, the SLHTA has asked to be included in the creating of these sector specific requirements so that our input can be timely and that we can fine-tune these documents from the very onset and ensure that the protocols are feasible and appropriate whilst at the same time providing a safe and responsible environment for guests and team members alike." It is the opinion of the SLHTA that consultation cannot be a one sided affair and must allow for both parties to shape and influence the practicality of the final protocols. Troubetzkoy said:
" We know that our members are fully committed to playing their part in keeping the country and their team members safe and adhere to the new protocols which have been designed to create many safety layers to mitigate the risks of COVID-19."
The letter calls for an urgent sitting with the Prime Minister and relevant Ministers to address concerns ranging from entry requirements and labor issues to sector specific concerns about the logic of the prescribed phased opening strategies, depriving many SLHTA members of critical revenue and their hospitality workers of critical employment at this time.
The SLHTA President asked that real meaning be given to public- private sector collaboration, allowing the "SLHTA to participate and fulfill its role as the country's premier hospitality and tourism organization": "Our 2020 Independence Day theme was Now is the Time, Let's Do This Together. And indeed, let's please do this together", she ended.