The biting effects of water scarcity in the country today in a tough drought season has generated much discussion, on and off social media.
The truth of the matter is, every year the distribution of water by the Water and Sewerage Company (WASCO) has not been equitable as areas have been reported to have a constant flow of the precious commodity in their taps, while other areas and communities have not seen this life-saver in their taps for weeks, and in some instances, months, if some of the comments on social media platforms are to be trusted.
Whatever the scenario, some rather helpful suggestions have been put forward that if adhered to by  the government and the public as well, could go a long way in easing the water problems too many Saint Lucians have been experiencing over the past years.
For instance, Terry Finisterre, noted on Facebook that water tanks should be mandated by law, solar panels as well. He added that the Government of Saint Lucia should assist with low-interest or no-interest loans for these tanks and panels. He went further by suggesting that rainwater harvesting should also be mandated by law.
He made other useful points such as WASCO being mandated by law to provide a reliable service. While all suggestions made for healthy discussion, in particular,  the topic of water tanks and solar panels was of note as they could go a long way in helping to solve, if not eradicate, the water woes too many Saint Lucians experience whenever the dry season hits, with this year being rather telling.
The comments under Finisterre's were most revealing. Another responder (Janeka Simon) noted that water tanks should not be mandated by law but should be refunded via one's income tax returns, and that there should be zero VAT should someone intend on upgrading his/her tank or water harvesting apparatus.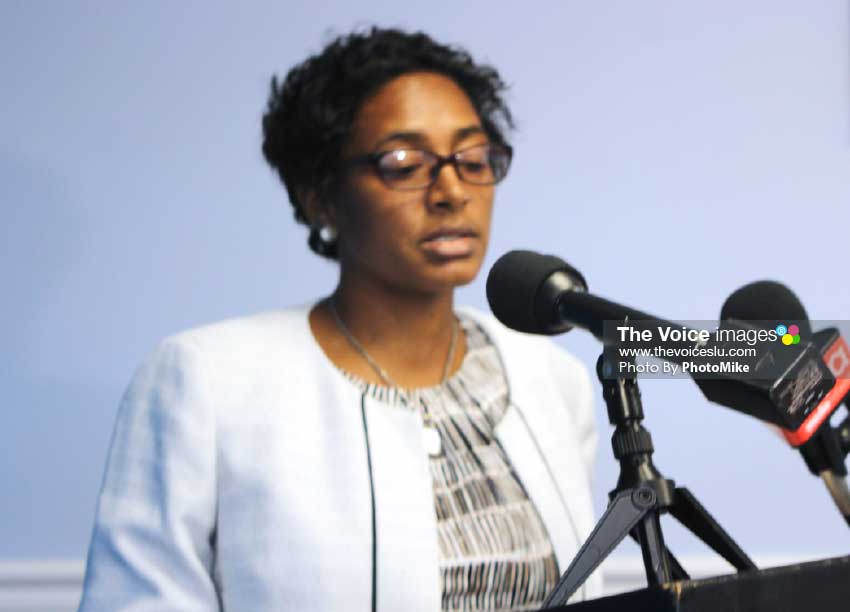 The post by Finisterre resulted in hopeful news in that Nancy Charles, the Director of Implementation in the Office of the Prime Minister, responded by reminding everyone of a tax rebate on solar panels, meaning Saint Lucians can claim refunds on their income tax returns for investing in this new form of energy.
When pressed for such a measure to also incorporate water tanks Charles wrote back to say she will recommend.
"Not sure if it will be accepted but will try," wrote Charles.
All this comes on the heels of a call by opposition Member of Parliament for Dennery North, Shawn Edward for support to be given to banana farmers in the same way support is given to hoteliers and other players in the tourism industry, given what the farmers have had to go through with the coronavirus and the drought.
Edward believes that notwithstanding tourism being the mainstay of the economy, farmers' contribution (banana exports) to the island's GDP is still substantial. He noted that a shortfall in this area would have serious implications for rural areas like Mabouya Valley, Dennery North and others.
Saint Lucians Give Suggestions for Water Woes The drought, he said, has affected farmers tremendously. In fact, he said that during a visit to some of the major water sources in his constituency, what he saw was shocking.
"From an irrigation standpoint a lot of farmers have lost crops and it is proving to be a really uphill battle for them to get production going during this period of drought. We have suffered in Dennery North, but the situation would have been ten times worse had we not embarked on the Dennery North Water Rehabilitation Project…" he said.
Agriculture Minister Ezechiel Joseph just minutes after the short interview with Edward, said that investigations showed that a large majority of farmers were not relying on WASCO water, but were instead pumping water from rivers as the drought deepens.
The impression garnered from Minister Joseph was that the drought did not have a significant impact on the traditional vegetable production season, due to river water being pumped to water the vegetables.
The drought, which has yet to abate now that the country is in the hurricane season or rainy season, should be a wakeup call for Saint Lucians to take earnestly the harvesting of water, and for government to make that possible for all Saint Lucians either through the Finisterre suggestion or through smart, targeted policies as suggested by Simon.