Netball can boast of being one of two sports of choice for women and girls in Saint Lucia; the other being football. From as early as age 9, in most cases, girls at the primary school level are exposed to the sport.
Of late there have been some netball festivals at the primary schools and competitions at the secondary school level under the banner of the Ministry for Youth Development and Sports.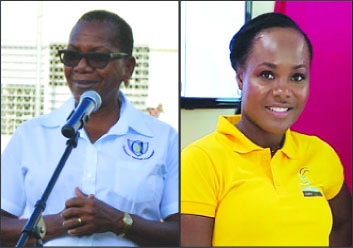 The VOICE Spoke to Saint Lucia National Netball Association (SLNNA) 1st Vice President, Sanya Antoine, who said, "The SLNNA administers the local club competition annually. At present, we have nine affiliated clubs; the sport is vibrant and is a permanent fixture on the sporting calendar in Saint Lucia".
Sanya continued, "At the national level, the SLNNA takes charge of the various age group teams – national Under 16; Under 23 and seniors. It's unfortunate we had to cancel the Independence Netball Classic due to the Coronavirus pandemic as the SLNNA had to observe all the various protocols given by the CMO".
The VOICE also spoke to SLNNA President Rufina Paul about Saint Lucia's latest International Netball Federation (INF) rankings based on matches played up until May 20th.
"Saint Lucia is very happy to be back on the list of ranked netball playing countries," she said. "Number 20 is definitely not a satisfactory position and we have to implement a strategy to improve our ranking. This will be very challenging, particularly in the COVID-19 era, bearing in mind our financial woes; but we will try".
In terms of play time at the national level, Paul said, "Not sure when the all clear will be given to resume play. On the regional level, all regional tournaments scheduled for 2020 are now cancelled".
The Caribbean Netball Association (CNA) will be holding a virtual AGM today (Saturday, June 6th, 2020) via Zoom and according to Rufina Paul who also happens to be CNA President, "Yes I was nominated".
Rufina fell short when asked the question about who she will be running up against.
There is still some positive news for Saint Lucia though. The SLNNA President noted, "Saint Lucia has qualified to participate in the World Youth Netball Championship scheduled to be held in Fiji in June 2021".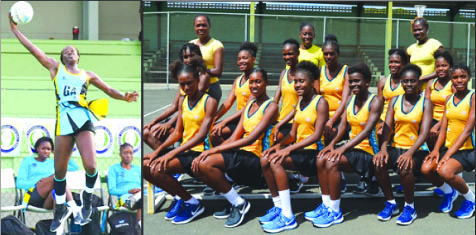 Rufina said, "In preparation for that, there are qualifiers in each of the five regions in the world, the Americas being one of them. The procedure in terms of eligibility, the countries that ranked in the first four in the world youth championship that was held in Botswana in 2017, gain automatic qualification. One of those four countries Fiji is the host country so automatically the host country is one of the competitors in the World Youth Championship… Jamaica who came 5th qualifies".
According to Rufina, "As it stands each of the five regions then have to host qualifiers. The three top countries in each region qualifies to participate. The Americas qualifiers were scheduled for Trinidad and Tobago in July 2020, but because of the Coronavirus pandemic it has been cancelled.   What is going to happen: the three qualifying countries will be selected based on the world rankings of their senior teams. In the Americas region, Jamaica has already qualified automatically because of their ranking in the last world youth championships. Fiji is not contesting, because they are the host".
"We now have to select the three highest countries in the region, and as it stands, the three top are Trinidad and Tobago, Barbados and Saint Lucia. Trinidad is at No.10; Barbados No.12 and Saint Lucia No. 20 which is not a good position, but we emerged as the third top country in the Americas".
Rufina said, "The task for us now is to speak to our government and our sponsors to see how possible it is for us to go to Fiji. If the affordability is an issue this means we will have to relinquish our qualification to another country who probably can afford to go. Our process now is to see how we could get a level of conversation going; we are very aware of the impact of COVID-19 and everything, but we must also recognise in terms of youth development, and, moving forward, in building the capacity of our youth. Sports is a very important avenue we need to explore and competition helps to boost our whole self-confidence and self-worth".
She continued, "Netball has a vehicle for self-actualization, and that needs to be made a priority as well, so we are going to be speaking with our traditional sponsors as well, as to how best non-traditional efforts could be mobilized in terms of getting our National Under 21 team to Fiji in June 2021".
"We are very happy Saint Lucia has been able to qualify; we were also confident even if the qualifiers were held we would have qualified anyway, God being good. We are on our way, so our next process is negotiating."
A word of advice: "We're asking our netballers to continue to make netball fitness a lifestyle; continue to train and condition on your own so when training resumes in a community setting everybody is fit and ready to go," she noted.
Paul extended the SLNNA's condolences to family and friends on the passing of yet another former sports personality. She said, "The Saint Lucia National Netball Association extends sincere condolences to the family and friends of veteran national netballer Senator Margherita Alexander, who served as the Minister for Education approximately four decades ago. May her soul rest in eternal peace.
On the International Netball Federation (INF) ranking, leading the charge are Powerhouse Jamaica 3rd; Trinidad and Tobago 10th and Barbados 12th. The other Caribbean countries – Saint Lucia No. 20th, Grenada 22nd, Saint Vincent and the Grenadines 23rd; Saint Kitts and Nevis 27th; Cayman Islands 28th; Bermuda 35th; Dominica 38th and Saint Maarten 45th.