THE Mon Repos Athletics Academy has something tangible to celebrate with news that 18-year-old Abdel Girard from the fishing Village of Anse la Raye has been granted a partial scholarship.
Abdel left the island on Thursday 9th January 2020 to begin his educational journey at the Cowley College in Arkansas City, Kansas, USA.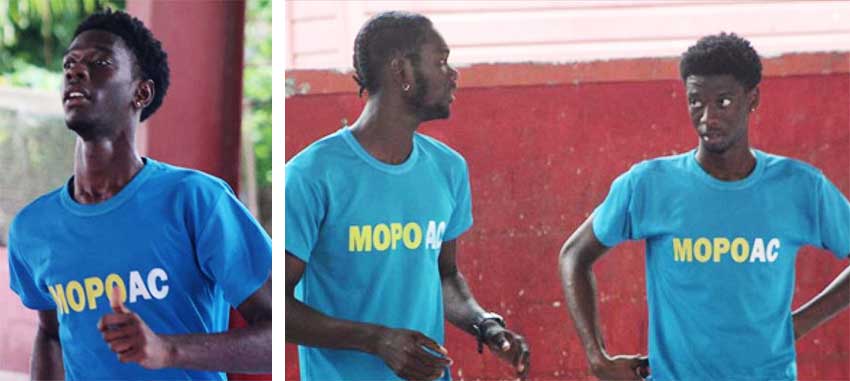 Abdel previously attended the Anse la Raye Primary School and Leon Hess Comprehensive Secondary School. It was during his final form in 2019 that Physical Education Specialist, Selva Wilson, encouraged him to take part in the school pole vault development clinics that were being supported by the Ministry of Youth Development and Sports, the Ministry of Education and the Patricia D. James Secondary School.
Abdel quickly expanded his scope from pole vault to the decathlon after showing promise in numerous events at the 2019 National Individual Championships. Programme Director Andy Behl reached out to the coaching staff at Cowley where Abdel would eventually find his next step.
The scholarship recipient has acknowledged the role his mother has played in supporting him and his siblings as well as Selva Wilson and his Academy coaches. He is ready to prove to the coaches at Cowley that they made the right decision in inviting him into their programme. Abdel aspires to become a veterinarian and is looking forward to blending his academic and career pursuits with his love of competing in athletics.
Abdel will be the second Saint Lucian to represent Cowley College on the track. Exactly 10 years ago, a relatively new pole vaulter and 2OO9 CARIFTA Games silver medalist, Rick Valcin was connected to the school through Dominic Johnson. Valcin completed his studies and later moved on to the University of Dubuque, where he won the 2014 NCAA D-III National Championship.
As he turns 19 this year, Abdel will still be age-eligible for CARIFTA Games Qualification. At the time of his departure, he is the number three ranked junior pole vaulter on the island, and has shown strong progress in training over the last six weeks and is ready for a breakthrough performance.