UNDER the theme 'Building Healthy Bodies to Sustain Energetic Minds" close to 1500 students will participate in the 12th edition of the District II Infant and Primary Schools 3 Kilometre Fun Walk today starting at 9.30 a.m.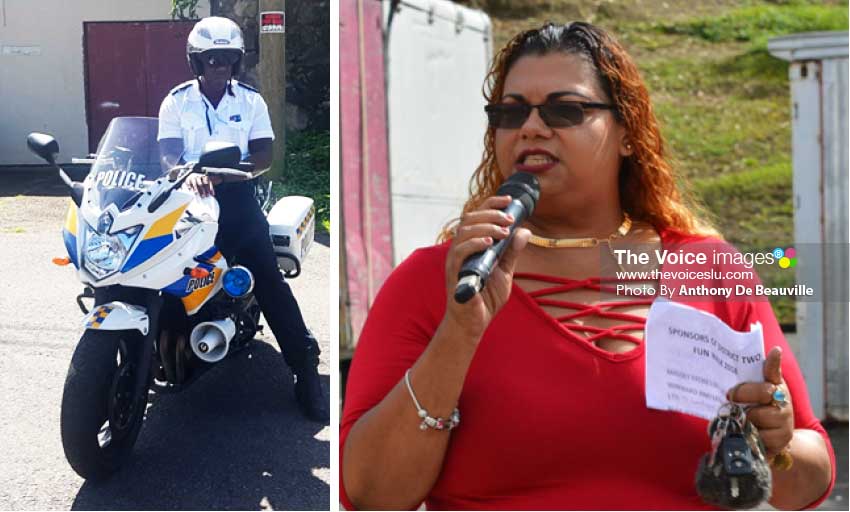 As customary the participants will leave the Camille Henry Memorial School ground accompanied by musical entertainment coming from Mobile Discos – they will then turn left onto L'Anse road; right onto Desir Avenue; left at Serenity Park; right onto Mc Vane Avenue; left by First Baptiste Church; left on Julian Charles Drive; right onto Desir Avenue; left onto Morris Mason Avenue; right onto Carnation Drive; left onto Hibiscus Crescent; left onto L'Anse road and then back to the Camille Henry Memorial School.
Participating schools include Camille Henry Memorial, Carmen Rene Memorial, Canon Laurie Anglican, Gordon and Walcott Memorial Methodist, Vide Boutielle Combined and Mon Du Don Combined.
According to the organizers, the event is being staged to help the students build healthy bodies and also teach them the importance of being active.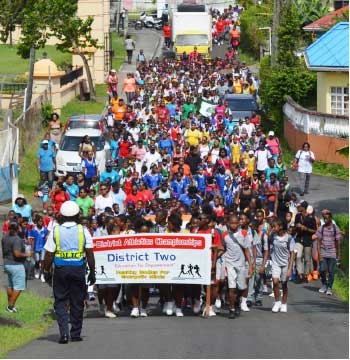 The VOICE asked Dyke Francis, District II Sports Coordinator about preparations for the day's event to which he replied, "Planning and preparation have been good and we hope to have a fun filled time on the road with maximum participation from all the schools within the district. All hands are on deck so we expect everything to go smoothly."
He added, "We hope we can continue to have it every year and the dream is to get the secondary schools in our district more involved in this set-up."
Like previous years, members of the Royal Saint Lucia Police Force (traffic department outriders) will take charge of the traffic along the route; while personnel from the Saint Lucia Fire Service and the Saint Lucia Red Cross Society will cover the entire route in case of any eventuality. Also on hand will be the National Emergency Management Organization (NEMO); the Nurses Association and the Diabetic Association.
District 1 will stage its annual Fun Walk tomorrow (Friday 10th) under the theme, "Walk for Health, Walk for Joy". Close to 1100 students will walk from the Dame Pearlette Louisy Primary School in Union to the Corinth Playing Field.
The participating schools are Dame Pearlette Louisy, Gros Islet Primary, Monchy Primary, Grande Riviere Primary, Balata Primary, Babonneau Primary, Fond Asson Primary, Boguis Primary, La Guerre Primary, Des Barras Primary, Corinth Secondary and Babonneau Secondary.