THE 3rd Annual Acers Tennis Club Under 10 Tennis Tournament sponsored by TJs Ultramart is currently taking place at the National Tennis Centre (NTC) in Beausejour. This is the final day of the tournament with a closing ceremony slated for 6.00 p.m.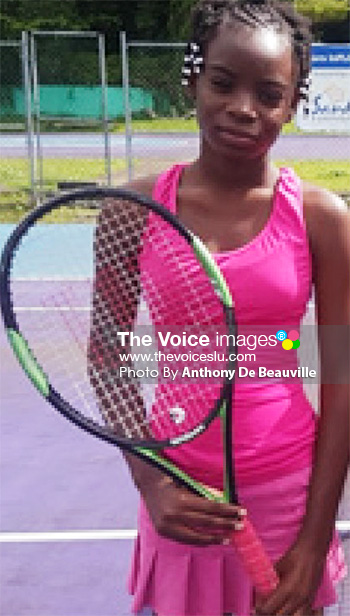 The tournament served off last evening with a series of matches. Natasha Charles took on Janae Williams; Shahealer Jules played Ebony Nicholas; Amara Jn Marie took on Lindy Amedee and Rene Morgan played Eridania Mc Vane.
In the Green Ball Division – Girls, Brianna Jn Baptiste took on Jaelyn Henry and AniahBousquet played AmiaJn Marie. In the Boys Orange Ball Division, Tzar Augustin played Sanjay Lake.
Girls Division, Green Ball Development, Natasha Charles went up against Ebony Nicholas; Shahealer Jules took on Janae Williams, Amara Jn Marie played Lindy Amedee and Rene Morgan played against Eridania Mc Vane.
According to tournament organizer Skyla Murray, TJs Ultramart has come on board for the third consecutive year to host this Under 10 junior tennis tournament.
Murray said, "TJs Ultramart Inc. continues to support the development of our juniors in the sport of Tennis in Saint Lucia. On court will see three main events, the red ball for beginners, orange ball for the more developed and seasoned players and the green ball for the advanced players. There is also a development draw for the older beginners in the sport to get an introduction to competition."
The Acers Tennis Club thanked Ultramart Inc. for their generous support and look forward to hosting a successful tournament.