A total of 22 goals were scored including two beaver tricks, as matches continued in the Saint Lucia Football Association (SLFA) Inc. National Lotteries Authority sponsored Island Cup at the Marchand Grounds this past weekend.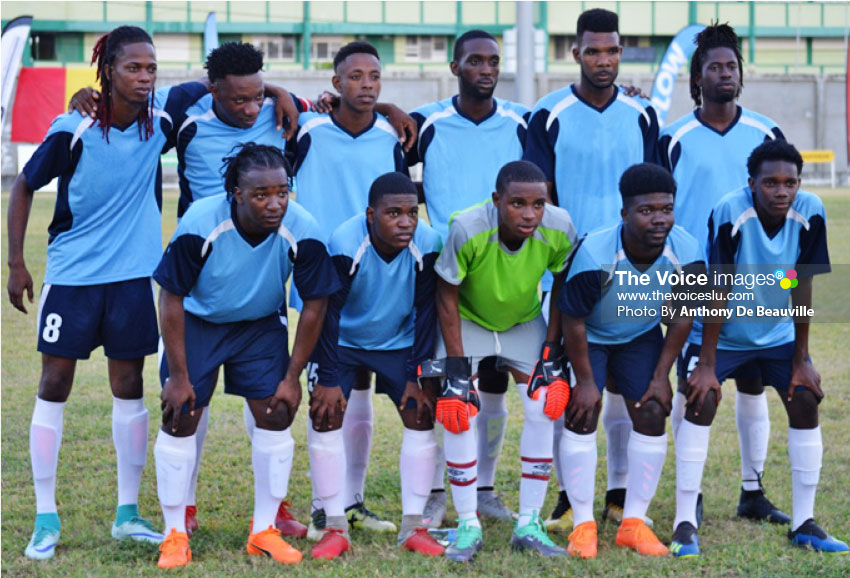 On Saturday 23rd November 2019, playing the first game, Mabouya Valley with a welcome return to form defeated Gros Islet 3 – 2.
For Mabouya Valley, the goal scorers were Vernon Abbot in the 22nd minute, Clevy Baptiste in the 40th minute and Jermiel Antoine in the 61st minute.
Tonius Simon scored both of Gros Islet's goals in the 26th and 70th minutes.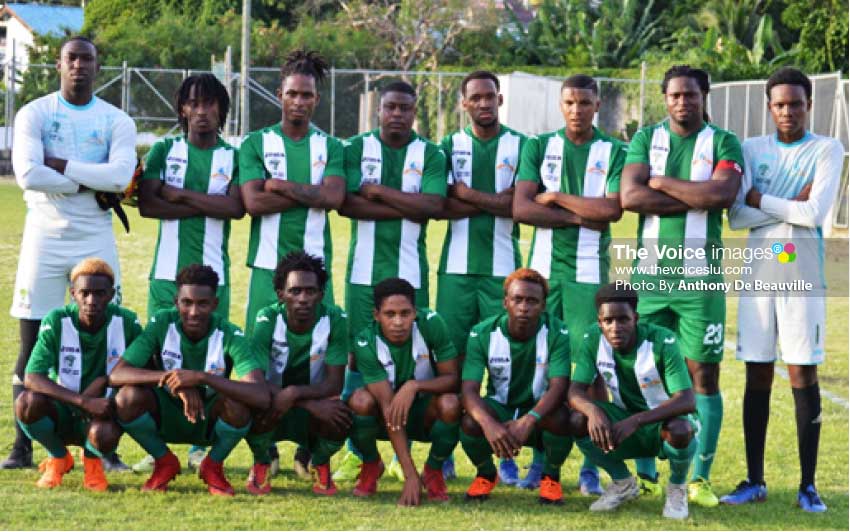 Vieux Fort South on the other hand hammered a hapless Canaries team 7 – 1, after trailing 1 – 0 at the half time whistle.
The southern lads applied relentless pressure on their opponents in the second half scoring seven unanswered goals led with a beaver trick by Ricardo Miller in the 63rd, 67th, 70th and 85th minutes.
The other goal scorers were Antonio Joseph in the 80th minute, Kimani Jn. Baptiste in the 83rd minute and Kurt Joseph in the 86th minute.
Cassius Joseph opened the scoring for Canaries in the 11th minute of play.
In matches played on Sunday 24th November a determined nine man Roseau team defeated Central Castries 2 – 1.
For Roseau Valley, the goal scorers were Curtis Edward via the penalty spot in the 56th minute, and Vilan William in the 64th minute.
Dilan Lucien scored for Central Castries in the 3rd minute of added on time.
In another game played, Marchand over powered Dennery 5 – 1, after enjoying a 1 – 0 lead at half time.
They were helped with a beaver trick by prolific goal scorer Lincoln Phillip in the 22nd, 62nd, 85th and 87th minutes with Kimani Monrose scoring the other in the 54th minute.