MOST Saint Lucians agree that the decade of the 1960s started the island's march towards modernization. From an automatic telephone service to pipe-borne water inside homes, to pop music, trendy outfits and hairstyles, and the way Saint Lucians embraced Bob Dylan's "The times they are a changing" in very practical terms as did the rest of the world, things changed very quickly.
In so doing, however, they left behind a ghost of heritage and culture, memories of which have now almost totally vanished and may have left us poorer for it as well.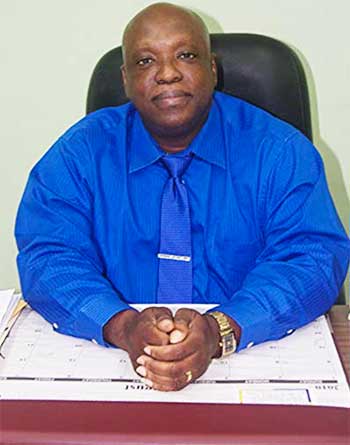 But Marcellus Joseph, a Marketing Consultant who grew up in the city suburb of Patterson's Gap across from the Victoria (now Mindoo Phillip) Park is determined to tell the story of our recent past, if only for the records.
Last year, Joseph published 'Boyhood Days', an exciting and detailed account of experiences, activities and adventures, while growing up in Saint Lucia during the period 1960's to the early 1980's. Little did he realize that his 500-odd pages of indigenous nostalgia would have spawned a follow up. 'Boyhood Days Part 2' will be launched soon, and it is set to be followed by two other volumes in the near future.
'Boyhood Days Part 2' is a compilation of seven stories of real life childhood adventures, some scary, some daring, some hilarious and some informative and educational. All stories are set in Saint Lucia, mostly in the Patterson's Gap area in Castries where the author spent most of his childhood.
Joseph recalls: "This was a point in time when Saint Lucia was like our own 'Garden of Eden', which was a very beautiful nature isle, filled with fruit trees, rivers and streams and where everybody was each other's neighbour."
The author details the ways of the people of Saint Lucia in that period prior to the development of technology that has now taken over our lives and in his view, robbed many of their heritage and innocence.
Come writers and critics, who prophesize with your pen
And keep your eyes wide, the chance won't come again
And don't speak too soon
For the wheel's still in spin
And there's no tellin' who that it's namin'
For the loser now will be later to win
For the times they are a-changin'
"As people of humble beginnings, we were forced to be creative, in order to make ends meet and to cater for our enjoyment and lifestyle," Joseph says. "The old days were also a period of extreme laughter and excitement for us all and also a period of strict disciplining for us the children."
In his second book Joseph writes about a group of young boys being chased by a machete (cutlass) wielding grounds keeper and a young lady who fought with and defeated all the young men of the area. He also covers some traditional events and activities of our country, "the games we played and relationships we forged, our culture and heritage and our lives in general".
He adds: "In my view, it was really a wonderful time to have grown up and this is the period that we refer to as 'the good old days'. Reason being, there was no shortage of things to do or things happening in our neck of the woods. Those were the days, the Boyhood Days"
Joseph, an old boy of St Mary's College, earned a Master's degree in Services Marketing at the University of Bournemouth in the United Kingdom. He also holds a Graduate Diploma in Marketing from the Chartered Institute of Marketing. For 17 years he was General Manager of the now defunct micro finance agency, Belfund Inc.
The 'Boyhood Days' series must be compulsory reading for all Saint Lucians wishing to trek down memory lane, especially the younger generation who sometimes have difficulty understanding that things were not always the way they are today.