THE upcoming Caribbean Secondary Schools Drama Festival that will be hosted from November 3-9 in Saint Lucia presents a great opportunity for those involved in the art form to hone their craft.
This year, Saint Lucian drama students will join their counterparts from Guyana, Trinidad and Tobago, and Antigua and Barbuda for an intensive week of training workshops and performances.
An auditioning workshop with Marvin George from the Edna Manley College for the Performing Arts in Jamaica will be held on Wednesday, November 6 from 10:00 a.m. at the National Cultural Centre (NCC). Registration fee is $20.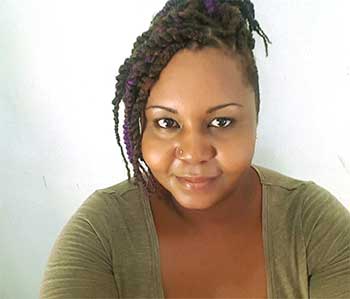 Those in attendance at the workshop will also be able to learn more about the Edna Manley College of Visual and Performing Arts.
Recently, the Government of Saint Lucia, under the EQUIP Programme and Ministry of Education, awarded scholarships to Saint Lucian students to attend the Edna Manley College for the Performing Arts.
Meanwhile, Caribbean laureate, Paloma Mohammed, of Guyana, whose plays have been staged throughout the world, will facilitate a two-day intensive playwriting workshop on Tuesday, November 5 and Thursday, November 7 from 9:30 a.m. to 3:00 p.m. at the National Cultural Centre.
Mohammed writes about various themes and subjects, but also specializes in plays that target young people. The sessions will give participants the opportunity to work on their plays and get feedback from a published and award-winning playwright.
National Coordinator for this year's festival, Kentillia Louis, says a major concern for those involved in the genre is that many people do not know how to audition properly. She encourages anyone wishing to improve their skills to sign up for the workshops.
"There's a way of deciding how to choose your piece, what you should look for and do – whether it's for a scholarship or to get a part in a production," Louis said. "You need to know what your assessors are looking for. So these workshops help in preparing you for such scenarios."
Louis said the acclaimed Edna Manley College for the Performing Arts is just one of the institutions Saint Lucia is partnering with to improve skills in the performing arts.
During this year's festival, nearly 100 students, teachers and general practitioners of theatre will share skills and experiences and exchange ideas in performance and production, allowing them to improve on their standards of production. Forums to discuss plans for arts education will also be hosted.
The drama festival will take place at the National Cultural Centre (NCC) where nightly performances by students from the participating countries will be adjudicated. Nightly admission is $20 for adults and $15 for children.
For more information about this year's Caribbean Secondary Schools Drama Festival, send an email to cssdf2019@gmail.com. Registration is now ongoing at the Cultural Development Foundation (CDF), Barnard Hill, Castries. You can also register at CAMDU on Morne Fortune.