MAYOR Peterson Francis is very excited about the developmental prospects for Castries as well as the changes coming to the city.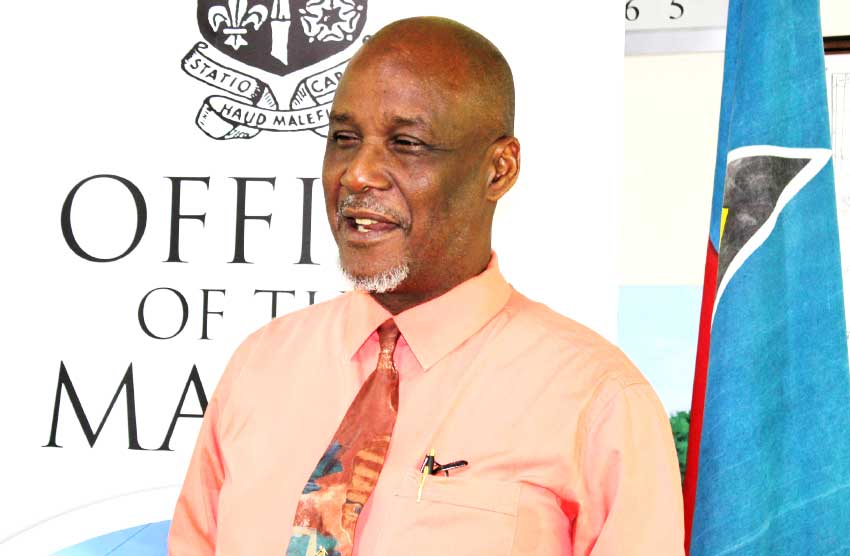 This after an MOU was signed which will see Carnival Corporation, Royal Caribbean and the government of Saint Lucia establishing a long-term concession agreement to formalize the terms and responsibilities for a joint venture to manage and operate the current cruise pier and terminal facilities at the Port of Castries.
The MOU was signed during a ceremony on October 21, 2019 in San Juan, Puerto Rico at the FCCA Cruise Conference.
Speaking about the ground-breaking achievement by Prime Minister Allen Chastanet, Mayor Francis says this development highlights the commitment of the Government to the visitors and residents of Castries and people of St Lucia.
"This is great for the city," said Mayor Francis. "It is a very exciting time for us and both residents of Castries and citizens of St Lucia should be excited as well. This development will be a wonderful complement to the Castries Vision 2030 which will see a complete transformation of the city of Castries. Currently, the first phase of the Market Redevelopment Project which is part of the vision plan is nearing completion. Other enhancement projects in the pipeline include a sidewalk rehabilitation project, the upgrading of George V Park and the Derek Walcott Square and the pedestrianization of the William Peter Boulevard, to name a few."