IT has been confirmed that the funeral service of the late national youth cricketer Dhan-Raj Chaz Cepal will take place tomorrow (Sunday 8th September 2019). According to family sources, the service will be held at the Daren Sammy Cricket Ground, commencing from 11:00 a.m.
Chaz passed away in the early hours of Saturday 31st August 2019 in a vehicular accident on the Allan Bousquet/Union Highway.
On the pitch, Cepal not only played for the National Under 15 team and the Windward Islands Under 15 cricket team; he also established himself as part of the Seventh Day Academy, Sir Arthur Lewis Community College, Central Castries Under -19, Bexon Oval, Cacoa (Babonneau) and Goodman XI (Gros Islet) cricket team makeup. He was also part of the Lancers FC football team that won the Saint Lucia Football Association (SLFA) Inc. Under 23 Tournament earlier this year.
Chaz played alongside the following players on debut for Saint Lucia's Under 15 team: Kimani Melius (captain), Simeon Gerson, Rene Montoute, Xytus Emmanuel, Garvin Serieux, Kegan Arnold, Lee Salomon, Shelton St Rose, Stavone Gabriel, Travis Khodra, Hanif Antoine and Dominic Auguste.
Chaz has been described by many as a team player, extremely talented, a model of a young man, disciplined and always willing to assist, jovial, vocal, humble, respectful, exuberant, and overall, a person who enjoyed seeing the successes of others, particularly that of his team mates. He was well known for his mental strength, and even in his youth left a mark on the game (cricket) in Saint Lucia that needs no embellishment. Chaz has left an imprint on the hearts of the many cricket fans that often came by to take in the action wherever he played.
Saint Lucia's Prime Minister Allen Chastanet on Tuesday 3rd September 2019 following the Saint Lucia Zouks press conference at the Daren Sammy Cricket Ground (Players' Lounge) had some heartfelt words pertaining to the untimely passing of Dhan-Raj Chaz Cepal at the weekend.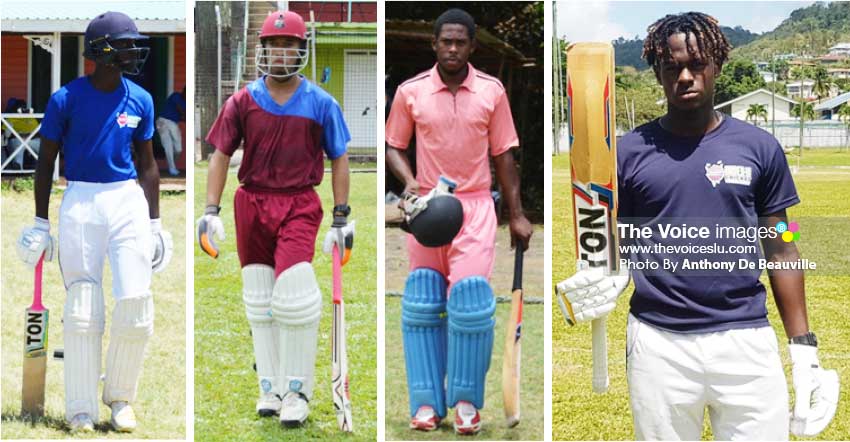 "I was so saddened," he said. "I got to play with him when we did the opening of the Canaries Playing Field; we actually played on the same side. Anytime we lose a talent like that in our country it is very sorrowful."
The Prime Minister added, "I happen to know his father who has made a significant contribution to the educational field; his uncle had just fallen off a roof and he is currently hospitalized in Martinique because he has a fractured skull; I know of another uncle that's also going through a brain trauma situation, it's a lot for one family to handle, but anytime we lose a young person it's heart breaking."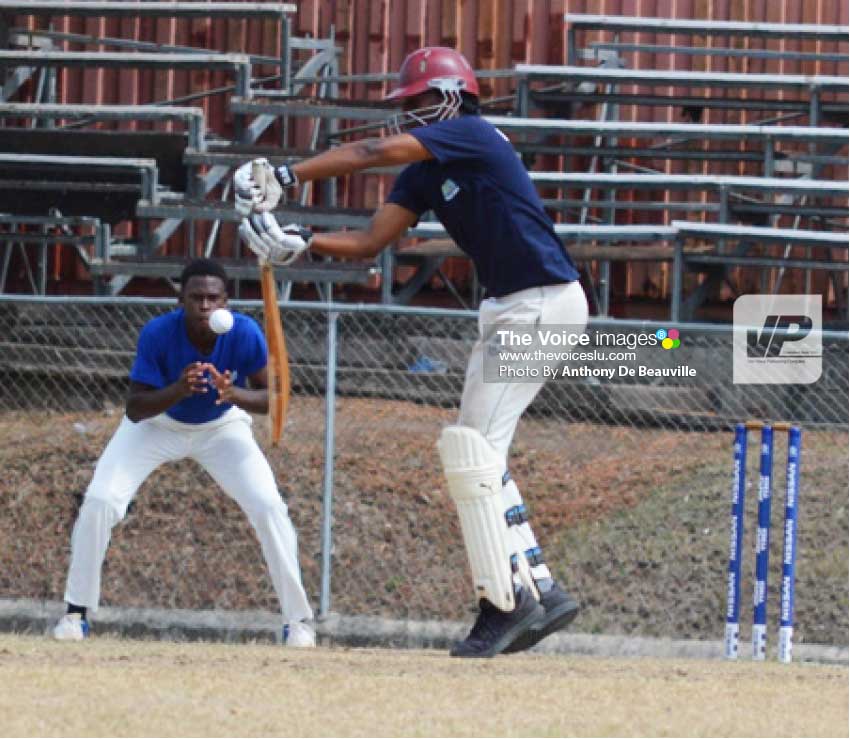 Meanwhile, semifinal No. 1 of the Sandals Cup Under-19 tournament played on Wednesday 1st May happened to be Chaz' last appearance in that tournament as Central Castries was knocked out of championship glory by defending champions Gros Islet at the Gros Islet Playing Field. In that encounter, Chaz top scored for Central Castries with a well-played 44 that included four exquisite boundries and three towering sixes chasing 210 for victory. Central Castries was eventually bowled out for 133 in 37.1 overs. Chaz was the sixth batsman out with the score on 88.
Central Castries team: Keygan Arnold (captain), Chaz Cepal, Mateo Boulogne, Ackeem Auguste, Stephen Mitchel, Jaden Elibox, Kyle Adonis, Rahyam Joseph, Royce Paul, Mc Kenny Clarke, and Jerimiah Charles. Manager – Tyrone Harris, Team Coach – Keith Charlery.
Gros Islet: Kimani Melius (captain), Lee Solomon, Bolton Sayers, Dominic Auguste, Zidane Arthur, Garvin Serieux Jr, Tyrel Chicot, Rene Montoute, Simeon Gerson, Ryan Goodman and UdelPreville. Team Coach – Alton Crafton.