1st National Bank continues to lead the way not only in the products and services it offers but also in the engagement of its stakeholders. According to 1st Vice President Geraldine Lendor-Gabriel speaking in relation to the 2nd Annual Shareholders Engagement Forum, "It is necessary and important to keep stakeholders up to date with the ever changing financial services sector. The Board of Directors does not have all of the answers and there are stakeholders who are sufficiently qualified and able to provide feedback, give ideas, suggestions etc. to this activity as we continue on our journey to move our Bank from good to great!"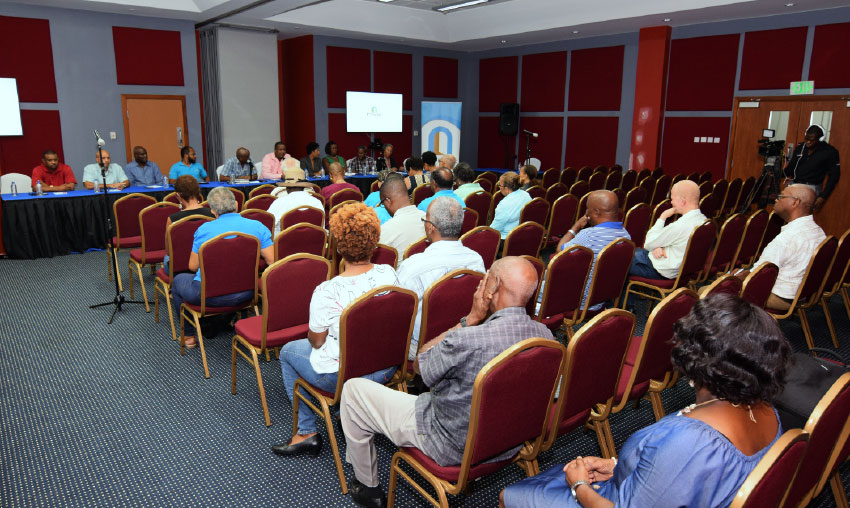 Shareholders applauded the Bank for such a proactive move; ensuring their direct participation and access to the highest decision makers of the institution. As one shareholder puts it plainly: "The business of the Bank should be the business of its stakeholders." Others saw this as an opportunity to dialogue and exchange ideas on best practices, customer service improvements as well as product enhancements. Many of the shareholders also took the time to commend the Bank for staying true to its philosophy of being here for the people of Saint Lucia and giving back to the community in which it operates.
Naturally, sentiments were also expressed by Shareholders regarding the bi-lingual publication of its 2018 Annual Report, under the theme: "Appreciating the Past…Adapting to the Future", which speaks to our indigenousness, being proud of our heritage and embracing the future with all its challenges and opportunities.
The 1st National Bank Shareholder Engagement Forum took place at the Finance Administrative Centre on September 7th, 2019.