IN January 2019 the Saint Lucia Hotel and Tourism Authority (SLHTA) launched Caribcation.org. The creation of this website was inspired by SLHTA's annual stay-cation summer promotion which was a platform for urging Saint Lucians to vacation at local resorts for reduced rates instead of travelling abroad. The platform has grown over the years and has now expanded to attract visitors from the rest of the Caribbean region to Saint Lucia during the summer for special discounts of up to 65 percent off on accommodation, sites and attractions.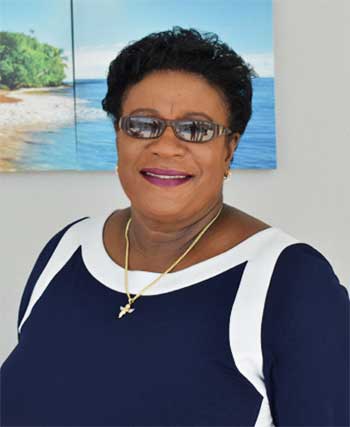 Geraine Georges, Public Relations Officer at the Saint Lucia Tourism Authority, emphasised that the promotion was perfect for regional travellers who wished to attend the Saint Lucia Roots and Soul Summer Festival slated for August 23rd – 25th. Whereas the Staycation promotion runs from July to September 31st, Caribcation runs year round. All regional travellers must make their bookings through caribcation.org in order to take advantage of the deals. More than 25 properties are participating in the staycation and caribcation promotions.
The staycation promotion, according to Geraine, "Is a platform we use to urge our locals to stay with us. Stay to play, stay to re-connect, stay to indulge, stay for all the culinary experiences and of course, as one of the world's leading honeymoon destinations, we want to inspire romance." The statement was made on Thursday 8th August at the Bay Gardens Waters Edge Villas in Rodney Bay.
The Waters Edge Villas is the newest addition to the Bay Gardens Resorts which is locally owned by Joyce and Desmond Destang. Waltrude Patrick, Manager of Bay Gardens Beach Resort, which is also a participating resort in the staycation and caribcation promotions, spoke with enthusiasm about Bay Gardens' staycation offers. She remarked, "Staycation is about ensuring that each and every Saint Lucian gets an opportunity to come and stay with us and experience our services."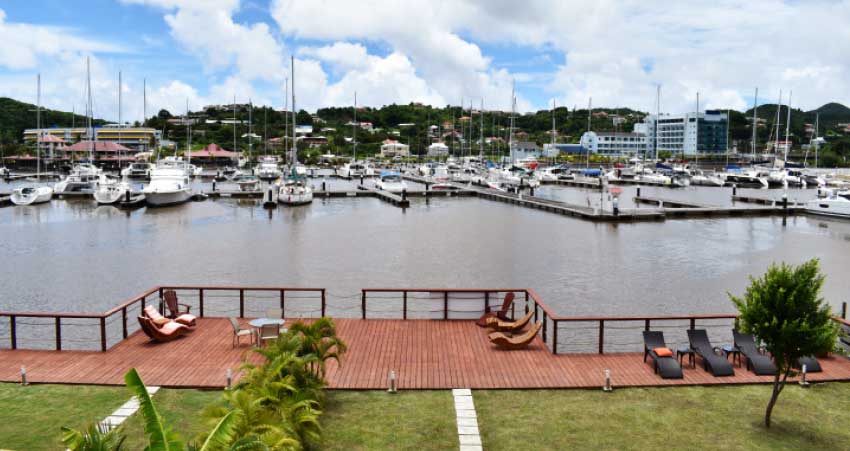 In addition to the special staycation rates, two children under the age of twelve can stay free of charge at the Bay Gardens Resorts with their parents. The Bay Gardens Waters Edge Villas are also available to locals interested in taking advantage of the staycation promotion. The Waters Edge Villas contain four separate bedrooms with eight-person occupancy. The villas also contain full amenities complete with a pool. Locals pay a special rate of EC$265 per night per person but would need a maximum of eight persons in order to enjoy the rates. In talking about the staycation promotion and the special rates for locals on the Waters Edge Villas, Waltrude remarked, "It's all about getting together, it can be a girls get-away, guys get-away, retreat, team building, or any occasion in which you think you need to bond… the villa is going to produce just that for you."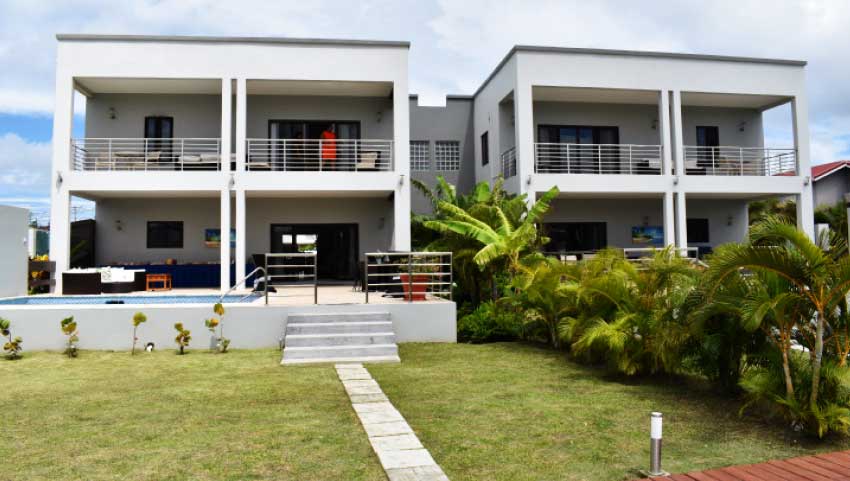 Waltrude was thrilled with the response of locals toward the staycation promotion, and expressed, "Over the years it has just been phenomenal; people love it. People now understand that the hotels on island are committed to making sure that Saint Lucians can also experience what our visitors are getting."