Barbados is the new champion of the CWI Regional 50 Over Tournament following their rained out encounter against Windward Islands on Tuesday 6th August 2019.
Barbados played unbeaten and finished on 21.5 points. The Kimani Melius led Windward Islands team who were also unbeaten finished second on 16.8 points.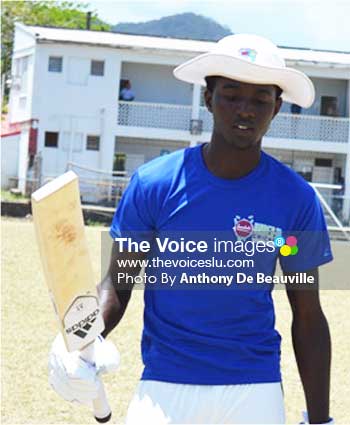 Defending champions Guyana who scampered to a one run win over Trinidad and Tobago in the final round of the competition, were unable to win the title for the sixth time overall, finishing third on 14.6 points.
Trinidad and Tobago finished on 9 points to take fourth spot, while winless Jamaica and Leeward Islands finished fifth and sixth respectively.
Meanwhile, Saint Lucia, Windward Islands, West Indies B and West Indies Under 19 opening batsman Kimani Melius finished with the most runs (101 in three innings) in this year's tournament which ended on Tuesday in Saint Vincent and the Grenadines.
Highest score, 59 versus Trinidad and Tobago.
When the tournament was played in Saint Kitts and Nevis in 2017, Kimani finished with 441 runs in 10 innings; highest score 109 against Jamaica. In 2018 in Saint Vincent he again took the top spot scoring 257 runs in 5 innings; highest score 102 versus Canada.
Kimani Melius and Grenadian Teddy Bishop are the only two players selected from the Windward Islands to play a number of trial matches with the view of making the West Indies Under 19 Squad for the 2020 ICC Youth World Cup which will take place in South Africa.