"Saint Lucia and other CARICOM nations that are still 'hedging the bets' on Venezuela by choosing when to play what ball on Venezuela need to understand that every day of procrastination adds to another day of the deadly effects of the US sanctions."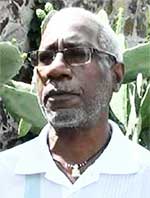 SANCTIONS are Washington's most effective weapons against Venezuela so far — and will most likely continue to be accelerated.
As a result, the sad but deadly reality is that more Venezuelans can and will most likely (and regrettably) continue to die avoidable deaths in the days, weeks and months ahead, for as long as President Maduro and his administration continue to survive what the IMF has described as "one of the worst hyperinflationary crises in modern history" — to which the US sanctions undoubtedly and significantly contributed.
'Hedging Bets' while Venezuelans die…
Saint Lucia and other CARICOM nations that are still 'hedging the bets' on Venezuela by choosing when to play what ball on Venezuela need to understand that every day of procrastination adds to another day of the deadly effects of the US sanctions.
Some CARICOM member-states (including Saint Lucia) have kept renewal of diplomatic ties with Venezuela on deep freeze since President Trump recognized Guaido in January and though not breaking diplomatic relations with Caracas, have nonetheless not accredited new ambassadors appointed by Maduro.
Saint Lucia's Foreign Affairs Minister Sarah Flood-Beaubrun explained earlier this year that Saint Lucia will retain ties with Venezuela, but Castries supported calls for fresh elections being demanded by Guaido and Washington.
Here again, by joining calls for fresh elections in Venezuela Saint Lucia is directly interfering in Venezuela's internal affairs because Maduro has won two presidential elections that were not challenged – by Saint Lucia or any other CARICOM country — until Guaido designated himself 'Interim President' in January, claiming that Maduro's election was fraudulent.
Walking the tightrope
Saint Lucia now holds the Presidency of CARICOM and its prime minister has already started waking the six-month tightrope between what CARICOM wants and what Saint Lucia wants vis-à-vis what Washington wants Saint Lucia and other Caribbean countries to do.
While Saint Lucia has the sovereign right to chart its own foreign policy, so do other CARICOM member-states that oppose the US approach. The CARICOM Chairman is always expected, while holding office, to be extremely careful about making statements and taking actions contrary to CARICOM's common united position on Venezuela – which DOES NOT include calling for fresh elections in Venezuela.
Late call
The late call by Saint Lucia – in the CARICOM Chair — for fresh elections in Venezuela is simply repeating a call made nine months after the poll that elected Maduro a second time, to delegitimize the elected president and devalue the Venezuelan people's vote to nothingness.
Saint Lucia again calling fresh elections to solve its problems can understandably be interpreted in Caracas as Castries making it clear whose side it is on in the battle for respect of Venezuela's independence and sovereignty.
Only a direct military invasion can reverse the tide in Venezuela and that's a great risk Trump will only take if he's eventually and finally convinced it will improve his re-election chances for 2020.
But the majority of the member-states of the United Nations, the Non-Aligned Movement and the Community of Latin American and Caribbean States (CELAC) – to which Saint Lucia and CARICOM (and OECS) member-states also belong — support and defend Venezuela's right to decide its own future, with only 51 of the 193 member-states of the UN supporting Guaido and his 'parallel government'.
Taking a position
Saint Lucia and those CARICOM states still playing games with Caracas need to been seen by the Venezuelan victims of the sanctions as having taken a position on their plight when it mattered most, instead of simply supporting Washington's effort to topple Maduro because of 'socialism' and for Venezuela's oil.
Venezuela sits on the world's largest oil reserves – more than Saudi Arabia – and if left to decide as a sovereign nation how best to use its resources, the Caribbean and Latin America, and indeed the rest of the developing world, can benefit on a wider global scale what all CARICOM member-states have witnessed by way of ease of access to petroleum products and better terms of trade through PetroCaribe, the ALBA-TCP free-trade arrangements and the financing of the ALBA Bank.
What's at stake?
What's at stake here is not democracy in Venezuela, but Washington's opposition to Maduro's continuing pursuit of Chavez's goal of building 'Bolivarian Socialism with Venezuelan Characteristics' that links Simon Bolivar's ideas with those of Hugo Chavez and Fidel Castro.
This is purely a matter of the US insisting that its oil corporations – and not Venezuelans – are the ones who should benefit from Venezuela's vast oil wealth and in that case. But, from experience, CARICOM knows whether it's Venezuela or the US corporations that are more willing to help Caribbean people find affordable access to fuel supplies.
Protecting Caribbean interests
The politics and diplomacy behind the economic sanctions all boil down to America pursuing its own interests in Venezuela.
CARICOM likewise, has to protect Caribbean interests, which have never actually ever been addressed by Washington – not even with the Caribbean Basin Initiative (CBI) that followed the brief Grenada Revolution.
President Trump has repeatedly made it abundantly clear that his primary goal in Venezuela is "to end its faithful pursuit of socialism" – the same cause advanced for US sanctions against Cuba since 1962, Chile in 1973, Jamaica after 1976, Nicaragua after 1979, and now Bolivia, Cuba and Venezuela since 2017.
After Grenada in 1983, will CARICOM in 2019 or 2020 allow its history to again be dotted with another shameful record of backing US sanctions that not only lead to deaths, but can also lead to military intervention in yet another Caribbean country?
Let's hope and pray that's not the case, but if it is, then Venezuela will need more than just hopes and prayers to survive the trump Presidency.