"I still maintain there is absolutely no reason why any Cuba-trained professional should not be a member of the Saint Lucia-Cuba Humanistic Solidarity Association (HSA), which has for the past 15 years been keeping the flag of Saint Lucia-Cuba friendship and solidarity flying high."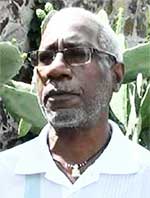 Forty years ago tomorrow (August 23), Saint Lucia and Cuba established ties. It was six months after Independence and one month after the July 2, 1979 election that led to progressive regime change. It was also five months after the Grenada Revolution, one month after the Nicaraguan Revolution, all in the same year as the Iranian Revolution.
It was truly a 'Year of Revolution' and the new Saint Lucia Labour Party (SLP) government did all it could to solidify ties between the two countries. But, as fate would have it, the SLP administration's days were long measured and very short, resulting in the United Workers Party (UWP) returning to office three years later.
But no matter which party was in power, ties with Cuba were not disrupted. Indeed, there have been seven changes of government here since Independence and each administration has lived up to expectations insofar as ensuring that the close ties between Castries and Havana yield the mutual benefits of solidarity and assistance, based on mutual respect.
For example, after the UWP returned to office in 1983, contrary to wide expectations, the then John Compton administration did not stop the Cuban scholarship program that started under the SLP – and even students not sent on Government scholarships were employed on return after graduating in Havana.
Successive future administrations under Prime Ministers Allan Louisy, John Compton, Kenny Anthony, Stephenson King and Allen Chastanet (as well as the interim administrations led by Winston Cenac, Mickey Pilgrim and Vaughan Lewis) also joined the rest of the world every year at the United Nations to oppose the punishing US blockade and crippling sanctions imposed against Cuba since 1962.
I've lost count of the number of times I've visited Cuba in the past 40 years, starting with friendship visits as a member of the National Preparatory Committee (NPC) for the XI World Festival of Youth and Students in 1978, or the St Lucia-Cuba Friendship Association (SLCFA), attending political conferences as General Secretary of the Workers Revolutionary Movement (WRM), or as a member of the St Lucia Media Workers Association (SLMWA) and the Caribbean Association of Media Workers (CAMWORK).
Back in the early days of the late 70s, conditions were such in Cuba as a result of the US embargo and trade sanctions that Cubans and Saint Lucian students in Havana could not access some of the regular items we had become accustomed to in the Caribbean.
Those of us with the opportunity to travel to Cuba on Cubana Airlines out of Barbados therefore routinely contacted parents or relatives of local students in advance for any 'small packages' they would wish to send to theirs in Cuba. Most times, overweight considerations necessitated that we exclude those items we were sure they could access in Havana.
Back then, Cuban scholarships were given to other countries in Africa, Asia, The Americas (North, Central and South) and the Caribbean on the basis of identified developmental needs – and were specifically designed for and aimed at providing university education possibilities for sons and daughters of Saint Lucia who had the required academic qualifications but whose families could not afford.
That requirement was largely met by non-governmental organizations (like the SLCFA) that also accessed scholarships through the Cuban Institute for Friendship with the Peoples (ICAP). But at the government levels, there was a quick departure from that policy, with respective governments allowing the free scholarship mechanism to be abused by members of the respective political directorates. As a result, many Saint Lucians whose parents could have afforded sending them to The University of the West Indies (The UWI) and other private universities took advantage of the 'free' Cuba scholarship offer – and at the expense of those for whom they were originally intended: those most in need.
Of course, every Saint Lucian trained in any professional discipline in and by Cuba returns home qualified to deliver the needed services identified by respective governments and short of one or two cases where Cuba-trained professionals have betrayed the broad principle and proceeded to offer their newly-acquired services to other people in other lands, the vast majority continue to make a difference in whatever fields they serve here, especially the health sciences.
I have always wished to see all the Saint Lucians trained in Cuba belong to one body where they can together plan and execute collective approaches to offer and provide free services to Saint Lucians, in keeping with the humanitarian principle on which their scholarships were granted.
Some do quietly and consistently offer free services to the needy here and there, but there's no coordinated effort I know of, through which the Cuba-trained professionals collectively assess the needs of the neediest Saint Lucians and provide free services – just like they saw and learned in Cuba during their long years of training.
I still maintain there is absolutely no reason why any Cuba-trained professional should not be a member of the Saint Lucia-Cuba Humanistic Solidarity Association (HSA), which has for the past 15 years been keeping the flag of Saint Lucia-Cuba friendship and solidarity flying high.
Hundreds of Saint Lucians have traveled to Cuba for medical care in the past 40 years – myself included and more than once – and parents of students occasionally visit Cuba, bringing them face-to-face with the reality and warming their hearts to find that their relatives are in good hands.
But there is also a need for Saint Lucia-Cuba ties to be put in historical context, especially for the same of those too young to know how and when the 40 years of friendship and solidarity started, or how it developed over the past four decades.
Saint Lucia and Cuba have both changed significantly since August 23, 1979, both countries maintaining the levels of mutual respect, collaboration and common pursuit of joint endeavors at diplomatic, trade, political and other levels.
It is now for Saint Lucians and Cubans to continue to forge and expand the ties that have bound the countries and people over the past four decades and take friendship and solidarity ties to even higher levels.
Here's to the next 40 years!