CASTRIES Mayor Peterson Francis has had enough with the way certain things are left to fester in the city until they become a hazard and has vowed to take corrective measures as early as next Monday.
Parking along Hospital Road will from Monday be no more. The Mayor was adamant that under his watch this street will be free from all hindrances to allow ambulances to traverse freely to their destination.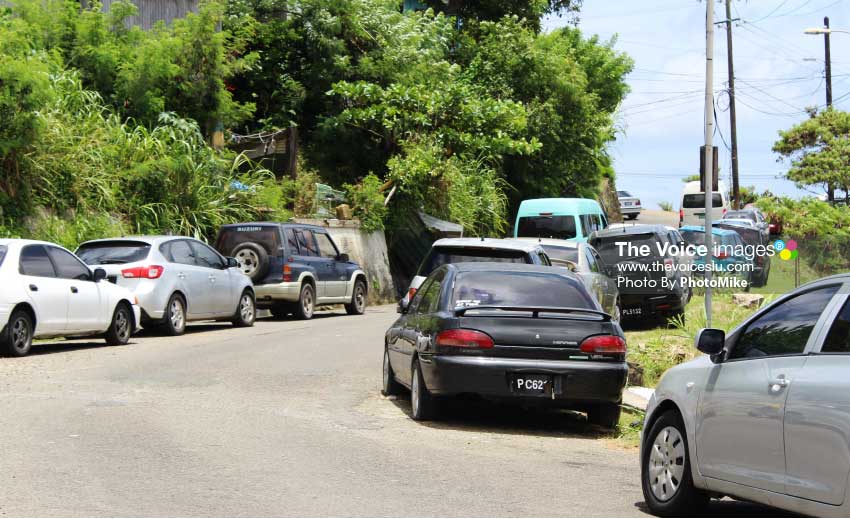 According to Francis, Hospital Road is a no parking thoroughfare as are Chaussee Road, Brazil Street, Jeremie Street and other streets in the city that are designated no parking zones.
Hospital Road from where it begins near the Vieux Fort Bus Terminal in Castries all the way to Victoria Hospital has been a place for vehicular parking when motorists can't find parking within the immediate shopping centre of the city.
The road is renowned for double parking and garbage disposal to the point where ambulances no longer traverse part of it, from the Vieux Fort Bus Terminal to the sleeping policeman in Faux a Chaux, which is the part where double parking and garbage narrows the carriageway making it impossible in some instances for ambulances to pass.
"This thing should never happen," Francis said referring to vehicles being parked on Hospital Road.
Monday will also see members of the city constabulary cracking down on businesses in the city that play music without the expressed permission of the police commissioner.
While that crackdown is targeted at businesses that play music within the city, it will be more forcefully felt by businesses lining both sides of Jeremie Street, the owners or managers of which play music each day as a way to entice people to their places of business.
Saint Lucians and visitors alike flock to certain bars on Jeremie Street almost on a daily basis but particularly late Friday afternoons into the early evening creating a festive atmosphere. Music is loudly played in those places.
"I am allowing this week to go by but as of next week there will be no music unless you have permission from the police commissioner," Mayor Francis said.
"We do not want the music low, we do not want it loud, we do not want it semi. We do not want music if you do not have permission. We are going to crack down on that with a force," Francis added.
Business places which leave their garbage on sidewalks or at the edge of the road for pick-up by another source will also be feeling the wrath of the mayor. Food outlets which refuse to clean drains in which they dispose the grease from their chicken or meats will also face the mayor's fury.
"You walk around and see business people putting boxes outside their place of business. They do not care what happens. They are the same persons who upon seeing the streets, drains and sidewalks in front of their place of business dirty, would ask for the City Council," Francis said.
The Mayor is frustrated with the apparent laissez-faire attitude of govern-ment agencies which have the authority to see about these things.
"I am ending up as a lone ranger trying to fix things in the city when there are agencies of government which are entrusted to take care of these things and who have the law on their side, doing absolutely nothing," he said.
He questioned the role of agencies that deal with environmental health wondering why it is they are not doing what they are supposed to do in the city.
Francis is warning persons who litter the streets of the city to desist from doing so as the city police will be out in full force to deal with whoever drops as little as a candy wrapper on the street.
Currently there are eleven persons facing charges of littering in a magistrate court, a warning that Francis is serious about the offence.
He said the city police will deal with the littering problem and that there is no need to resurrect what a former government minister once instituted – Litter Wardens.