PRIME Minister Allen Chastanet has expressed that he is grateful for the significant contribution that Virgin Atlantic has made to the development of Saint Lucia, but he is unable to grant Virgin's request irrespective of how much he would like the airline to continue flying to Saint Lucia.
The statement was made on Monday August 5th at the Office of the Prime Minister. Virgin Atlantic has formally decided to terminate its services to Saint Lucia as of 20th June 2020. The decision was made when the Government of Saint Lucia declined the airline's request for a direct subsidy of US$2.5 million a year for three years. The Prime Minister noted that even a counter-offer to Virgin's request was not possible. In response to Virgin's request for a counter-offer the Prime Minister reported, "I felt that it was difficult to do that because I didn't understand the circumstances of their problem," and, "I indicated to them that would be impossible for us to do."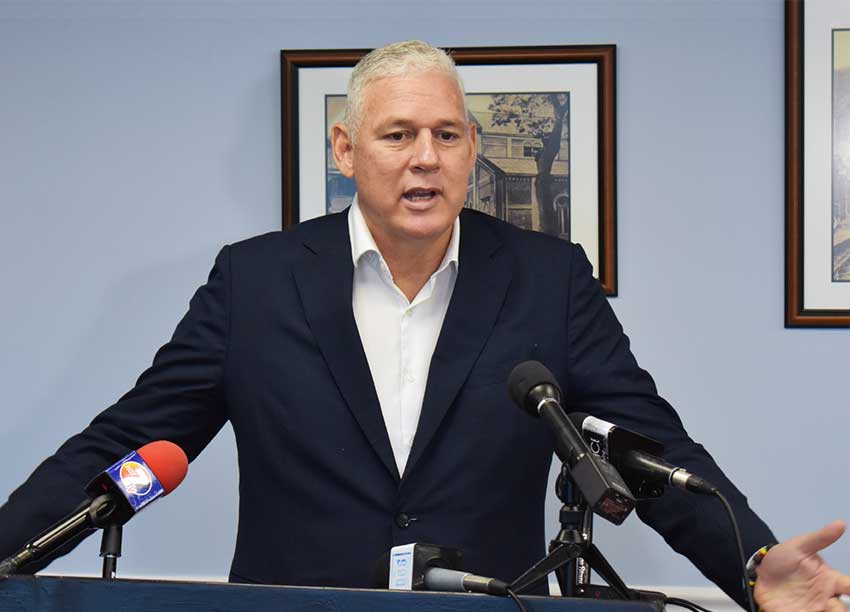 Chastanet said that the Government of Saint Lucia had determined that Virgin Atlantic's proposal for a direct subsidy was "unpalatable", stating, "The mechanism that they have chosen in order to obtain that support is really not going to be able to work." The Prime Minister reiterated that the Government respects Virgin Atlantic, and said that doors remain open for dialogue. He said that he hopes before June 20th of next year that Virgin Atlantic and the Government of Saint Lucia will find an amicable solution.
The Prime Minister announced that the Government has moved on by having preliminary discussions with other carriers in regards to increasing their airlift into Saint Lucia from the UK market. Chastanet reported that discussions have been progressing well and announced that meetings with British Airways and other carriers will be held this coming September during Tourism Week in London. He said that the Government was planning to construct a significant marketing campaign.
Meanwhile, online comments such as those found on Business Traveller, are expressing various degrees of disappointment at Virgin Atlantic for their withdrawal from Saint Lucia. Concerns about the possible increase of airfares by British Airways have already begun to surface. Richard Branson, in a Time Magazine '10 Question' interview, which was published in 2008, stated that he wanted to make people's lives a little better by giving back. During the interview he said, "In the next ten years I'm in a position where I really can make a difference, and I'm determined to make a difference." Virgin Atlantic's request for a subsidy which Chastanet claims Saint Lucia could not afford was obviously not the kind of change that Richard Branson's company was expected to make on the economy of a small island state.