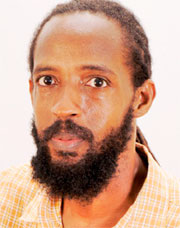 The Soufriere Square is now open; a moment for celebration? I would think so. The Jurassic park walls had stood there for way too long; about three years. This had caused much consternation among residents. One of course has to remember why the square was stopped in the first place and under whose command and authority and whether that person truly had such authority.
On the opening many were looking for what was different in terms of design and the more reflective attributes of a touristic town. I for one have a problem with that. We build first for tourists and the secondary benefits are ours to enjoy. Do we see the discrimination and our estimation of self-importance and placement? I think we esteem others greater or better than ourselves beginning with our leaders.
I think the square looks beautiful, the seating is plentiful and the design is modern. It is in and of itself the town attraction and in some instances, a distraction. Some vehicular accidents, though minor, have been caused due to the awe and newness of the square but the glare will eventually wear off.
There are signs of new life in the community, some of it a façade. I see these beautiful, vibrant colours on buildings that have been neglected for the longest while; the magic a little paint can do. I really hope that these beautifully painted buildings become functional in the shortest possible time. The Home Hotel probably needs to be resuscitated and the Riviere Supermarket building is prime location. Why has it remained closed for so long?
When I entered the square on the night of its opening and enjoyed the ambiance for a while, I prayed that it did not become a new home for the vagrants and jombies; and believe me Soufriere has a lot of them.  I had hoped for better Wi-Fi reception. This upgrade to GNET, I have not really seen the improvements if indeed it has been fully optimized.
The square is open and some people are not happy, as nice as it looks. There is more and continued consternation. People are killing brain cells and wasting energy trying to justify the extended wait and expenditure. For them it is the delivery of a project that Musa or SLP started; and the division continues. For me it is a project started by the Government of Saint Lucia and finished by the Government of Saint Lucia. I will leave the party hacks to beat upon themselves and each other while I continue to enjoy the space. They can pull all of the videos they want and all the designs and pictorial drawings and renderings. Who wants to take each other to court for intellectual design rights can. Who wants to count the dollars, go ahead. When the mud is settled, let us think Saint Lucia first while I continue to figure out why the statue, the freedom monument, is facing the direction it is.