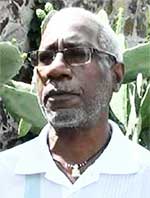 One of the worst things you can accuse a journalist of is lying. It's like calling a policeman a thief. So, just imagine a journalist being accused of lying by the man in charge of the police!
I'd written an opinion piece in The VOICE last Thursday (August 8, 2019) in which the headline was a question seeking answers to clarify whether what I'd concluded after seeing and hearing a TV report involving the Minister of National Security and the Prime Minister was in fact so.
Usually careful enough about fact checking not to be challenged on the basis of veracity, I was a bit taken aback on learning that same day that the minister had told reporters I had lied.
I humbly and duly retraced my tracks and found that I had in fact put the wrong words in the minister's mouth. Therefore, eternally guided by my father's advice to 'Never be too big to say you're sorry', I concluded that in this case I hadn't been as careful as I should have – and I should indeed say: 'I'm sorry.'
A press release would later come from Ministry of Home Affairs, Justice and National Security, not only saying the minister said I lied, but also demanding an apology. I then started receiving calls from reporters asking for interviews 'to respond to what the minister said' — which I hadn't seen or heard.
By that time, the minister and I — who often clashed while playing hardest-hard indigenous versions of cricket and football at 'The College' during 'Break' and 'Lunch' periods in 'Rough Games' like 'Out-Goes-In' and 'Kick-Man-and-Ball', respectively — had already clashed on the issue.
We'd had a loud and mutually-enjoyed, back-in-time student-days barbed-and-pickled high-decibel exchange outside his office on the same Thursday morning.
During our amplified High Noon encounter, the minister told me: "I can't believe you wrote that shit!' I told him if he could point out that I lied, I will take my words back, but he's entitled to disagree with me, as I too with him.
But, I added, the fact that he did not agree with the way I asked my questions in my opinion piece did not mean that my writing automatically reads and smells like a pile of partisan political poop.
I therefore told my overly eager colleagues I was just not interested in responding to the minister's response to me. I said: 'I had my say, he had his… Case closed!'
I'm always amused by the way my other old friend and colleague 'JookBwa' refers to anything involving me, so I wasn't surprised about him using his double-barreled linguistic dexterity to describe the entire affair with just one word.
But my approach to this is simple.
Instead of starting a quarrel or picking a fight with a minister I attended the same school with, I'd rather invite him to a wide-ranging, multi-topical, mutually respectful discussion (Not a debate!) on my weekly TV programme 'Earl@Large' — any Sunday on DBS TV, from midday to 2p.m.
Actually, my ideal show would be to host 'The Minister and The Mayor – The Brothers Two'.
On 'Earl@Large', I always (try my best to) offer 'Food For Thought Over Lunch' — and for this particular episode the Appetizers, Main Course and Dessert selections on our wide-ranging A-la-Carte, Haut Cuisine, Large-Plate, Small-Dish and One-Pot Menu of 'Topics@Large' would include (among others) the following:
The Proud Francis Family Legacy, Growing-up in Castries Central, History and Future of 'The CDC',  Old School vs New Times, Growing-up Without Wi Fi, Pride and Perils of Parenthood, Commonalities and Differences Between the National and City Police Forces, Legalization or Decriminalization of Marijuana, Impact of IMPACS vs The Leahy Act, Challenges of The Mayoralty, Local Government Elections, Plans for The New Castries City, The Middle Passage Between The Upper House And The Lower House, Election Candidate Hopefuls and Selection Processes – and of course, Home Affairs, National Security, Justice, Crime, Violence, Proliferation of Small Arms, Human Trafficking, Drug Smuggling, Crime-fighting Strategies and Regional and International Security Challenges.
And as an added final dessert item, I'd ask The Minister and The Mayor, respectively, which constituency they would each prefer to contest in the next general elections, if given the chance and choice.
That's the sort of engagement I would want with my two still-friendly ex-Labour stalwarts: No Holds Barred — only Mutual Sunday Respect and Tolerance for Truth!
Both know that my friendships transcend politics and my politics transcend parties.
That said, I look forward to my schoolmate now minister (hereinafter referred to as 'Hermine') and my former fellow Red-flag bearer The Mayor (hereinafter referred to as 'Sleepy') accepting my invitation (Not a challenge!) to 'Be My Guests' on Earl@Large – at their mutual convenience and Anywhere@Large.
Now, that will definitely be a show worth watching — if he and/or they do say 'Aye!'
Leh we see…