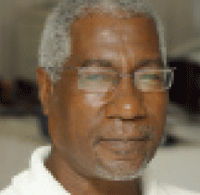 'Rules for the Road' and 'Regulations for Revelers'?
The national and city police forces here often come under regular criticism for justifiable reasons. But I don't agree with those who criticize them for failing to arrest people whose public actions may have offended others.
No society completely polices its laws and it's not because it doesn't want to, but because it's just not possible.
Given all we've seen and heard about Saint Lucia Carnival 2019, was it really possible for any police officer to decide to arrest all the people being criticized for how they dressed or expressed themselves? What law(s) would the arresting officer cite? And what would be the public response?
At Carnival Time, the police tend to be tactically lenient, except in cases of violence or extreme disorderliness – and not all laws are effectively policed.
For example: There's an age limit for alcohol consumption, a law against urinating in public — and a law against 'indecent exposure' in public.
But apart from a reminder notice about the illegality of 'urinating in public' during Carnival (that was largely ignored by overloaded consumers of high spirits), no one was arrested (to my knowledge) for 'drinking under age', even though a few would have been hauled in for urinating in public.
Laws ought to be easily understood and interpreted, but that's not always the case. Take a look at one or two related laws:
Section 501 of the Criminal Code entitled 'INDECENT GESTURE ACT' says in Part 1: Any person who, in any public place, or in view of any public place – uses any indecent or obscure gesture; or commits an indecent act or nuisance whatsoever, is liable on summary conviction to a fine of $1,000.
It also says In Section 2: A person who publicly and wilfully commits any lewd and obscene act is liable on summary conviction to imprisonment for 2 years…'
I have been asked many times: Who is policing those laws? But, we would really need more than just our two police forces to police the above-quoted law(s) on the road between J'Ouvert Morning and Carnival Tuesday evening.
Fact is: Any good-enough lawyer can try to win a related case on the basis of a technicality in the interpretation of the definition of 'lewd behavior', 'obscene' or 'obscure' acts, or 'indecent exposure'.
But there are also those equally-good prosecutors who can find the precedents or sections of other related laws to uphold the charges, which would then create new precedents.
Frankly, I'd like to witness a case here with (men and women) lawyers differently interpreting what constitutes 'lewd', 'obscene', 'indecent' or 'obscure' exposure or behavior.
I would welcome and probably enjoy the legal, judicial and constitutional court drama — and even advocate that because of its importance, such a case could and should be broadcast and streamed 'live' here and across the Caribbean. And I'd also like to see (whichever is) the losing side appeal before the Caribbean Court of Justice (CCJ) – and even the Privy Council in this special case (even if only for a Judge Judy-type flavoring of the proceedings…)
But before or instead of things getting to that stage, it would be better for the national carnival organizers to put rules of the road in place for revelers (insofar as what is allowed and what is not).
Here again, we might very well find intended revelers (women and men) who can and may legally challenge whatever new rules they consider may be infringing their 'Constitutional Right to Freedom of Expression' – which would be equally interesting.
Rather than ever see a police officer arrest a carnival reveler for any of the above reasons, I think the local and regional law lords need to think fast of finding ways to better legally define what these vague words are supposed to mean – but which, I am also told (by a very learned friend), 'would not make sense, because it's our job (as lawyers) to argue over what these terms were or are intended to mean.'
However, given our crystal clear national aversion to 20/20 visioning, our equal penchant to sweep controversies under the carpet and our natural aversion to taking early action on anything urgent, I have that strong feeling that none of the above will happen during the next year, which will automatically mean that we'll have another replay — all over again — for Carnival 2020.
IN CASE YOU MISSED THIS CASE… The city of Munich in southern Germany has started allowing women to bathe topless after police recently scolded five female topless sunbathers for exposing their breasts along the Isar River.
The incident prompted other women to also bare their breasts — and some also removed their bikinis as well, in solidarity protest.
The city council decided to change the local bathing ordinance during a heated session on Wednesday, during which conservatives recommended amending the laws to require "swimwear" to now be defined as "covering both breasts and genitals".
The new rule allows anyone to bathe topless, so long as they "completely cover their primary reproductive organs."
The original ordinance had stated that "swimwear must be worn outside designated nudist areas". But it was ambiguous about what constituted "swimwear."