The Saint Lucia Basketball Federation in collaboration with the Learning Academy of Basketball (LAB) recently hosted its inaugural Youth Basketball Camp at the Beausejour Indoor Practice Facility.
The camp which attracted a combined 70 boys and girls from as young as four years to eighteen years, targeted their core values (teamwork, sacrifice, communication, leadership, and hard work) coupled with a special discussion that focused on health and socioeconomic issues, which according to Coach Griffith, are applicable in all aspects of life.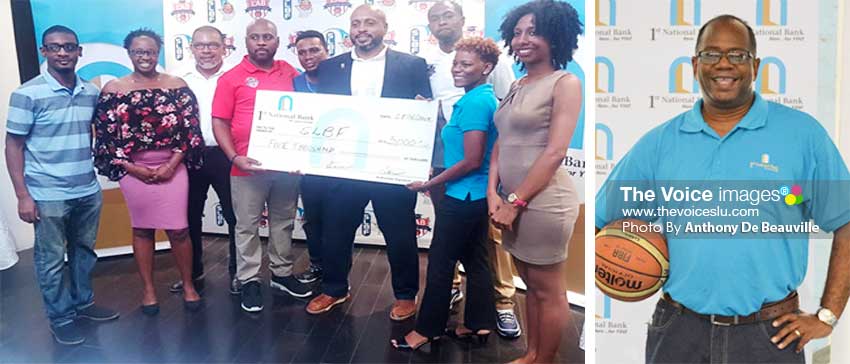 Players were put through several game playing situations which resulted in seven of the island's most elite players being selected to enter the LAB programme. Moving forward the players – Jaiden Lebrun, Kymani Charles, Tyler Hubain, Cheic Bocoum- Alphonse, Justin Hippolyte, Sadiq Serville and Zachary Auguste will all receive continuous development through the internationally acclaimed programme.
The camp ended with a small closing ceremony during which the President of the Saint Lucia Basketball Federation expressed sincere thanks and gratitude to the players, parents, coaches and members of the LAB for ensuring sound preparation for the island's youth in basketball.
The SLBF President said, "We are very pleased with the inaugural LAB Camp held in Saint Lucia. The turnout by both parents and kids was very encouraging and bodes well for the future of the programme. The SLBF is dedicated to developing our young boys and girls who we recognize are the foundation of our sport; but we know that this is deeper than basketball; it's about preparing our youth for their futures in our communities, our country and the world."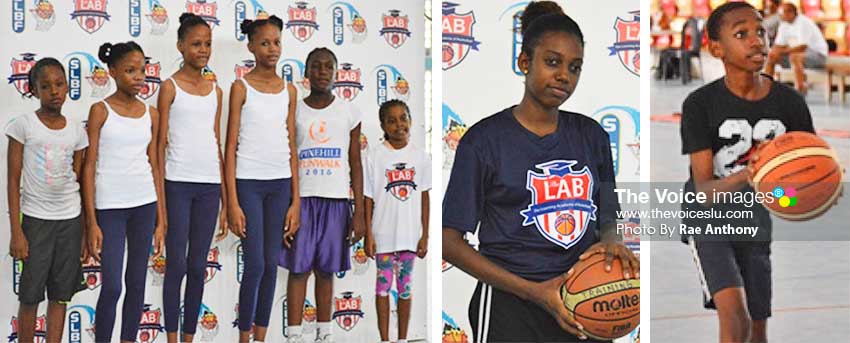 He added, "The camp wouldn't have been the success it was without the support of partners such as presenting partner 1st National Bank and other supporting partners such as Blue Waters, LUCELEC, FLOW and Domino's Pizza".
Also at the camp was Robert Fevriere, Executive Manager/Marketing and Public Relations of 1st National Bank of Saint Lucia who said, "It was a partnership with SLBF in collaboration with LAB, and the whole intention of the camp is to develop the young people holistically which is the reason 1st National Bank thought it was important to partner with the two entities."
According to Fevriere, 1st National Bank will definitely continue to sponsor events like these.
"We have been doing it for many years, long before I joined the Bank," he said. "I can say it's in the Bank's DNA as an indigenous institution, because the Bank was created for Saint Lucians and it's really all about people looking after people. What better way to show that support, than to support our young people who are the future of tomorrow."